Honoring A Bearkat Veteran: Billy Joe Shotwell
Nov. 10, 2023
SHSU Media Contact: Mikah Boyd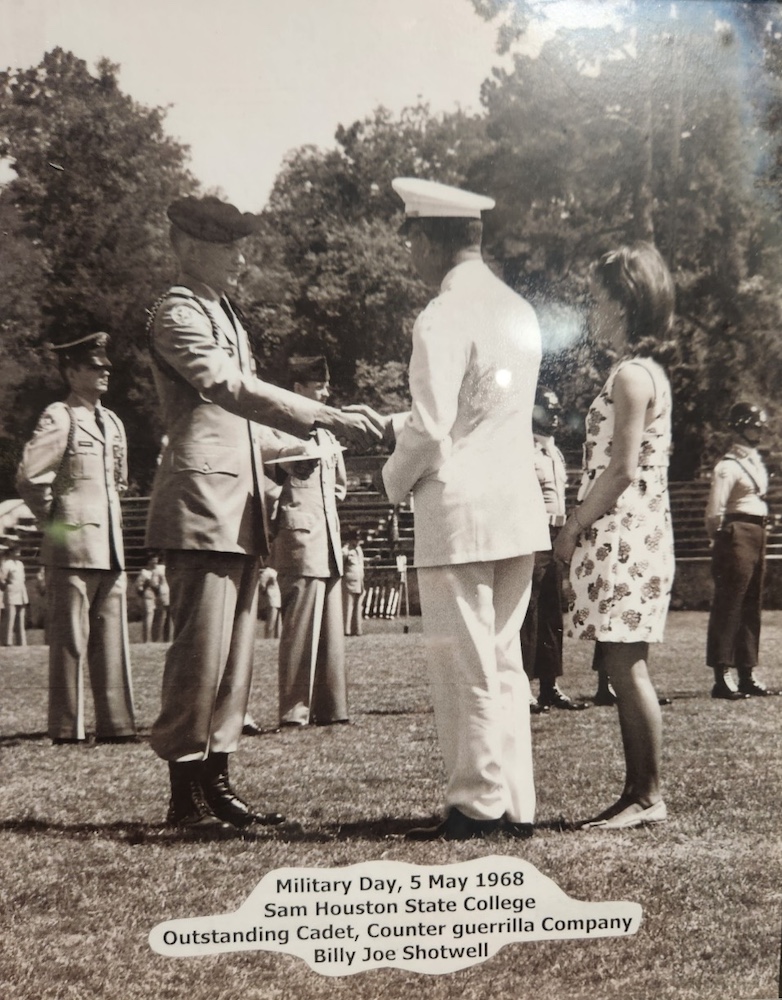 At Sam Houston State University, Bearkats live to serve others. First lieutenant Billy Joe Shotwell is a Huntsville native and a member of SHSU's class of 1969.
Shotwell's parents grew up during the Great Depression and did not receive more than a seventh grade education. When the world fell into chaos in the 1940s, Shotwell's father rose to the occasion and his service made a mark his son.
"I was inspired to join the Army due to my father, who was part of the Marine Corps during the Pacific Front of World War II," Shotwell said. "I grew up listening to stories about his time in the South Pacific, and I knew I wanted to be part of the most challenging profession in the world."
He decided to start his journey at SHSU, where he studied business administration and joined the Army Reserve Officer's Training Corps (ROTC) on campus. The program allows students to participate in classes and in-field training to become officers for the Army, Army Reserves and National Guard.
"My initial impressions of the school and the program were that professionals with experience in spades ran SHSU and the ROTC program and would spread their knowledge to anyone who asked," Shotwell said. "Most of my professors were World War II veterans, and other than teaching from the book, my cadre would also teach us from their experience. For example, they taught us how to call for fire, lead a team, what it means to be in a leadership position and the difficulties that being a leader may entail."
Shotwell was a member of the Counter Guerilla program, which equips students to be a part of the Army's Ranger Company. As a member of this cohort, he learned to lead and rally his peers during a time when spirits were low.
"When I was in college, all the males at Sam Houston State were forced to participate in ROTC, and we would go out to Pritchett Field to practice our drills. However, the issue was that those who had to join the program were not enthusiastic," Shotwell said while reflecting on the challenges he faced during the four years he led fellow students as a sergeant. "I remember Cadre Major "Mad" Jack Williamson, the advisor for the Counter Guerilla program, telling us that the things we learn now will help us during the war in Vietnam."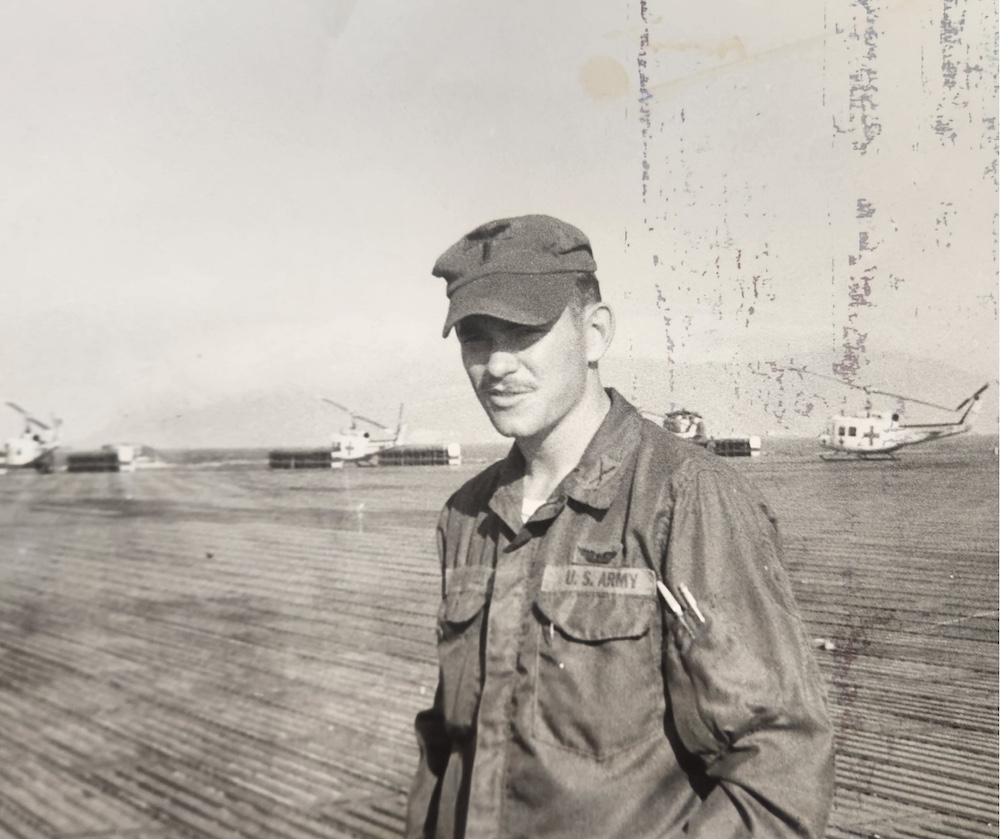 Driven by the Major's words and a need to prepare for the war, Shotwell and the cadets trained whenever given the opportunity and would go to the Sam Houston National Forest and practice platoon movements and drills. The cadets were given equipment from World War II to practice with as they ran these drills. Shotwell worked hard to help his cadets navigate the simulated battles until he graduated in 1969 and went to officer and flight school the following year.
"My time there was incredibly easy compared to my education at Sam Houston, it was a walk in the park," Shotwell said. "I learned to inspire people and how to lead early in my career, and I knew I would be going to Vietnam after my training, but it hit me when I had a week's leave before my flight was over. I was so nervous that I decided not to take that week off and instead head straight to Vietnam."
In Vietnam, Shotwell piloted a helicopter, bringing supplies and soldiers to battlefields around the clock. While out on the field, he witnessed first-hand the discontentment and low morale among the troops during the war. Despite this, Shotwell was able to befriend his fellow soldiers and some local residents. He made these connections through his flights and through his role as a leader. Shotwell said one of the greatest lessons he learned from his time in Vietnam is to be decisive and that even making the wrong choice is better than no decision at all.
"Sam Houston and ROTC shaped me into the man who went to Vietnam, and the war forever left scars, physically and mentally," Shotwell said. "I saw what war does to people, and there will always be a part of me still in Vietnam. My best advice to future officers is not to be afraid to ask for help but to be decisive in your actions."
---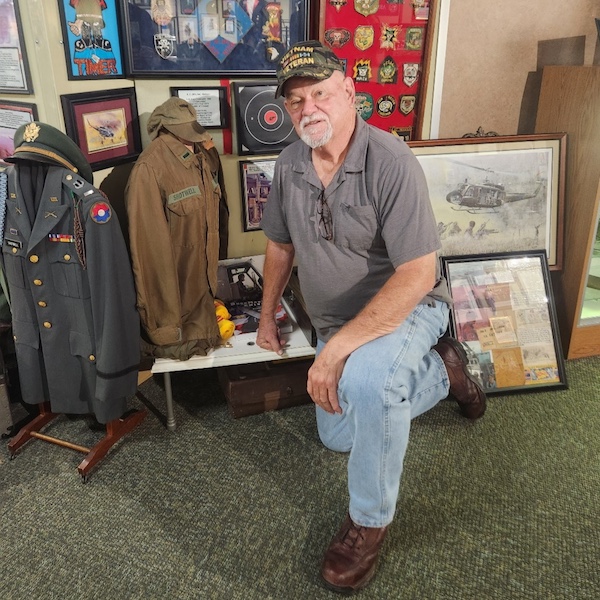 For veterans on campus looking for support, the Veterans Resource Center is located in Academic Building III. The center can assist veterans in processing their benefits documents and Hazelwood Act documents as well as help connect them with many of the other tools available to all students on campus.
Outside of the university, there is the HEARTS Veterans Museum, which provides a space for the local community to learn about the wars that their neighbors served in and allows those veterans to have a place to meet and share their experiences. Shotwell encourages all Bearkat community members to visit the museum and visit with a local veteran.
---
- END -
This page maintained by SHSU's Communications Office:
Director of Content Communications: Emily Binetti
Communications Manager: Mikah Boyd
Telephone: 936.294.1837
Communications Specialist: Campbell Atkins
Telephone: 936.294.2638
Please send comments, corrections, news tips to Today@Sam.edu