Grant Provides Funding for Criminal Justice De-Escalation Training Center
Feb. 2, 2023
SHSU Media Contact: Mikah Boyd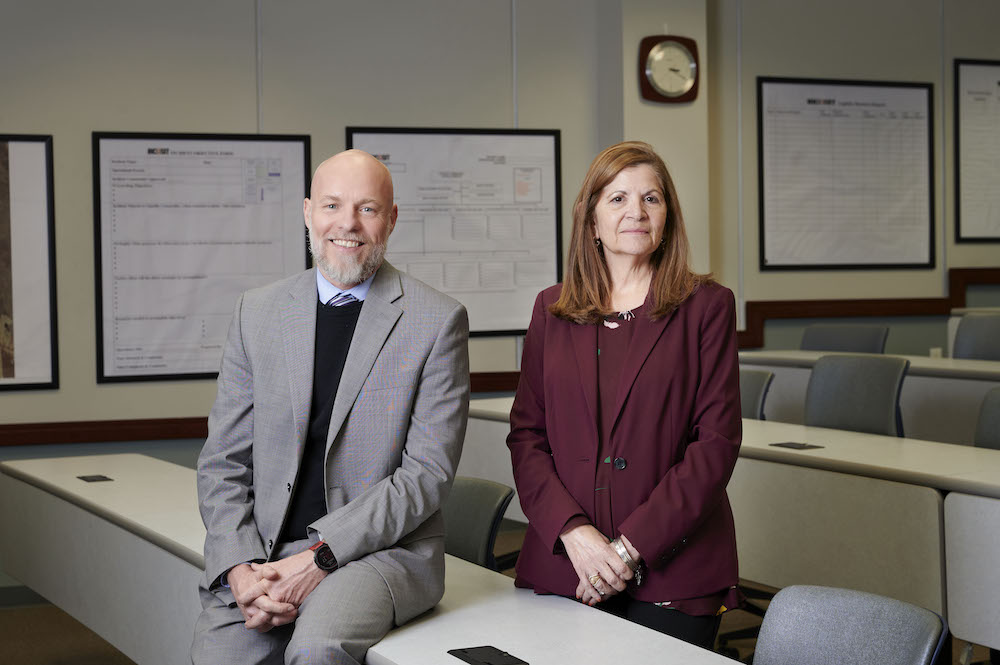 By Allison Phillips
SHSU's Bill Blackwood Law Enforcement Management Institute of Texas (LEMIT) received a two-year grant through the Office of Community Oriented Policing Services (COPS) for $981,760 to establish a de-escalation training center. William Wells, professor in the Department of Criminal Justice and Criminology and LEMIT research director, wrote the grant in collaboration with Rita Watkins, LEMIT's executive director.
De-escalation refers to the use of verbal and nonverbal skills to slow down a sequence of events, conduct proper threat assessments, and allow for better decision-making to reduce the likelihood that a situation will escalate into a physical confrontation or injury and to ensure the safest possible outcomes for everyone involved in the encounter.
"De-escalation is really learning and maybe reconfiguring a bit more the way we communicate with each other," Watkins said. "It's how we communicate. What we say. What we don't say. What we do. What we don't do. Then analyzing and developing the skill set, so we can engage with the people we serve."
The COPS office has funded six de-escalation training centers across the United States. Each center will provide de-escalation training to front-line police officers, first responders, municipal agencies and sheriff offices. One unique aspect of the program is that all curriculum delivered must be approved by the COPS office.
"The office's intent is to ensure that the training rolled out will be of sufficient quality and consistent across locations," Wells said.
According to Wells, the grant money will be used to hire a full-time project director, assistant project director and pay training providers.
"We'll create a calendar to roll out this training, advertise it, promote it, allow people to register and then the vendors will go out and deliver the actual training," Wells said. "The long-term goal is to build the program so it's sustainable after the two-year grant period ends."
Wells and Watkins believe de-escalation training directly impacts all levels of law enforcement and is in great demand. "The training is definitely something the field has been requesting for a long time," Watkins said. "We're honored to have this opportunity."
---
This project was supported, in whole or in part, by federal award number 15JCOPS-22-GK-03553-PPSE awarded to Sam Houston State University by the U.S. Department of Justice, Office of Community Oriented Policing Services. The opinions contained herein are those of the author(s) or contributor(s) and do not necessarily represent the official position or policies of the U.S. Department of Justice. References to specific individuals, agencies, companies, products, or services should not be considered an endorsement by the author(s), contributor(s), or the U.S. Department of Justice. Rather, the references are illustrations to supplement discussion of the issues. The Internet references cited in this publication were valid as of the date of publication. Given that URLs and websites are in constant flux, neither the author(s) nor the COPS Office can vouch for their current validity.
- END -
This page maintained by SHSU's Communications Office:
Associate Director, Communications: Emily Binetti
Telephone:936.294.4406
Communications Manager: Mikah Boyd
Telephone: 936.294.1837
Communications Writer: Campbell Atkins
Telephone: 936.294.2638
Thomason Building: Suite 102
Please send comments, corrections, news tips to Today@Sam.edu