Commencement Spotlight: Andrew Mojica
May 18, 2023
SHSU Media Contact: Mikah Boyd
Each semester, the Commencement Spotlight series highlights graduating Bearkats with a "can-do" spirit through challenge and service.
---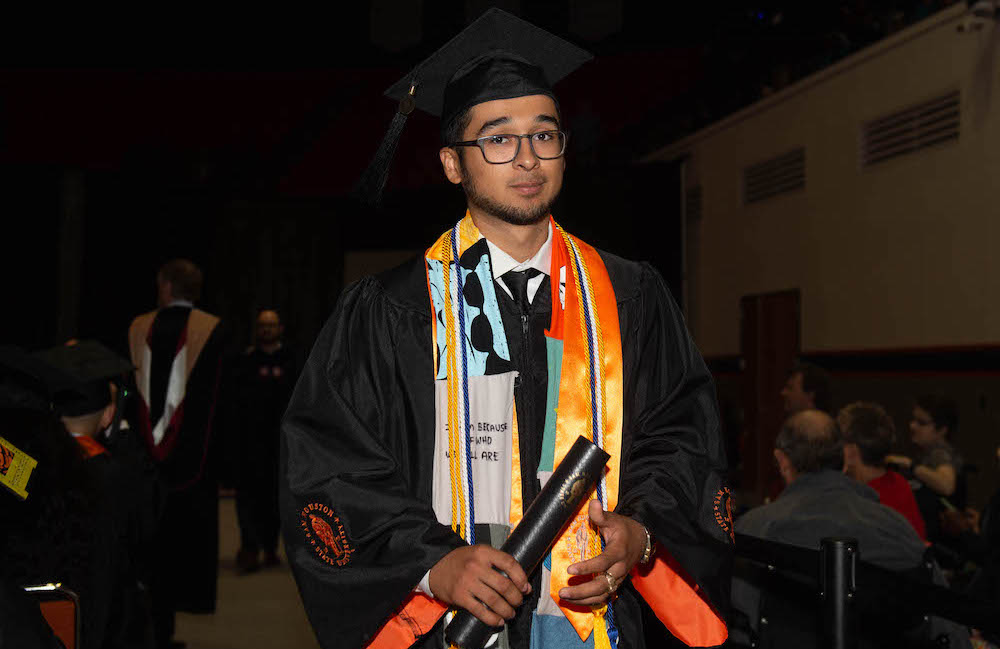 Andrew Mojica
Duncanville, Texas
Bachelor of Arts in Criminal Justice
Andrew Mojica came to Sam Houston State University from Dallas, and like many of his peers, grappled with the transition from life in the city to the more quiet environment of Huntsville.
Mojica selected his career path in criminal justice because he wanted to make some changes in this world and help people on a one-on-one basis.
"Most people that do criminal justice say they want to be a police officer. They want to make changes in that way. But for me, I just want to help individuals specifically reducing recidivism rates," Mojica said."A lot of people that come out of prison, within three years more than half of them, go back inside of the prison system and that's not good, either on the taxpayers' money or just on the prisoners overall," Mojica said.
Mojica decided to attend SHSU because the school offers a top-rated criminal justice program in the Texas university system.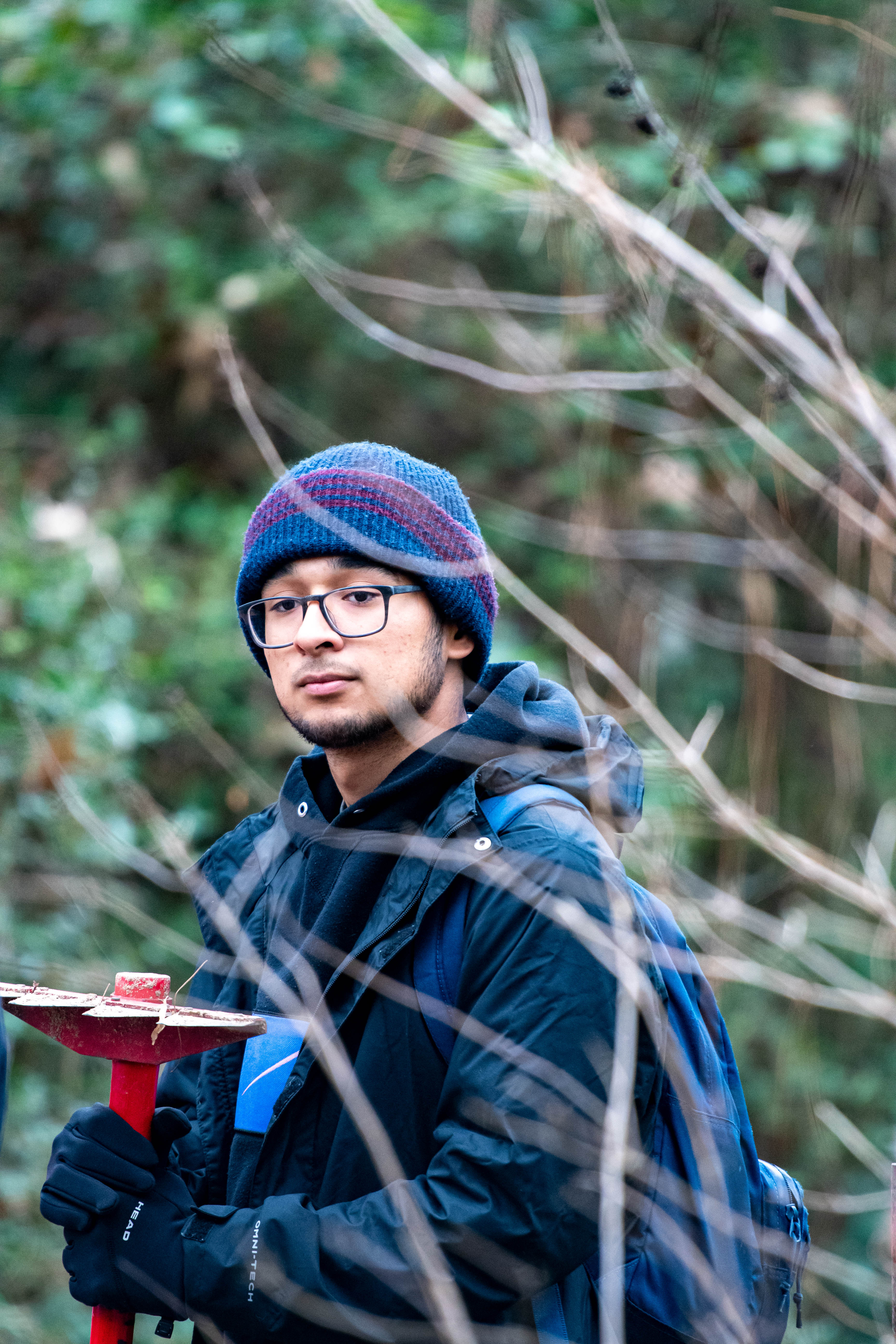 "Sam Houston offers a lot of resources for us to use to become educated individuals," Mojica said. "I feel like there have been opportunities where I could have further enhanced my education."
Aside from being the president of Ubuntu – an organization that promotes eco-consciousness and sustainability –, Mojica is also involved in the National Organization of Hispanics in Criminal Justice, the Crime Victim Service Alliance, as well as ELITE.
"One of the biggest things I'm going to miss here is going to class and knowing there's a great opportunity to learn something at its core," Mojica said. "There were days when I would come to class just to sit there. I wish I could go back in time and fully pay attention."
Mojica thinks that those closest to him have had the most impact on his personality.
"In college, both a version of a person's self from their home country and the version of them in Huntsville coexist," Mojica said. "Being in Ubuntu has shown me that I can be various things; the people around me here have unlocked something in me that I will miss once I graduate. Half of me is in Dallas, and the other half belongs here."
After graduating, Mojica intends to gain a lot of experience in the workforce because most employment opportunities in the criminal justice field demand candidates to have experience, whether it be two or five years. Mojica has applied to the Dallas Fire Department in order to pursue one of two professional paths: becoming an arson investigator or a detention officer and working in a permanent organization while providing help to others.
"I've learned to truly observe the things around me since moving to Huntsville," Mojica said. "I didn't want to be here until I started to meet more people and join more organizations, now I feel like Huntsville has become a part of me, it has taught me to always live in the present."
By Nhi Nguyen
- END -
This page maintained by SHSU's Communications Office:
Director of Content Communications: Emily Binetti
Communications Manager: Mikah Boyd
Telephone: 936.294.1837
Communications Specialist: Campbell Atkins
Telephone: 936.294.2638
Please send comments, corrections, news tips to Today@Sam.edu