Building Legacies: Newton Gresham
Jan. 25, 2023
SHSU Media Contact: Mikah Boyd
The following is part of a Today@Sam series highlighting the individuals who have SHSU buildings dedicated to them on campus. Special thanks to Barbara Kievit-Mason and University Archives for their assistance.
---
Located on the eastern side of campus, the Newton Gresham Library serves as an information supercenter. It contains numerous books, journals, public records and other printed information as well as computer labs to access even more records digitally.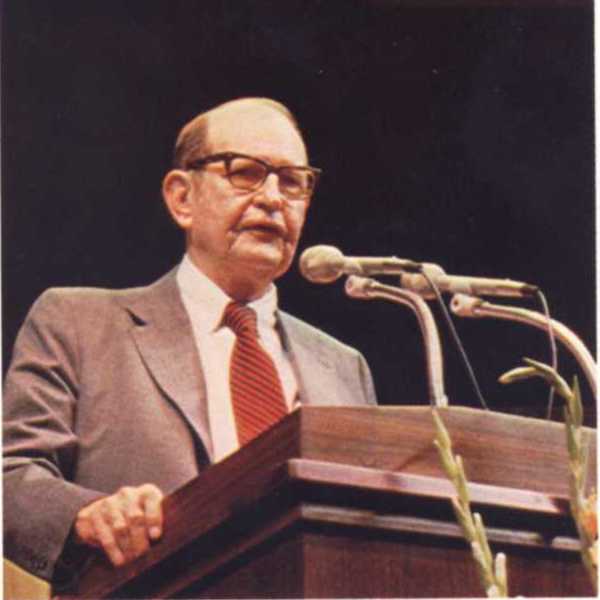 The building is home to the Academic Success Center, Special Collections, the University Archives the First-Generation Center and many a late-night study session. Even though most students have or will visit the library at one point in their college careers, many do not know for whom the building is named.
Newton Gresham was born in 1905 in Jewett, Texas, a small town northwest of Huntsville. When it came time for Gresham to forge his own path in life, he attended Sam Houston State Teachers College and became a member of Alpha Chi and Alpha Tau Omega fraternities.
After graduating in 1924, he taught in public schools and attended law school at the University of Texas, earning his law degree in 1930. It was at this time he was admitted to the State Bar of Texas.
Gresham thrived at the State Bar, eventually serving as president in 1956. While in this position, he aimed to foster understanding and goodwill between the Bar and lawyers in small cities and towns. His endeavor had him visit enough local Bar Association meetings to stand out among former presidents of the organization.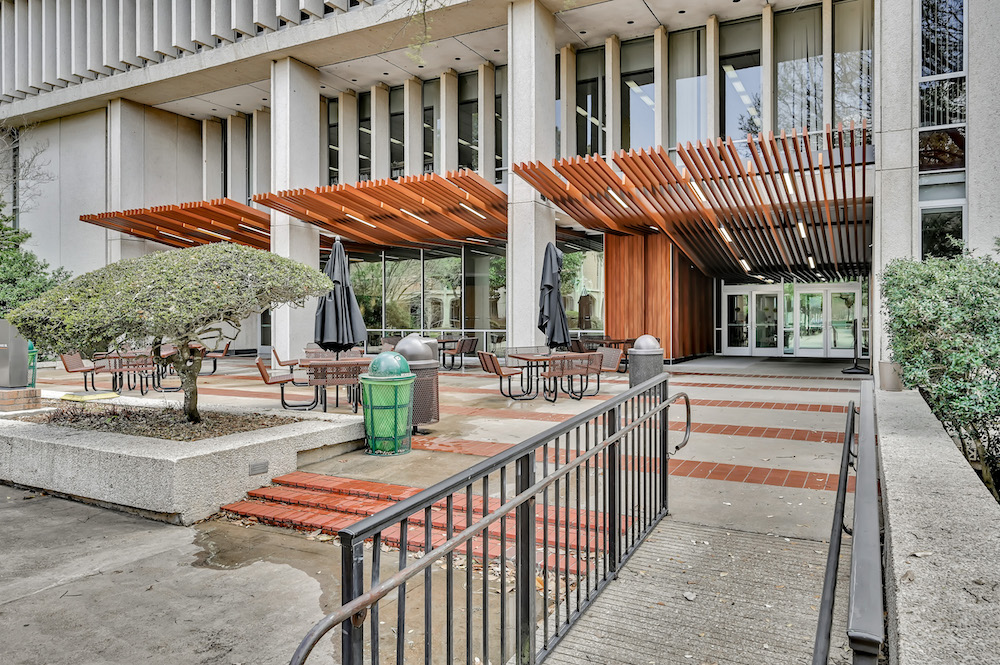 He was a leader, not only among lawyers, but educators as well. From 1959 to 1965, Gresham served as a member of the State Teachers College of Texas Board of Regents, spending his last two years as president of the board.
Thanks to his accomplishments and generosity to the university, Gresham was named a distinguished alumnus in 1977. The University Library, opened in 1969, was renamed as the Newton Gresham Library in 1985 to honor Gresham once again.
Since its construction and renaming, the building has undergone renovations and expansions, the most recent of which was completed in 2021.
- END -
This page maintained by SHSU's Communications Office:
Director of Content Communications: Emily Binetti
Communications Manager: Mikah Boyd
Telephone: 936.294.1837
Communications Specialist: Campbell Atkins
Telephone: 936.294.2638
Please send comments, corrections, news tips to Today@Sam.edu