Bearkat Orgs: KatatroniX Robotics
Jan. 27, 2023
SHSU Media Contact: Campbell Joseph Atkins
Bearkat Orgs is a series highlighting the works of SHSU's many on-campus student organizations. For more information on campus organizations or information on how to join or start a campus organization, visit OrgLINK.
---
KatatroniX Robotics is one of Sam Houston State University's new campus organizations and continues to gain members after its February 2020 inception. It also highlights the innovative spirit of the engineering department and university as a whole.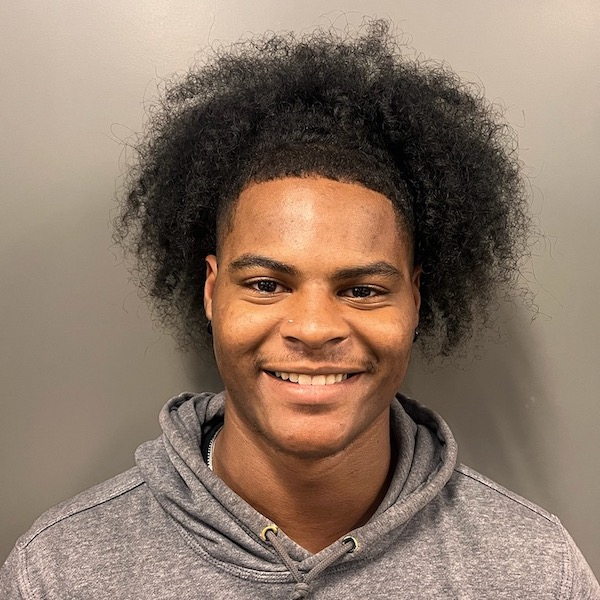 This year, the club has been working on creating a small, robotic car as one of their major projects, which was funded by the university. Members of the club had a chance to present the layout of the car to ThermOmegaTech executives last year as part of a showcase demonstrating the progress made by the department. ThermOmegaTech was founded by SHSU distinguished alumnus Fred Pirkle, who orchestrated the largest donation in university history before his passing, resulting in the engineering center and the program's elevation.
"The intent is to bring more attention to robotics at Sam and what we create on a daily basis in the engineering center," said Joe Nervis Jr., the organization's president for the 2022-23 school year. "Part of being an engineering student is knowing how to create. We want to be able to finish this project and show people what we have been working on."
According to Nervis, the robocar is 12 inches by 12 inches with two motors and will be controlled primarily by speed.
"Generally, cars are pretty complicated. But this is a barebones project," Nervis said. "We finished all the mechanical components last semester; we are just trying to finish it up and finalize some programs. The plan is to be able to drive it from something easily recognizable, such as a PlayStation 4 controller or something familiar like that."
The organization meets every Thursday in the Pirkle Center during the second semester, which they refer to as "project season." During slower times, they meet every two weeks. The club boasts nearly 15 members this semester after having just five when Nervis first joined.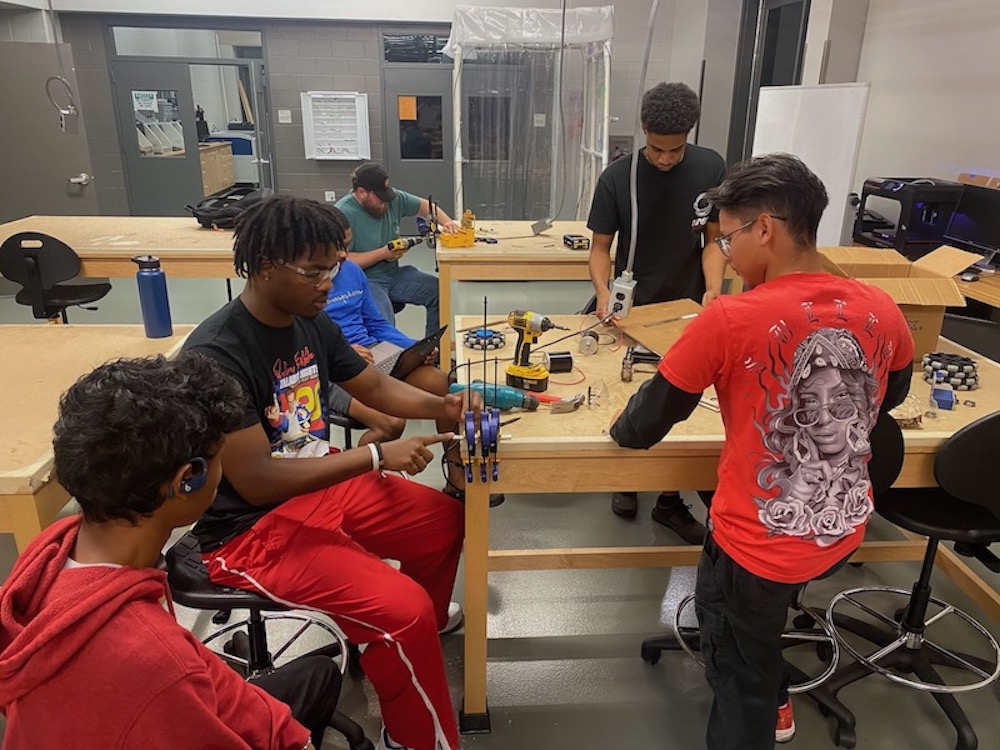 "I was in robotics in high school and that experience is what pushed me to become an engineering major," Nervis said. "I just wanted to satisfy that urge to create and come up with ideas."
Nervis first learned about the organization through SHSU's OrgLINK just after it was founded in early 2020. He has been a member ever since.
The organization is also comprised of Vice President Kenyon Whiting, Treasurer Isaiah White, Executive Member Jesus Ojeda Santoyo and Outreach Coordinator Yannis Langrosa. Noah Johnson and Kenneth Pappion are also members.
The organization's adviser is Iftekhar Ibne Basith, an associate professor of electronics and computer engineering technology. Nervis also named mechanical engineering technology professor Junkun Ma as an influential faculty member for the organization.
- END -
This page maintained by SHSU's Communications Office:
Director of Content Communications: Emily Binetti
Communications Manager: Mikah Boyd
Telephone: 936.294.1837
Communications Specialist: Campbell Atkins
Telephone: 936.294.2638
Please send comments, corrections, news tips to Today@Sam.edu