3D Technology Brings History To Life
Nov. 2, 2022
SHSU Media Contact: Campbell Atkins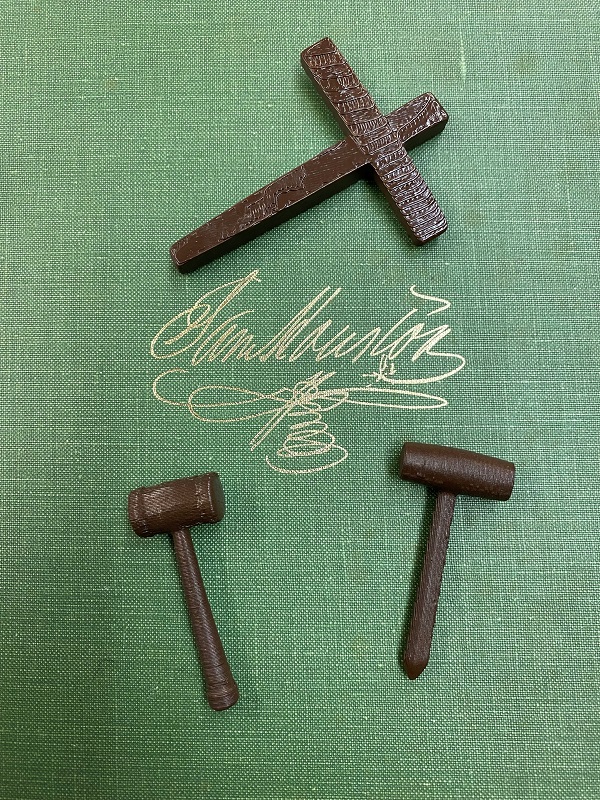 Modern technology is helping bring individuals closer to living, breathing history and revolutionizing how we interact with some of our most precious preserved objects.
Sam Houston State University's Center for Innovation, Technology & Entrepreneurship (CITE) is recreating items possessed by the university's namesake with stunning accuracy and giving the public a chance to observe and handle the replicas without the threat of damaging priceless artifacts.
"The scanners are so accurate that we can see the carve marks that Sam Houston made in the works," said CITE Co-Director Pamela Zelbst on the scanning and printing process of several items previously whittled and owned by the legendary Texas statesman.
These items, which belong to the Sam Houston Memorial Museum and Republic of Texas Presidential Library, include crosses, a gavel and a dragon-themed letter opener that has been replicated in the past.
Last decade, in a partnership with the president's office, alumni center and museum Zelbst and the CITE attempted to recreate one of Sam Houston's letter openers as a gift for Texas state officials. While the end result was powerful and pleasing, it pales in comparison to today's work.
"There is such a huge change in the technology," Zelbst said. "It has progressed so far from being almost a novelty item. There is a huge change in the capability of the scanners."
The letter opener in question, fashioned by Sam Houston as a dragon, included scaling, ridges and teeth. While the scan from a decade ago was able to capture some of the scaling, the ridges and teeth were left off the final product.
Today's "QuantumꜪ Arm" scanner, however, gets within .02 centimeters of accuracy and, once converted to the proper file and printed, produces a much more distinct replica of the letter opener and any given item.
"You scan several angles of the item, then 'stitch' the scans together," Zelbst said. "Sometimes it will stitch automatically if the software recognizes it but, other times, you must adjust the item and bring the scans in to match them manually. That can be a fairly tedious."
The process involves a combination of technologies, including a scanner and, ultimately, a 3D printer. It does not do any damage to the original items. Once the replicas are ready to go, they can be used as educational tools for museum homes and properties or even shared with others.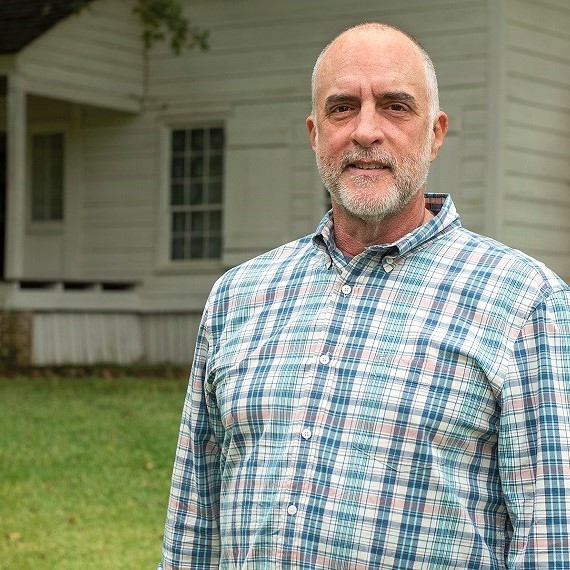 "I do not want to put Sam Houston's original whittling in the homes because they are not super climate-controlled and the potential risk to something created by him is high," said museum director Derrick Birdsall. "The plan is to use these new renditions to add some depth to our exhibits in the homes as well as to use them as special gifts for dignitaries or friends of the museum."
Birdsall, who took over as museum director last year and possesses a clear passion for history, is ecstatic about the opportunity these technological advancements offer from an educational perspective.
"I can pick up Sam Houston's stuff whenever I want, it's a perk of the job," Birdsall said. "But the average person doesn't have the opportunity to hold something he touched or made, so this is the closest thing we can do. This really makes history tangible to people."
Zelbst shared Birdsall's sentiments on the importance of bringing history to life through technology.
"We have been working with several museums, but the Sam Houston Museum is close to our heart," Zelbst said. "Being able to bring something back where people can actually touch it and having the ability to scan and print it so people can actually look is a great learning opportunity."
According to Birdsall, the museum will continue to evaluate their smaller items and assess which they plan on replicating in the future.
- END -
This page maintained by SHSU's Communications Office:
Director of Content Communications: Emily Binetti
Communications Manager: Mikah Boyd
Telephone: 936.294.1837
Communications Specialist: Campbell Atkins
Telephone: 936.294.2638
Please send comments, corrections, news tips to Today@Sam.edu