SHSU Celebrates Veterans Week
Nov. 7, 2022
SHSU Media Contact: Campbell Atkins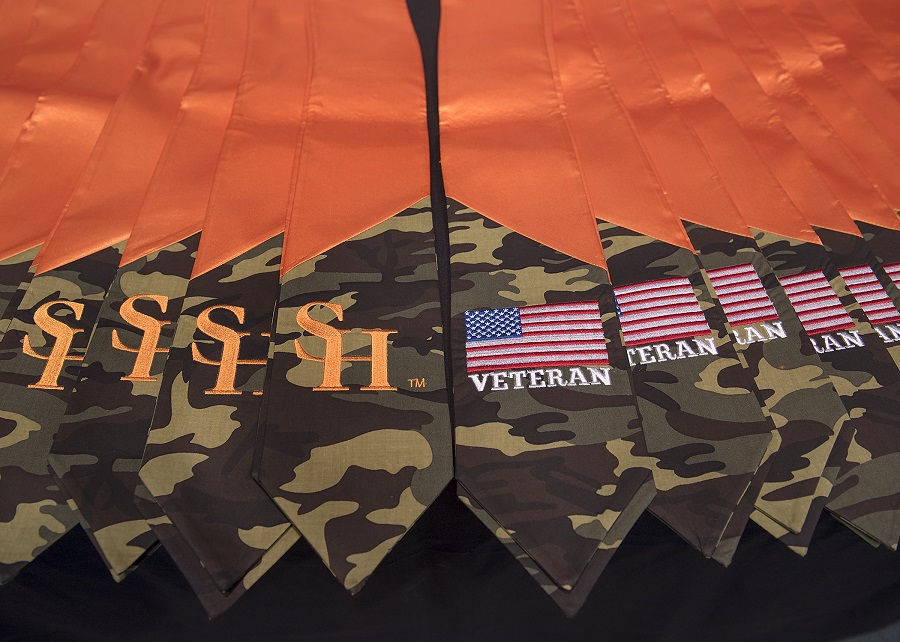 In 1947, the first celebration in the United States using the term "Veterans Day" took place in Birmingham, Ala. "National Veterans Day" included a parade and festivities to honor all the country's veterans on Nov. 11, which was originally known as Armistice Day.
While it was unofficially dubbed Veterans Day in 1947, the origin of the holiday goes all the way back to World War I. The war to end all wars concluded on Nov. 11, 1918, or the 11th hour of the 11th day of the 11th month of the year. The Allied victory day was then officially dubbed Armistice Day.
Unfortunately, it was a far cry from the end of all wars. When war broke out in Europe and across the world again two decades later, Armistice Day no longer seemed like an appropriate name for the celebration.
Not long after the first celebration in Birmingham, U.S. Representative Edward Rees from Kansas put forth a bill that would officially change the name to Veterans Day. Congress officially passed the bill in 1954 before it was appropriately signed by 34th president and Supreme Allied Commander in Europe for World War II Dwight D. Eisenhower.
While Friday marks the official celebration across the nation, Sam Houston State University will be honoring veterans all week with a plethora of activities hosted by The Veterans Resource Center (VRC).
Earlier this month, SHSU's VRC was honored as a recipient of the 2022 Veteran Education Excellence Recognition Award (VEERA) by the Texas Veterans Commission's (TVC) Veteran Education Program. Click here to learn more.
Below is a complete list of events taking place in honor of Veterans Week at SHSU:
- END -
This page maintained by SHSU's Communications Office:
Director of Content Communications: Emily Binetti
Communications Manager: Mikah Boyd
Telephone: 936.294.1837
Communications Specialist: Campbell Atkins
Telephone: 936.294.2638
Please send comments, corrections, news tips to Today@Sam.edu