ROTC Program Recognized For Commitment To Leadership
Feb. 21, 2022
SHSU Media Contact: Hannah Crandall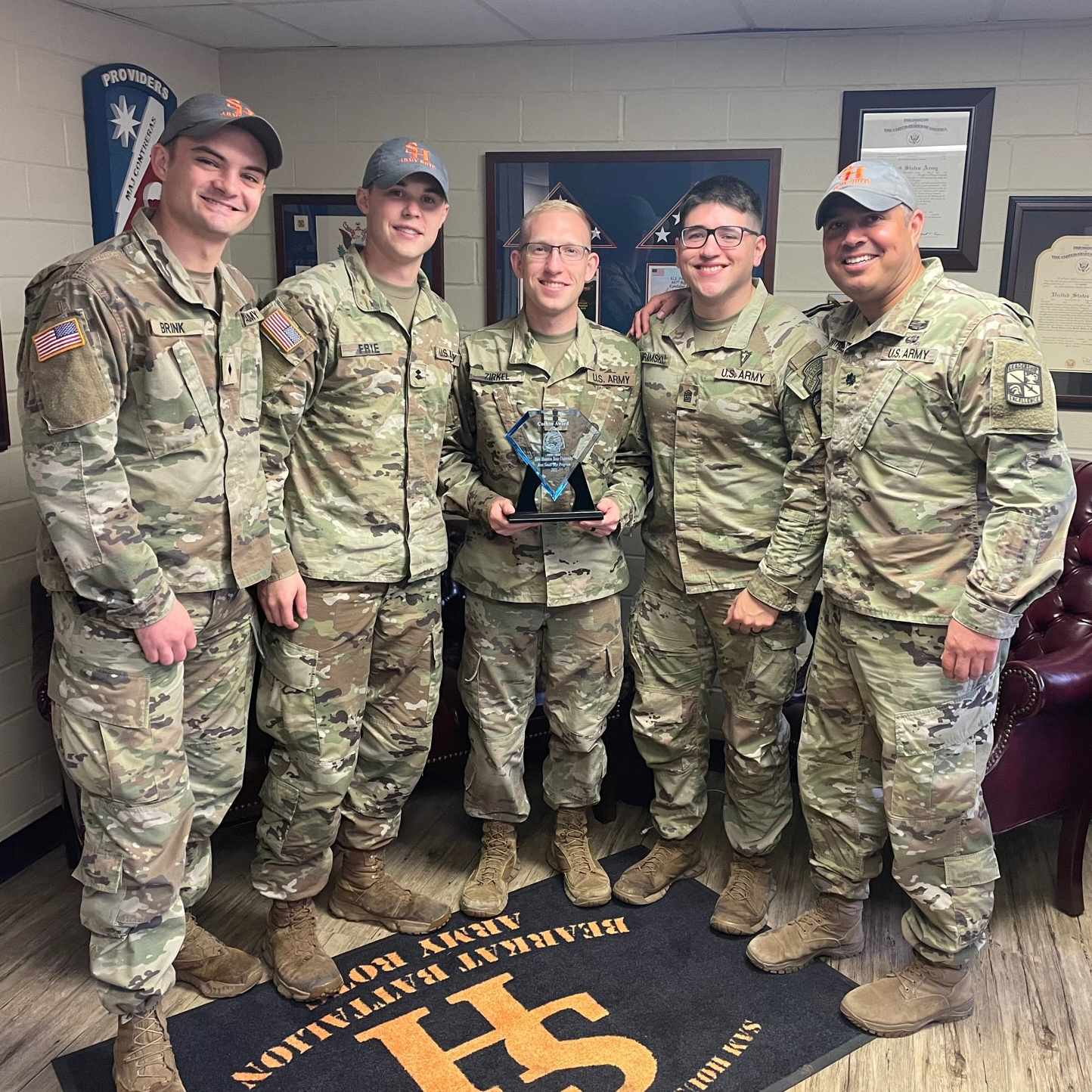 Recognized for the impressive quality of its graduates, Sam Houston State University's ROTC program, the Bearkat Battalion, was selected to receive the 2021 Army ROTC Cadet Command Cochise Award for the best small size program in the 5th Brigade. Stretching from Wyoming to Texas and Arizona to Arkansas, the 5th Brigade consists of 36 programs, with over 20 considered small size programs. Earning the Cochise Award solidified years of hard work to be successful in recruiting, retaining, training and commissioning quality leaders.
"One requirement to be considered for this award is the size of the program," said Cadet Command Sergeant Major Noah Abramski. "This year, we have under 100 cadets in the program. We are projected to have 115 cadets in the program next year. In addition to the size requirement, they look at the program's academic success, our evaluations at cadet summer training and our leadership attributes and competencies."
An important component of the selection for this award is the number of distinguished military graduates that the program produces. Distinguished military graduates are those cadets who graduate in the top 20 percent of all ROTC cadets from across the nation's 270 programs. In 2021, 38 percent of SHSU's second lieutenants were recognized in this group.
"Each ROTC program is required to produce a certain amount of Army officers every year; our requirement has been 16, and it is going up to 18 because we've been commissioned a little bit more," said Professor of Military Science and Lieutenant Colonel Joe Contreras. "The other thing they look at is out of those we're commissioning; how many are distinguished military graduates? This year, 43 percent of the senior class is in that top 20 percent of all graduating cadets from across the U.S."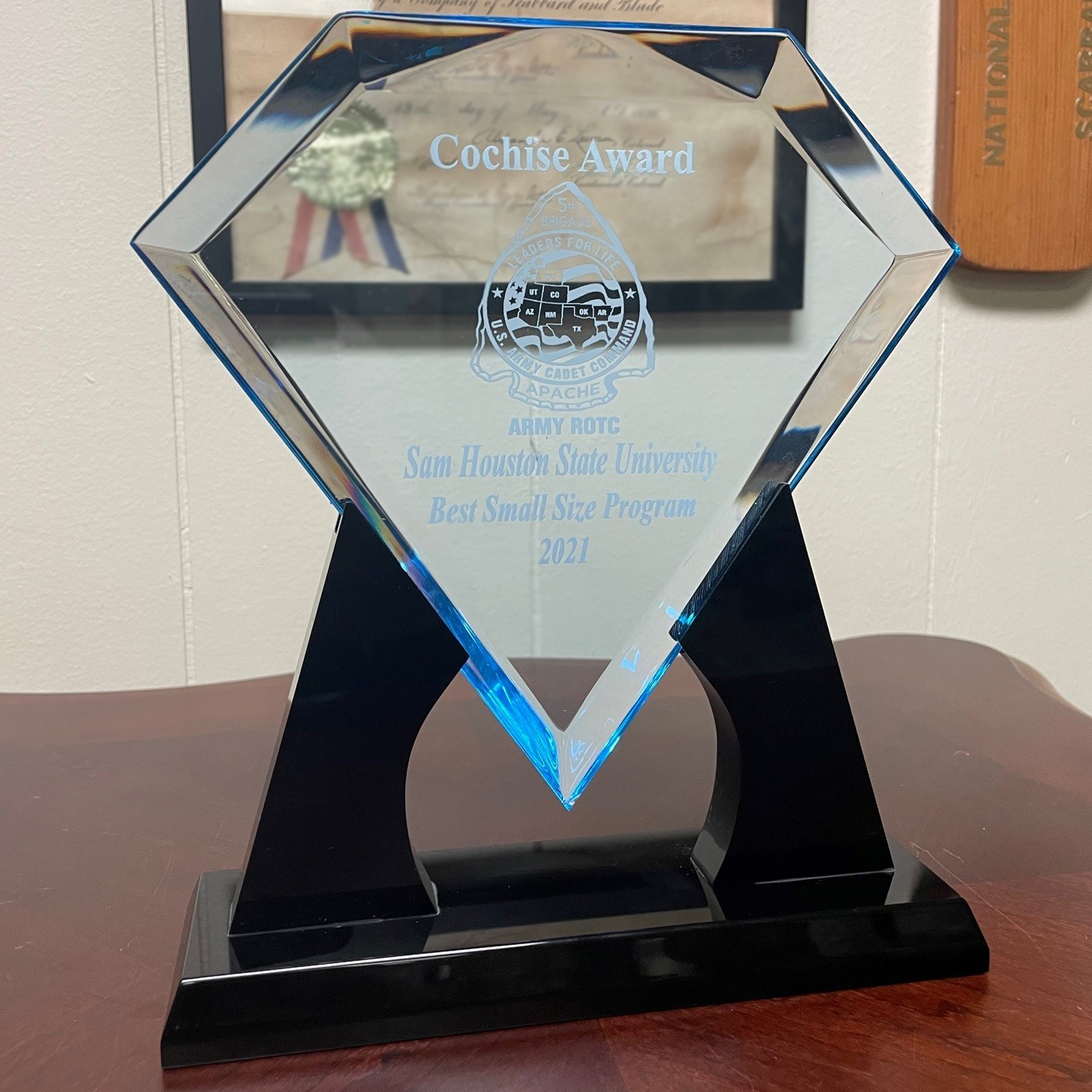 The military science curriculum consists of a majority leadership traits. As students progress into their junior and senior years, they are given the opportunity to lead and hold greater responsibility for the ROTC program.
"Freshman year, a lot of it is just basics of the Army and learning to work together as a team. Sophomore year, you start getting introduced a little more to how tactics actually work and the opportunity for being a leader," said Cadet S3/Training Officer Samuel Brink. "In your junior year is when you start really learning the tactics you're graded on, and that's when you have the opportunity to be a squad leader, platoon leader or things like that. The culminating event is cadet summer training after your junior year. After that, you learn basics of how staff officers will function on active duty, and you teach the underclassmen all the stuff we learned."
By preparing students at SHSU how to lead and what to expect in the military, the university is serving the U.S. in ensuring that the Army has well-trained and well-educated officers to lead soldiers on active duty and in the reserve component.
"Distinguished Military Graduate is a nice title, but the real reason we're all trying to be the best we can be is to lead others," said Cadet Company Commander Austin Zirkel. "We owe it to the active-duty soldiers, reserve soldiers and the National Guard soldiers to be the best we can be to lead them so they can be the best they can be. We are trying to build up the Army as a whole, and that starts with us right here."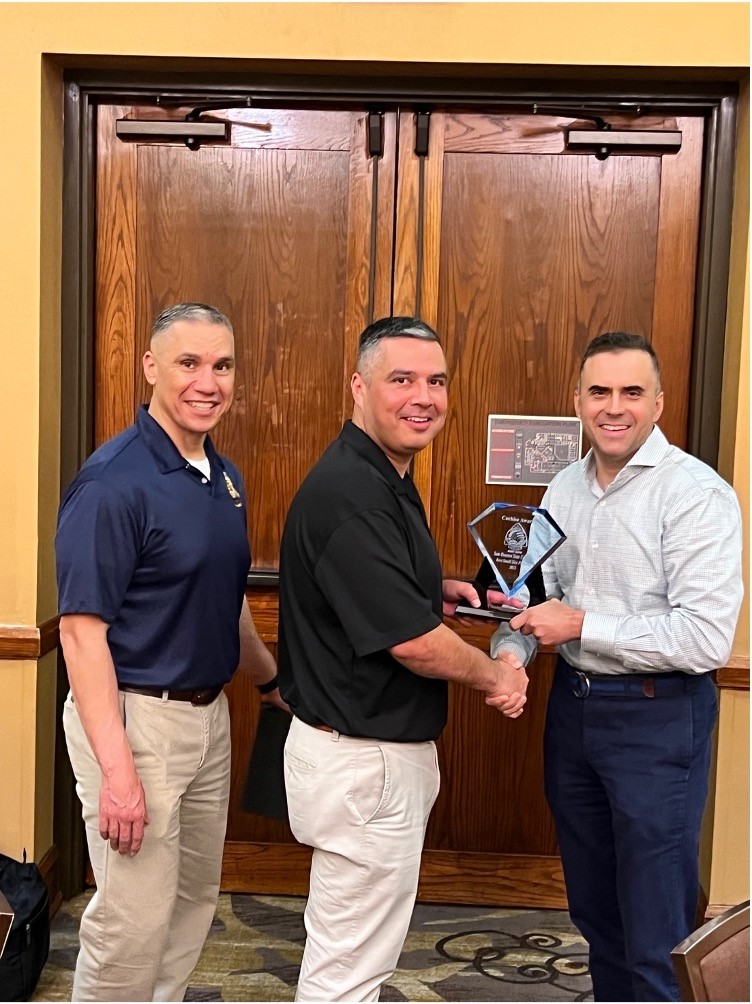 The Bearkat Battalion strives to create a family environment amongst cadets, which ultimately contributes to each cadet's trust in their team, their communication skills and their confidence in leading and helping soldiers.
"Going to camp, or cadet summer training, there are a lot of people who are either fit or know what they're talking about, but the big portion of it that a lot of people are missing is that caring or interpersonal aspect of it," said Cadet Battalion Commander Nathan Frye. "That's something that I feel like our battalion really focuses on a lot. The Army is an organization of people, so what sets our program apart from others is that we are mission focused, but we're also soldier and people focused, which allows us to perform better because we were taught how to lead different personalities."
While the program's goal is not to receive recognition or awards, being recognized for the quality of cadets graduating proves how dedicated SHSU's ROTC is to service.
"We don't do this for awards, and none of these cadets care about that," Contreras said. "We do it because we want to take care of people and take care of soldiers; but I think it's really neat and nice for our underclassmen to know why we received this award and to encourage them to continue that legacy. It's all about getting better and leaving the organization better than when we arrived, and I think our cadets have done that."
- END -
This page maintained by SHSU's Communications Office:
Director of Content Communications: Emily Binetti
Communications Manager: Mikah Boyd
Telephone: 936.294.1837
Communications Specialist: Campbell Atkins
Telephone: 936.294.2638
Please send comments, corrections, news tips to Today@Sam.edu