Paleontology Collection Gift To Be Celebrated
March 24, 2022
SHSU Media Contact: Emily Binetti

A significant addition to the Sam Houston State Natural History Collections from Houston-based geoscientist Anthony W. Gorody will be celebrated on April 1 with a public event.
According to Will Godwin, SHSU collections curator, Gorody started donating fossil specimens from his personal collection to Sam Houston State University last year. Since then, staff at the Natural History Collections have been working directly with Gorody to organize and display the content.
"Gorody's collection is outstanding because of its coverage. It is basically a complete package for the study of index fossils. It contains fossils from every geological era and from animals and plants of most categories," Godwin said. "It is also outstanding because of the thorough notes and photographs that accompany each specimen. The collection is accompanied by a library of reference books that were used to make identifications."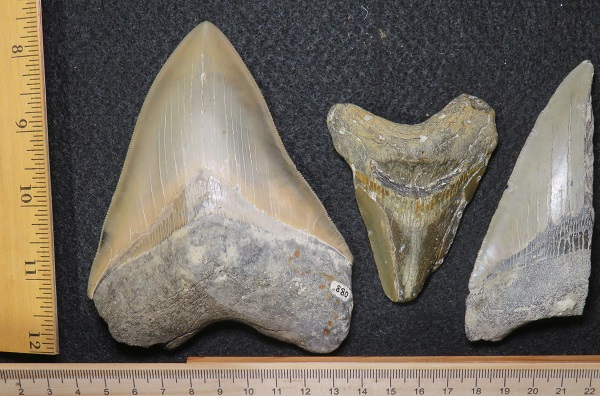 Gorody began collecting fossils as a teenager in New Jersey and volunteered labeling Bolivian bat specimens at the American Museum of Natural History in 1964. Since that time, he earned a Masters in geology and PhD in geochemistry at Rice University and travelled the world locating hydrocarbons and studying groundwater. Over six decades, he assembled a collection of about 5,000 fossils.
"The collection is not just a hobby. It is a scientific reference collection of index fossils," Godwin said. "Geological layers are often identified by the fossils within the rock. Correct identification of fossils is often an essential part of locating strata that contain valuable resources like petroleum, minerals or groundwater."
Since becoming part of the Sam Houston State Natural History Collections, the fossils have already been incorporated into the learning process. In professor David Moss' Invertebrate Paleontology class, SHSU geology students are using the Gorody Collection to design an exhibit. Gorody even visited campus several times to assist the class. For the April 1 event, the students' exhibits will be on display. The event is free and open to the public.
April 1 event schedule:
1-1:30 p.m. Meet and greet with Tony Gorody
1:30-2 p.m. Presentation by David Moss
2-5 p.m. Public viewing of exhibits with the student teams
- END -
This page maintained by SHSU's Communications Office:
Director of Content Communications: Emily Binetti
Communications Manager: Mikah Boyd
Telephone: 936.294.1837
Communications Specialist: Campbell Atkins
Telephone: 936.294.2638
Please send comments, corrections, news tips to Today@Sam.edu