LEAP Students - Learning Without Limits
Sept. 28, 2022
SHSU Media Contact: Emily Binetti
By Mike Yawn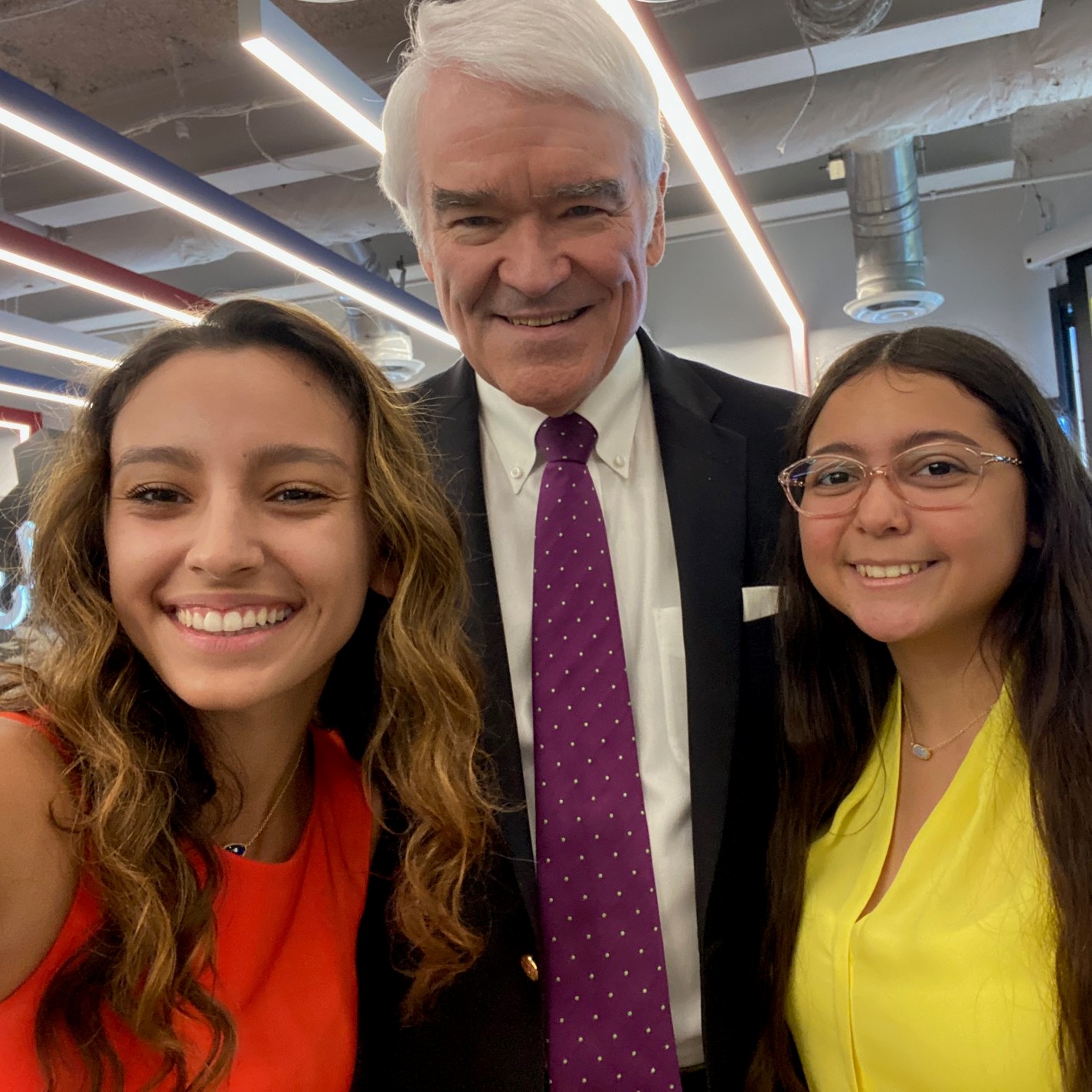 Center for Law, Engagement, And Politics (LEAP) students are accustomed to learning on the road, on the go and on little sleep. Thus, this year's three-day Texas Tribune Festival was no surprise. It was, however, a lot of fun and even more educational, with students sitting in on presentations by leading public officials, including Gubernatorial candidate Beto O'Rourke, Texas Supreme Court Chief Justice Nathan Hecht, former Secretary of State Hillary Clinton, Senator Ted Cruz, Representative Liz Cheney and dozens of others.
It was the sixth time that LEAP students have attended the festival. Four students—Jessica Cuevas, Morgan Robertson, Yvette Mendoza and Ashlyn Parker—learned about topics such as the Watergate scandal, the role of the Texas Supreme Court, the upcoming Texas legislative session, public health and competing visions for the state's future.
"It was a lot of information," said public health major Ashlyn Parker. "But it was also a great learning opportunity."
In addition to the many political figures present, she also heard from Celine Grounder, senior fellow and editor-at-large at Kaiser Health News, and Dr. Peter Hotez, dean of the National School of Tropical Medicine at Baylor College of Medicine.
"Dr. Hotez was one of the leading experts on COVID-19 and it was wonderful to see him in person," Parker said. "It was just a fantastic opportunity all around."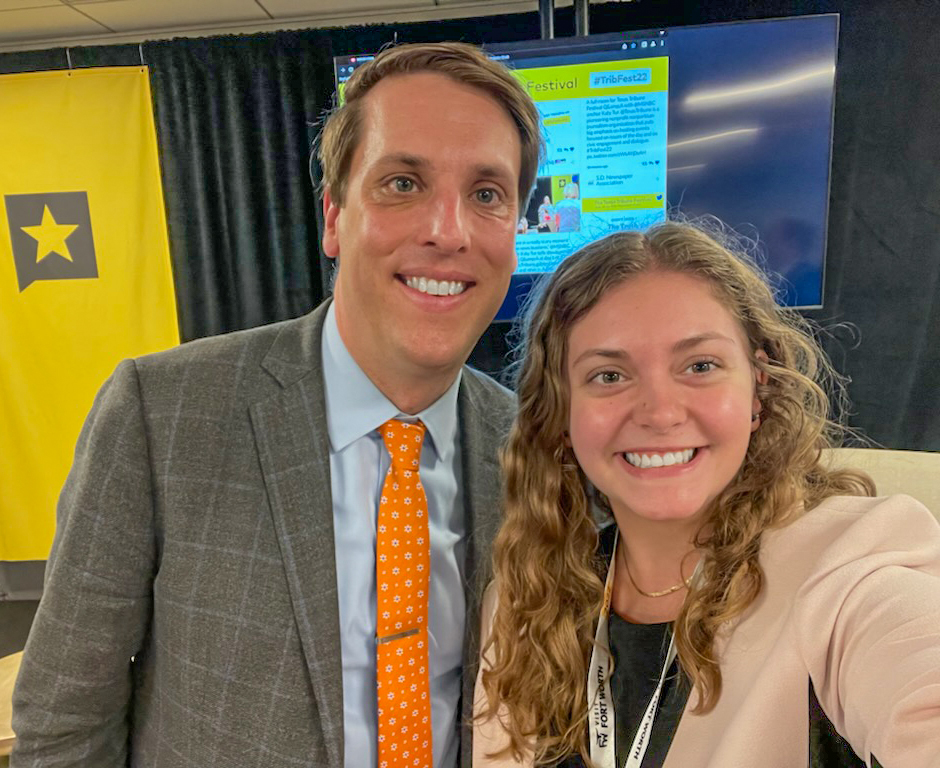 The Watergate discussion, featuring Garrett Graff, author of Watergate: A New History, was particularly intriguing to Morgan Robertson.
"As a history major, it was interesting to hear about the country's most important political scandal and learn how it still influences the media and our elected officials," Robertson said.
Senator Ted Cruz, Representative Liz Cheney, former Senator Hillary Clinton and former Representative Beto O'Rourke were among the favorites of Yvette Mendoza.
"As a political science major, I enjoy hearing from our public figures," Mendoza said. The whole point of college, it seems, is making up your own mind after hearing diverse perspectives."
Some of those diverse perspectives were on display at "The Supremes," a panel with Supreme Court Justices Brett Busby, Rebeca Huddle and (Chief) Nathan Hecht. For pre-law student Jessica Cuevas, this event was "quite the treat."
"How often does a college student get to meet and hear, in person, from three Supreme Court Justices?" Cuevas said. "And that was just one of the panels!"
In all, the students attended 16 panels. By being accustomed to learning on the go—and making the most of opportunities—the students came away with new perspectives, new contacts and a renewed appreciation of sleep.
- END -
This page maintained by SHSU's Communications Office:
Associate Director, Communications: Emily Binetti
Telephone:936.294.4406
Communications Manager: Mikah Boyd
Telephone: 936.294.1837
Communications Writer: Campbell Atkins
Telephone: 936.294.2638
Thomason Building: Suite 102
Please send comments, corrections, news tips to Today@Sam.edu