Honoring A Bearkat Veteran: John W. Thomason
Nov. 11, 2022
SHSU Media Contact: Mikah Boyd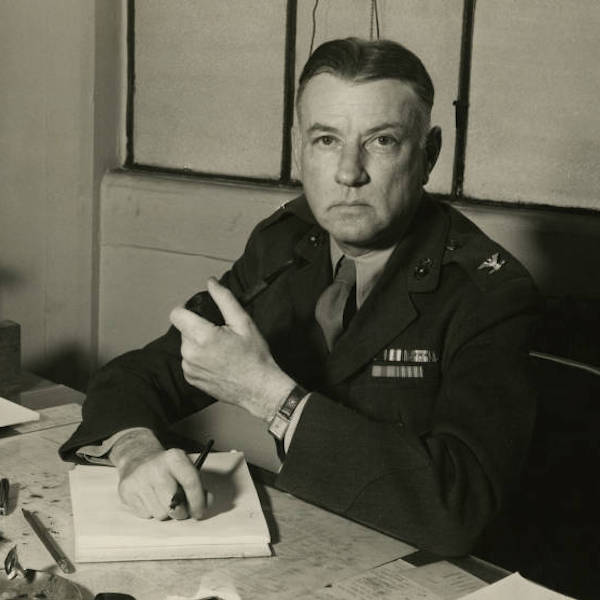 The Thomason building on the campus of Sam Houston State University houses many departments. What many may not know is the building was named after a Bearkat and Veteran.
John W. Thomason Jr. was an artist, scholar, author, Bearkat and most of all a Veteran. A local of Huntsville, he was born in the city in 1893, to John W. and Sue Hayes Thomason, the eldest of nine children.
Thomason was dedicated to learning and attended multiple universities, including Sam Houston Normal Institute in 1910 where he received his teaching degree and certificate in 1911. After completing his educational pursuits, Thomason started out teaching and moved up to the role of principal until he confided in his mother about his other aspirations. His loved of writing and the arts led him to become a political reporter for the Houston Chronicle, the transition from teacher to reporter was encouraged by his mother.
"It seemed to me his parents wanted one thing for him, his dad was a doctor and thought he should go into the medical profession as well, but he loved art," Trent Shotwell, special collections librarian said. "And his mom was really supportive of his art, but I think being in the military gave him structure."
Shortly after beginning his role at the Chronicle, the United States entered World War I and Thomas enlisted for service in the Marine Corps. He went on to fight in the war, documenting his time in the trenches of France with sketches and anecdotes sent home and kept in journals.
"I think he felt it was his duty and he came from a military family on top of that," Shotwell said. "He had a great uncle that was a pretty big military guy during the Civil War, so I think it was kind of honor and duty, I think he felt that and decided to go sign up."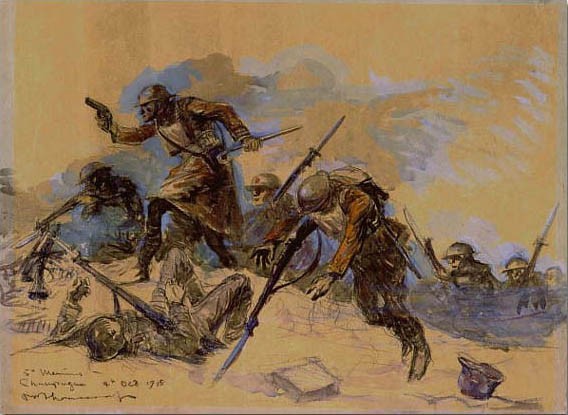 After France, Thomason was stationed in China, Nicaragua and Cuba. Throughout his time in all locations, he continued pursuing the arts and eventually published "Fix Bayonets!" a book based upon his experience in WWI that is still read by Marines and other military personnel today. His other best-selling book, "Lonestar Preacher," contributed to his renown as well as his nine other published books and numerous illustrations, some of which are seen in "The Adventures of Davy Crockett."
"At one point he became the most well-known Marine in the nation because of his illustrations and his writing," Shotwell said. "I think he could trace all that back to his experience as a reporter."
Even when his service abroad ended, he was dedicated to military service. Thomason worked as the aide to Assistant Secretary of the Navy Col. Henry Roosevelt and for the Latin-American desk of the Office of Naval Intelligence. He continued working for the military until his death in 1944 at a military hospital in California. To honor his service to the country, the Navy commissioned a destroyer vessel that was named after him.
Sam Houston State University carries on his legacy as well, through the storage and upkeep of many of his works in the Thomason Special Collections section of the Newton Gresham Library and through the campus building that bears his name.
"In my opinion, he just did so much when he was alive and he was so important to the nation as he became so popular and well known at that time," Shotwell said of Thomason's lasting impact on the university, community and nation. "It's hard for us to understand that because that was so long ago but we can still see his images and still read his works."
Outside of the library, a few of Thomason's works can be found at the base of the stairs of the Thomason building on campus, alongside a plaque commemorating the building's namesake.
- END -
This page maintained by SHSU's Communications Office:
Director of Content Communications: Emily Binetti
Communications Manager: Mikah Boyd
Telephone: 936.294.1837
Communications Specialist: Campbell Atkins
Telephone: 936.294.2638
Please send comments, corrections, news tips to Today@Sam.edu