Dean Visits French Universities As Fulbright International Administrator
Nov. 15, 2022
SHSU Media Contact: Mikah Boyd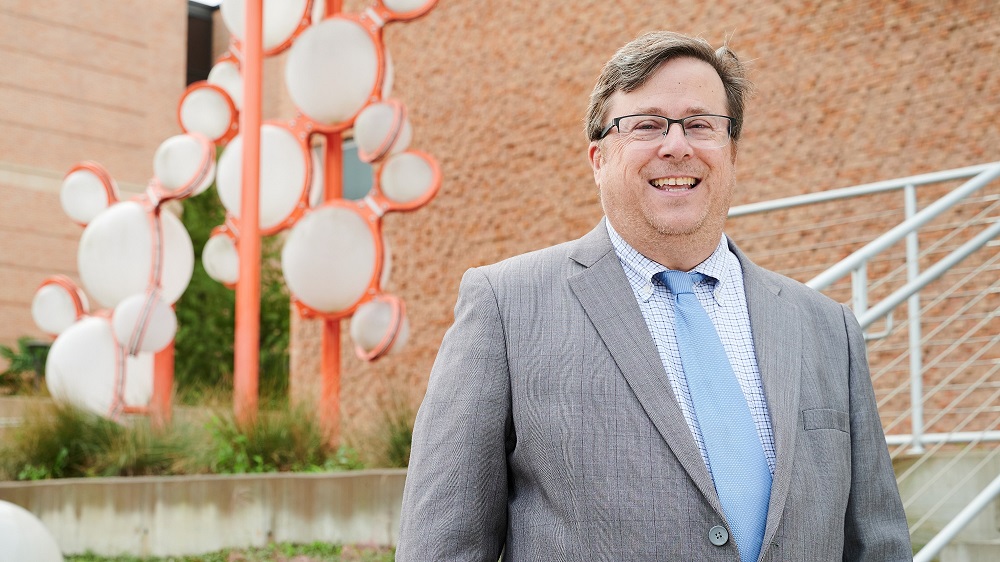 John Pascarella, dean of the College of Science and Engineering Technology at Sam Houston State University, recently traveled to several universities in France as part of the Fulbright International Education Administrator award. Through his participation, Pascarella was able to build relationships with university presidents and deans of multiple colleges, paving the way for future students to engage in international learning and research opportunities.
The awards provide higher education personnel a chance to meet with their international counterparts and build relationships for research and student exchange programs. Pascarella was selected based upon his experience as an advocate for international exchange programs and the relationships he has established with universities in Costa Rica, Ghana, India, Sri Lanka, China and South Korea.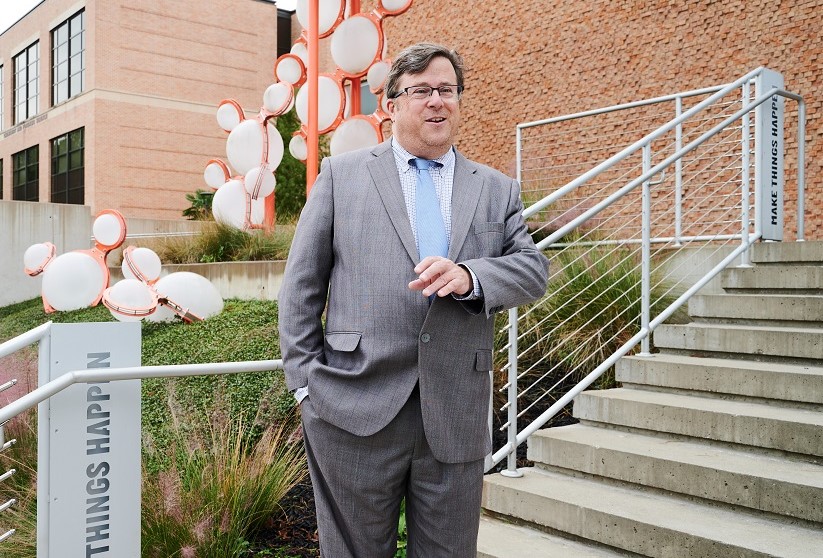 "I am a big proponent of internationalization of the curriculum, providing Sam Houston students with opportunities to participate in study abroad courses and also recruiting international students," Pascarella said. "I feel it adds value to the undergraduate experience to either participate in a study abroad program or to interact with international students."
As part of the trip, Pascarella and his peers toured different French universities and the charming towns they reside in, meeting with university presidents and department heads along the way. The visiting administrators learned about how France's university system works and how their home universities can become research and exchange partners. Pascarella hoped that this trip would give him insight on increasing French exchanges with SHSU, research partnerships and how the nation supported scholarly research.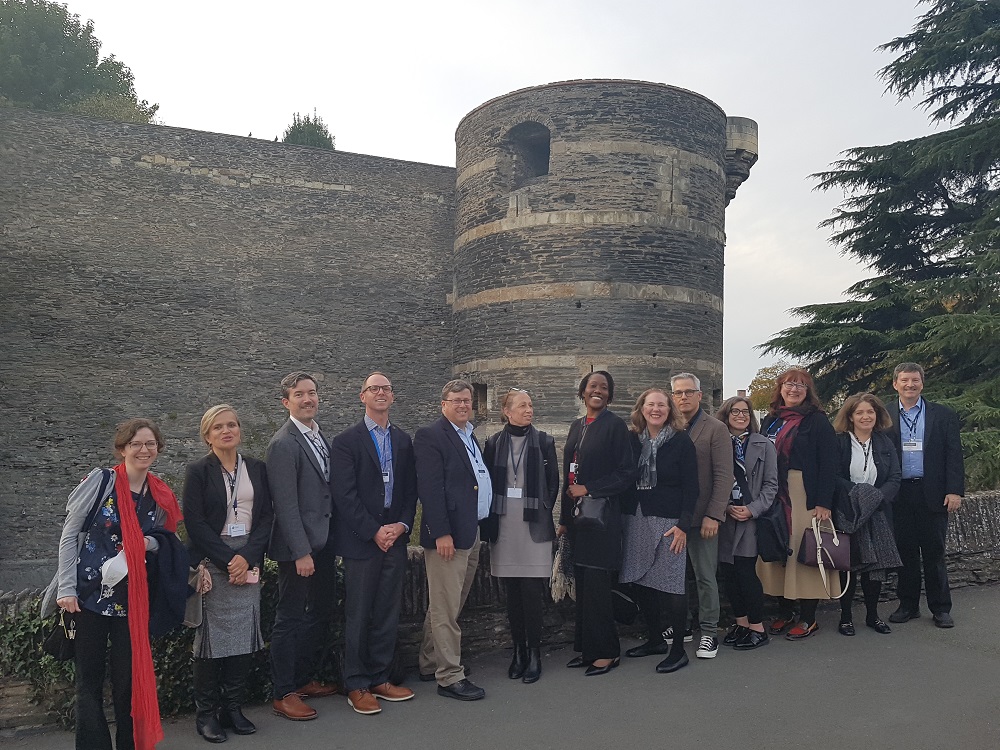 "I did identify a university, the Université d'Angers, and they have a summer program in biophysics," Pascarella said. "Which looks quite attractive to both students from biology or physics, where they would go over with a faculty member and then, once they're there, would actually be placed in the lab and do research for about two to three weeks in a lab related to biophysics."
Pascarella was also successful in his other mission to learn more about how France funds scholarly research and discovered that French scholars will often ask their American counterparts to contribute to journals and other works.
"For French academics, the U.S. is the number one collaborator on academic publications," Pascarella said. "So, there's a lot of academic collaboration between France and the United States."
On top of this, he found out that cost is often a barrier for French exchange students due to drastic differences between university prices Even though he knows this barrier will persist, he hopes to get other departments to engage in French exchange programs.
"While I went specifically for the College of Science and Engineering Technology, I've learned some things that may be useful for other colleges to use in case they want to explore programs in France," Pascarella said. "It's beneficial for the university as a whole."
- END -
This page maintained by SHSU's Communications Office:
Director of Content Communications: Emily Binetti
Communications Manager: Mikah Boyd
Telephone: 936.294.1837
Communications Specialist: Campbell Atkins
Telephone: 936.294.2638
Please send comments, corrections, news tips to Today@Sam.edu