SHSU Student Food Pantry Expands Services With Mobile Support
Aug. 25, 2022
SHSU Media Contact: Emily Binetti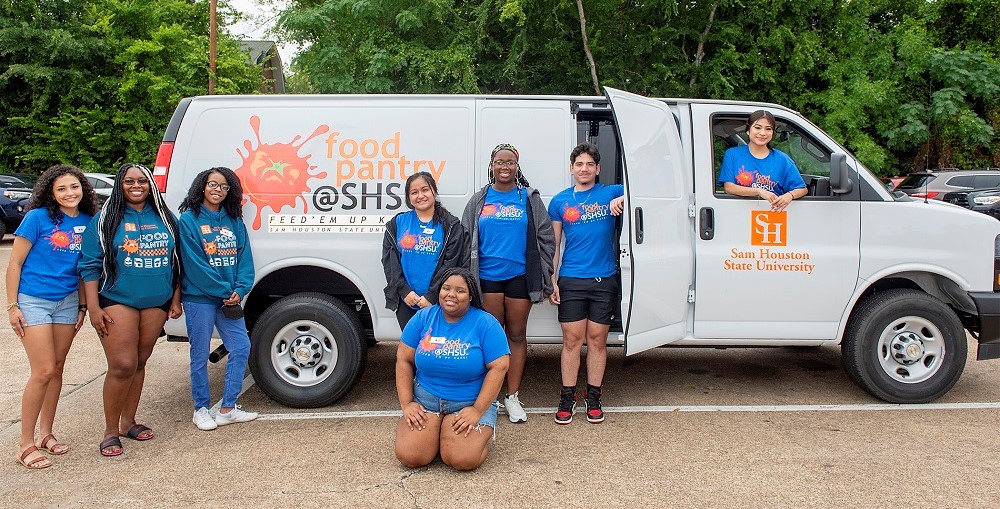 Like many people across the nation, college students have faced major challenges due to economic inflation. The rising cost of food is an area where Kathleen Gilbert, director of Sam Houston State University's Student Food Pantry, has been paying careful attention.
In the last academic year, the pantry served over 3,200 people and provided over 76,700 pounds of food. As a new fall semester soon unfolds, Gilbert is anticipating an even greater need. Along with her student team, she has been preparing for more ways to reach students. A solution they have developed is to launch SHSU's first Food Pantry mobile unit.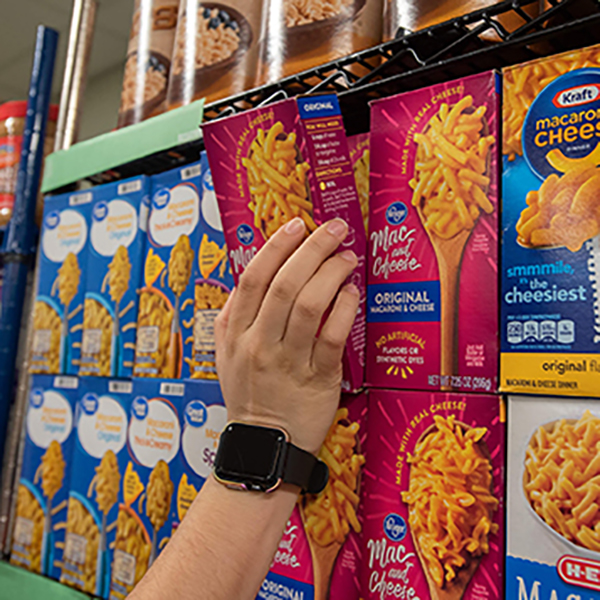 "Food insecurity is a phenomenon with vast implications on a college student's personal and academic experience, which is why we are focused on addressing this issue and serving the needs of our diverse student body," Gilbert said.
In addition to continuing to serve students and members of the community directly from the campus location, the Food Pantry mobile unit will provide the opportunity to target specific areas of the region where they are likely to reach those experiencing food insecurity.
"Our community does not offer public transportation. A mobile unit allows us to bring healthy food to students instead of them coming to us," Gilbert said. "This approach is a progressive food assistance tool we will utilize to access underserved areas. The value of a mobile unit is removing the stigmatization of going to a brick-and-mortar hunger relief site, yet offering the same value and shopping experience."
The pantry will operate the mobilized unit by working with student housing locations to establish dates where they can set up and host food distribution events to provide healthy perishable and nonperishable items. By utilizing Twitter and Facebook to keep students updated on where they will be distributing food, they hope to achieve a fast and efficient way to reach more individuals.
"Social media is critical to communication with our Bearkat community. We see it as more than a tool for communication, but also a method for education and a digital space for us to engage with our students, staff and faculty," Gilbert said.
- END -
This page maintained by SHSU's Communications Office:
Director of Content Communications: Emily Binetti
Communications Manager: Mikah Boyd
Telephone: 936.294.1837
Communications Specialist: Campbell Atkins
Telephone: 936.294.2638
Please send comments, corrections, news tips to Today@Sam.edu