Conflict Resolution Month Offers Insight
Oct. 4
SHSU Media Contact: Emily Binetti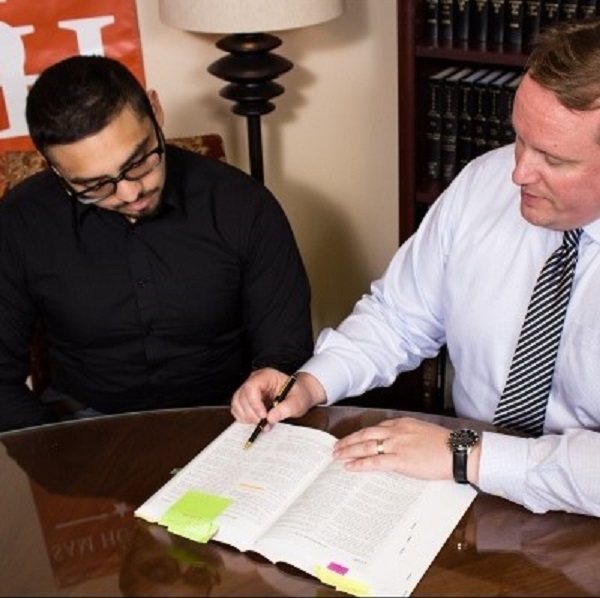 The key to success is having the knowledge and tools to address conflict in healthy and productive ways, which is why Sam Houston State University Student Legal and Mediation Services will host the tenth annual Conflict Resolution Month in October. The initiative offers sessions that are free and open to the public focued on career readiness, personal and professional development, and, ultimately, student success.
Consistent with the university's strategic plan, Conflict Resolution Month elevates the reputation and visibility of SHSU while providing an educational service the community on how to professionally handle difficult conversations, a solution to some of the critical challenges facing our state, nation and world.
"Conflict is inevitable within any relationship or community – friends, roommates, coworkers, and even between governments," said Gene Roberts associate dean of students and director of Student Legal and Mediation Services.
According to Roberts, who prevously served as chair of the Alternative Dispute Resolution Section of the State Bar of Texas and the president of the Texas Association of Mediators, the inability to have difficult conversations can lead to unresolved conflict that can damage relationships, decrease productivity and reduce organizational commitments.
"There are too many examples of conflict causing harm instead of healing, but conflict can be a good thing," Roberts added. "It can sharpen our understanding of issues and expose us to new ideas and ways of thinking. However, the context of the discussion must be set correctly for the communication to work," Roberts continued. "We want to provide the SHSU community with tools to have better spaces to work and live."
All presentations will be presented via Zoom, with free registration required. The schedule of events includes:
Jennifer Bernard, "Restoring Civil Discourse: Dealing With Heated Conversations" on Oct. 4, from 6:00 pm - 7:00 pm (Zoom)
Don Swift, "Victim-Offender Restorative Practices" on Oct. 6, from 12 pm – 1 pm (Zoom)
Hesha Abrams, JD. "Holding the Calm" on Oct. 10, from 6 pm- 7 pm (Zoom)
Denise Peterson, JD. "Implicit Bias" on Oct. 18 from 6 pm – 7 pm (Zoom)
Pattie Porter, "When Conflict Triggers Erupt: Recognize and Manage Your Hot Buttons" on Oct. 20 from 6 pm – 7 pm (Zoom)
Falguni Mukherjee, PhD. "SHSU Ombuds" on Oct. 21 from 12:00 pm – 1:00 pm (Zoom)
LSU Law School's Civil Mediation Clinic, "Mediation Demonstration" on Oct. 24 from 12 pm- 1 pm (Zoom)
Lee Jay Berman, "Adaptive Negotiation Skills" on Oct.26 from 6pm – 7pm (Zoom)
Natalie N. Isaac, "Title IX and Informal Resolution" on Oct. 31 from 12pm – 1pm (Zoom)
"Our lineup consists of extraordinarily competent conflict resolution professionals and leaders in the field. Their reputations are known throughout Texas and the country, and we are excited that they will share their knowledge with the community," Roberts said.
Addtionaly, a Conflict Resolution Month pledge will be in front of Suite 327 in the Lowman Student Center throughout October. This is an opportunity for students, faculty and staff to express their commitment to resolving disputes in their lives peacefully and responsibly.
Other presentations during the month include Verbal Aikido with Luke Archer, in collaboration with the Graduate School at SHSU, and "Carving Out Conflict" on Oct. 19 in the Frank Parker Plaza in partnership with Program Council.
Student Legal and Mediation Services is committed to serving SHSU students by providing them with high-quality legal advice and equipping them with techniques to resolve disputes so they can focus on their educational goals. https://www.shsu.edu/dept/student-affairs/legal/
- END -
This page maintained by SHSU's Communications Office:
Director of Content Communications: Emily Binetti
Communications Manager: Mikah Boyd
Telephone: 936.294.1837
Communications Specialist: Campbell Atkins
Telephone: 936.294.2638
Please send comments, corrections, news tips to Today@Sam.edu