Archeology Lecture Explores Mar de Lodo Artifacts
Oct. 4, 2022
SHSU Media Contact: Emily Binetti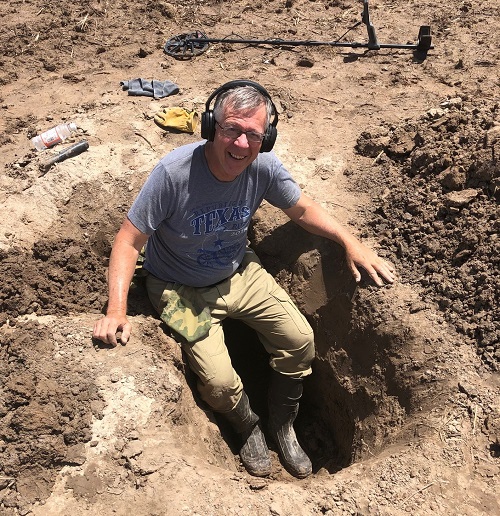 The Sam Houston Memorial Museum & Republic of Texas Presidential Library will celebrate Texas Archeology Month with a lecture exploring artifacts found in the "Mar de Lodo," or the sea of mud.
Gregg Dimmick, author of "Sea of Mud, The Retreat of the Mexican Army After San Jacinto, An Archaeological Investigation," will present his nearly 30 years of research and archeology.
Dimmick has coauthored two archaeological reports on excavations of the retreating Mexican army of 1836. He has participated in archaeological digs at the Fannin battle site as well as the San Jacinto battlefield. His work provides insight into the items that the Mexican army had at the time.
According to Mikey Sproat, museum curator of collections, the artifacts discovered illustrate how unpredictable weather helped solidify Texas' independence from Mexico.
"Following the capture and surrender of Santa Anna the day after the Battle of San Jacinto, a treaty was signed recognizing Texas independence and calling all Mexican troops to return to Mexico in peace. General Vicente Filisola, second in command of the Mexican Army, was in present day Fort Bend County with his forces, not having made it to San Jacinto. Hearing of the Mexican loss in the days following the battle, he chose to fall back to Victoria and regroup in an attempt to retake Sam Houston and the Texian Army at a later time," Sproat said. "An unusually cold and wet spring deterred travel in Southeast Texas. Caught between the San Bernard River and the Colorado River, both swollen due to unceasing rain, travel for Filisola's group was ripe with waist-deep mud, which engulfed wagons and supplies. What wasn't lost to mud or water crossings was abandoned for the sake of a retreat toward Mexico."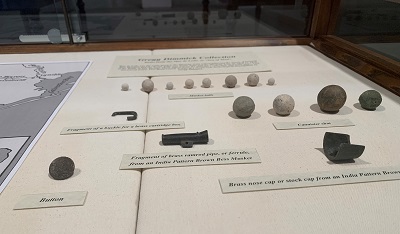 Also, on display for the entire month of October in the Exhibit Gallery at the Walker Education Center will be an exhibit featuring images, posters and archeological artifacts from the museum collection, as well as sites across Texas.
The free Dimmick lecture is open to the public and takes place with a reception at 6:30 p.m. followed by the lecture at 7 p.m. on Oct. 18 at the Woodward Auditorium in the Katy & E. Don Walker, Sr. Education Center, 1402 19th Street. Signed copies of Dimmick's book will be available for purchase. For more information, contact the museum at 936-294-1832.
- END -
This page maintained by SHSU's Communications Office:
Director of Content Communications: Emily Binetti
Communications Manager: Mikah Boyd
Telephone: 936.294.1837
Communications Specialist: Campbell Atkins
Telephone: 936.294.2638
Please send comments, corrections, news tips to Today@Sam.edu