Alumni Q&A: From Incoming Freshman to Interim Dean
July 5, 2022
SHSU Media Contact: Wes Hamilton
By Lidia Gutierrez
Sam Houston State University alumna Shani Nicole Robinson never expected to be associate dean when she first arrived on campus in 1997. Three degrees and many promotions later, she had the opportunity to serve as interim dean of the College of Business Administration over the summer while the search for a new COBA dean was underway.
"My degree has had an incredibly positive impact on my professional career," Robinson said. "It has allowed me the opportunity to work in a profession that I love and has opened so many doors and opportunities. As the first in my family to obtain a PhD, it is both an honor and a great responsibility to continue striving for excellence and finding ways to positively contribute to the spaces that I am fortunate to be a part of."
---
T@S: What made you want to attend SHSU?
SR: I knew that I wanted to move away from home, but I still wanted to be close to home and visit family and friends. SHSU was the perfect distance to be both fully immersed in a college environment, but also just a short drive back home.
T@S: What do you most love about your field?
SR: Over the last several years, my field has expanded from the accounting profession to a variety of business disciplines. As for accounting, I was initially drawn to the field because I always enjoyed math. Accounting is also an area where you get to solve problems and I enjoy having a challenge and constantly learning new things.
T@S: What are some of the obstacles that you overcame while attending SHSU?
SR: Like many SHSU students, I consistently worked while attending college to pay for expenses and support myself. I absolutely love the fact that SHSU is an institution that is a leader in social mobility and offers the opportunity to transform lives for generations to come.
T@S: How do you feel about your latest achievement in this new position?
SR: One of my favorite things about SHSU is that it is a place where service is emphasized. In my current role, I have the opportunity to contribute in a broader capacity and participate in the decision-making of the college as well as the university. It is a great responsibility, but it is also incredibly rewarding.
T@S: What skills are the most crucial to succeeding in this career? What type of person do you need to be?
SR: There are so many skills that are important in my current role. Among them are the ability to navigate complex issues and understand a variety of perspectives, being a problem solver and leading by example, while also having empathy for others. Effective communication is essential, as is being a champion for your colleagues and students and supporting their success.
T@S: What keeps you motivated to be so involved and in so many organizations?
SR: It is important for me to have a sense of purpose and give back in various capacities because so many individuals and organizations have given so much to me. In short, my motivation is really a reflection of the SHSU motto, that a measure of life is its service. There is no greater feeling than that of helping others and positively contributing to their success.
T@S: What SHSU professor inspired you? How was that person inspirational?
SR: Too many to list! This is one of the primary reasons that I chose to return to SHSU after completing my Ph.D. The collegial and supportive environment that is found within the faculty and staff as well as the commitment to excellence.
T@S: What SHSU student inspired you? How was that student inspirational?
SR: Again, too many to count. If I started to list them, I would never stop. There are so many stories of students achieving personal and professional success, overcoming hardships, challenges, and persevering despite numerous obstacles. I continue to be inspired by our students and that is one of the reasons that I remain in academia. It is a blessing for me to be a part of these experiences.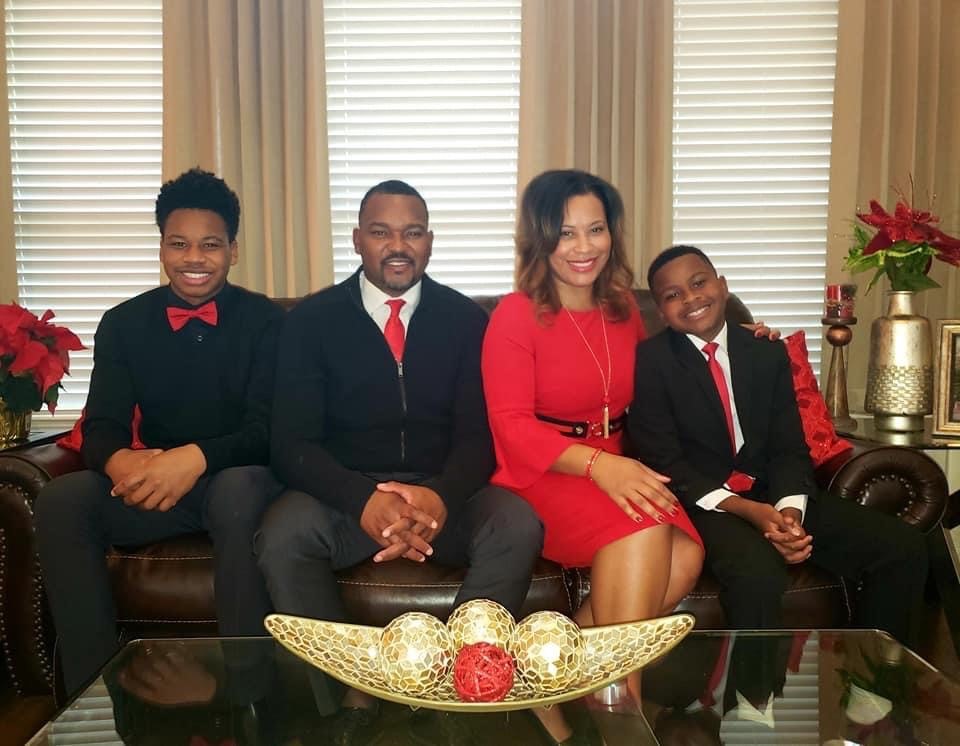 - END -
This page maintained by SHSU's Communications Office:
Director of Content Communications: Emily Binetti
Communications Manager: Mikah Boyd
Telephone: 936.294.1837
Communications Specialist: Campbell Atkins
Telephone: 936.294.2638
Please send comments, corrections, news tips to Today@Sam.edu