Professor Honored For Research Accomplishments
Aug. 13, 2021
SHSU Media Contact: Wes Hamilton
Each year, Sam Houston State University honors faculty members whose teaching, scholarly accomplishments, service and academic engagement stand out among their peers. William Wells, professor and chair of Criminal Justice & Criminology, is the recipient of the 2021 Excellence in Scholarly and Creative Accomplishments for his tremendous impact on others through research in his time at SHSU.
---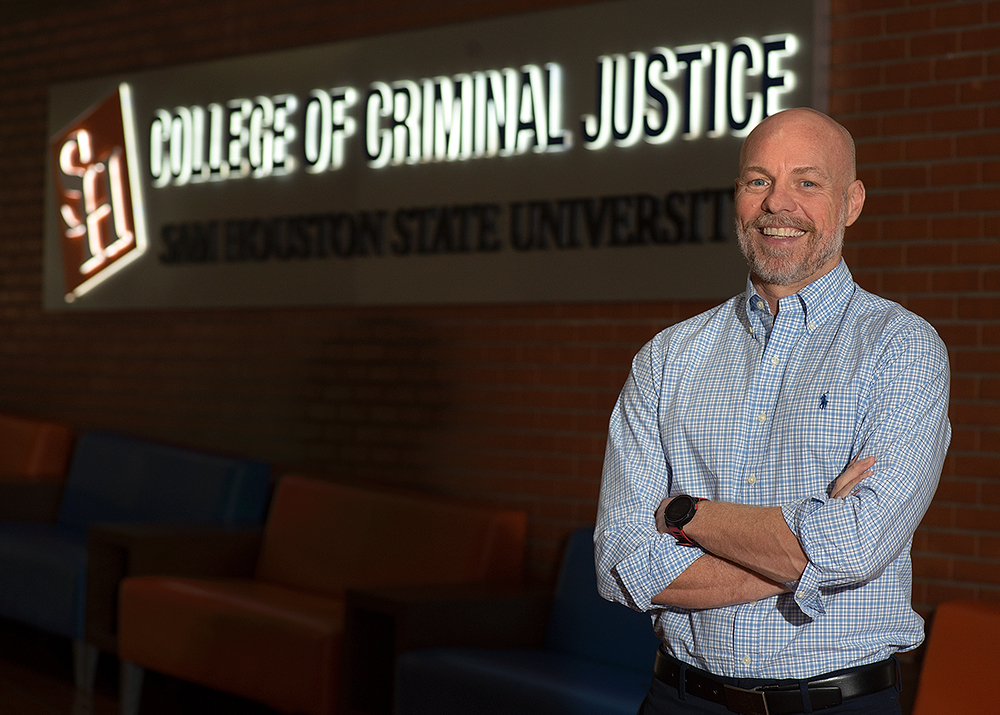 William Wells has a passion for research and a dedication to his students that goes beyond the classroom. These qualities carry through his daily routine and find their way into his teaching and scholarly work at Sam Houston State.
Recently, Wells completed a project with the Texas Alcoholic Beverage Commission and is currently collaborating with faculty and graduate students on two multi-year projects with the Houston Police Department and the U.S. Attorney's Office for the Southern District of Texas.
His commitment to advance scholarly discussions about pressing social issues and to improve the practice of criminal justice drive his research efforts. Wells has published 50 peer-reviewed journal articles (38 since arriving at SHSU) and his research has been cited over 2,000 times. However, the recognition he says he appreciates most is from his colleagues here at Sam Houston State, who recently nominated and named him as the recipient of the 2021 Excellence in Scholarly and Creative Accomplishments award.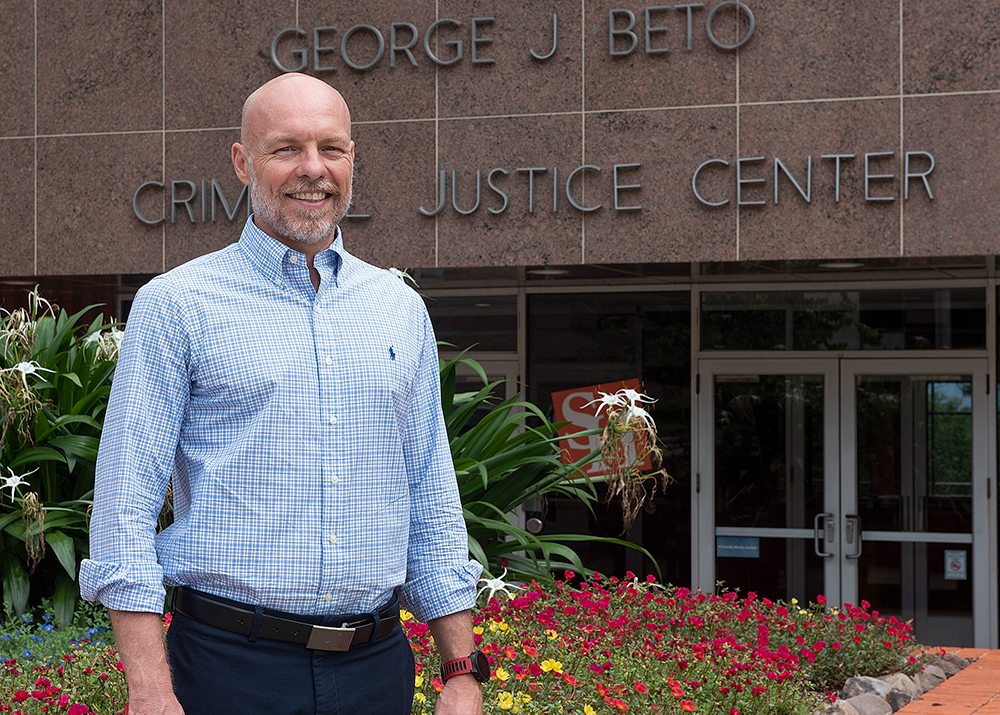 "Conducting research is what I am passionate about, so the recognition from my peers means a lot and is a tremendous honor and something that I value so much," Wells said. "I understand the other outstanding scholars we have at this university. That those people, who are at the top of their own work, would take the time to talk about what I have done is very humbling. To receive this recognition from my peers couldn't be any better, and it gave me the goosebumps to read some of the comments that my colleagues wrote on my behalf."
Demonstrating a dedication to seeking support for research during his time at Sam Houston State, Wells has worked on externally funded projects totaling $1.48 million. Wells places a high value on externally funded research projects because of the unique opportunity to advance scientific knowledge base, influence the practice of criminal justice, contribute new resources to SHSU, and provide terrific research experiences for students.
"The research coming out of our college and SHSU broadly has always been strong, but the work that has been taking place the last few years has been especially strong," Wells said. "That is another reason why this recognition is very special to me, because it is coming at a time when the research activity and quality of our research is ramping up across this university."
The top ranked College of Criminal Justice at SHSU produces hundreds of graduates each semester that take the lessons learned in the classroom into their careers. As one nominator stated, "Professor Wells' commitment to the quality of personnel holding critical responsibilities as law enforcement officers transcends the college classroom." Many of Wells' former students now hold positions of leadership in law enforcement agencies across the country. That is something that he does not take lightly while teaching the foundations of research to his students.
"We want our students to be successful while they are here at Sam. We want them to gain foundational knowledge and to grow as people, but we want to do so much more than that," Wells said. "We don't want to prepare them only for their first job, or their first five years out of school, we want to lay the foundation for them to lead criminal justice systems and community organizations for 20, 30, 40 years after they graduate. That is our mission. That is our goal. To set them up for a lifetime of success, not just short-term objectives. Those are the outcomes that we want to see. Those are the outcomes that will be generated long after I am retired. We do these things today to generate outcomes that I probably will never see, and that is a great and impactful thing."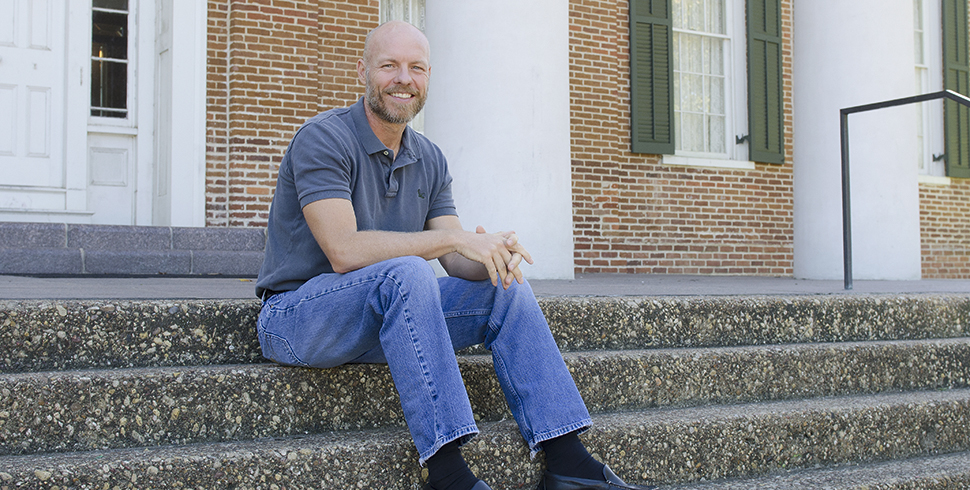 A professor at SHSU since 2007, Wells says that thinking about the fact that some of his first cohorts of students are now in the middle of their careers humbles him and makes him realize the importance of impacting students with his daily actions.
"When I think about those things it grounds me in that it makes me pay attention to all the little detailed things I do day in and day out, because the little things matter," Wells said. "Attending to the way you talk to people, the conversations you have, the respect you show to people, the little interactions you have all the time matter and accumulate. So, thinking about where some of my early undergraduate students might be today makes me think about the little slice of time I have with these students and why all the little actions, the little conversations, the little meet ups mean so much because they are very precious, they are rare."

Wells says his favorite course to teach at SHSU is research methods because it shows the students a different way to think about the world around them. He hopes that the lessons during these few years on campus carry on throughout their career.
"Even after they graduate, 10, 15, 20 years down the road hopefully some of those ideas and concepts and conversations behind research will shape the way they go about trying to understand the world so that they can lead their organization to do things better."
- END -
This page maintained by SHSU's Communications Office:
Director of Content Communications: Emily Binetti
Communications Manager: Mikah Boyd
Telephone: 936.294.1837
Communications Specialist: Campbell Atkins
Telephone: 936.294.2638
Please send comments, corrections, news tips to Today@Sam.edu