Traveling Through Civil Rights History
Feb. 1, 2021
SHSU Media Contact: Emily Binetti
Every four years, a group of Sam Houston State University students goes to Washington D.C. for Inauguration Day. This year, with the pandemic, the group decided to avoid large crowds and made different plans to celebrate the occasion. Instead, they took a trip across the southeast to tour key sites in American democracy and specifically, the civil rights movement.
Traveling as a part of the SHSU Center for Law, Engagement, and Politics (LEAP) with Professor Mike Yawn, the five students documented their journey through a collective blog. Here are a few highlights from their experience; along with some of the TV news publicity the students took part in.
LEAP students talk with KHOU 11 News: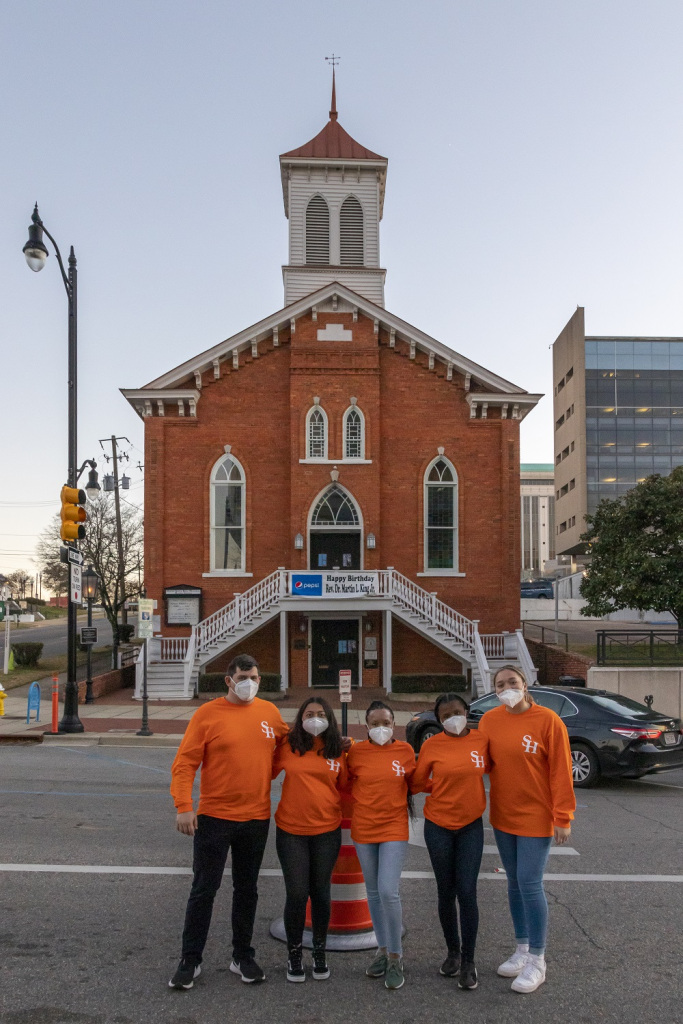 Jayelynn Bordeaux (criminal justice major) - Dexter Avenue King Memorial Baptist Church:
The Dexter Avenue King Memorial Baptist Church is particularly famous for being the first location where Martin Luther King, Jr. preached. The church is a National Historic Landmark because of its significance during the civil rights movement. It was a center point during the Montgomery bus boycott, led by Dr. King.
All I could think about during the time we were standing out on the front sidewalk was how accurate it is when people say, "gone, but not forgotten." That statement is so true for Dr. King.
He left a prodigious legacy behind and will permanently be relevant to our history because he paved the way for so many lives, for so much change. His drive is admirable in many ways. It is not easy to find people so willing to boldly stand up for what they believe in. That realization stuck with me and inspired me to want to become the best version of myself.
Ava Garrett (victim studies major) on KBTX: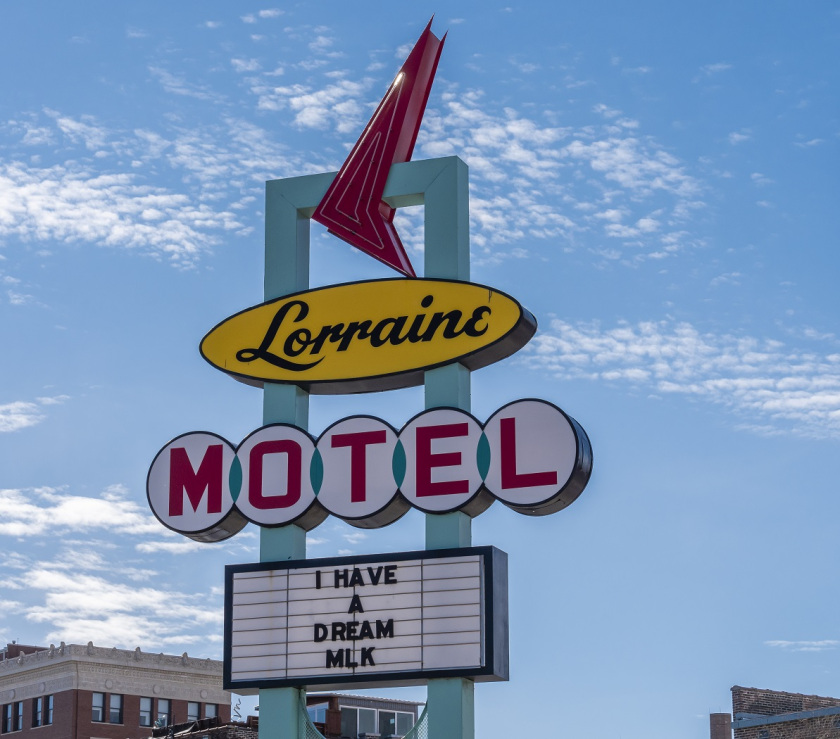 Jessica Cuevas (criminal justice major) - The Lorraine Motel:
This was such a surreal experience because I never would have dreamed to be in Memphis, Tennessee, at the exact location where MLK was assassinated, especially on MLK day. This is something that we simply learn about in our history classes, but we never stop to think that one day we will get the chance to see the motel and stand in such a historical spot, which is very much still standing after all these years.
I am very thankful for having been extended the opportunity to come on this trip and being able to experience and take in the historical significance of these sites. Being where I was today was a lot to take in; it was so very memorable and bittersweet, so much so that I am still wrapping my head around the fact that I was actually there. I, a girl who had never been outside of Texas before the 12th of January, had traveled through five states, tried new foods, and now, was standing in this place.
It pains me that despite our having come a long way since MLK's famous "I Have A Dream" speech, some people to this day are still judged by their skin color instead of their character, as we have witnessed in recent times.
Martin Luther King, Jr. is truly a beacon for equality and an idol who has encouraged and motivated others such as Cesar Chavez to fight for fair and decent treatment, and to do so in a peaceful manner.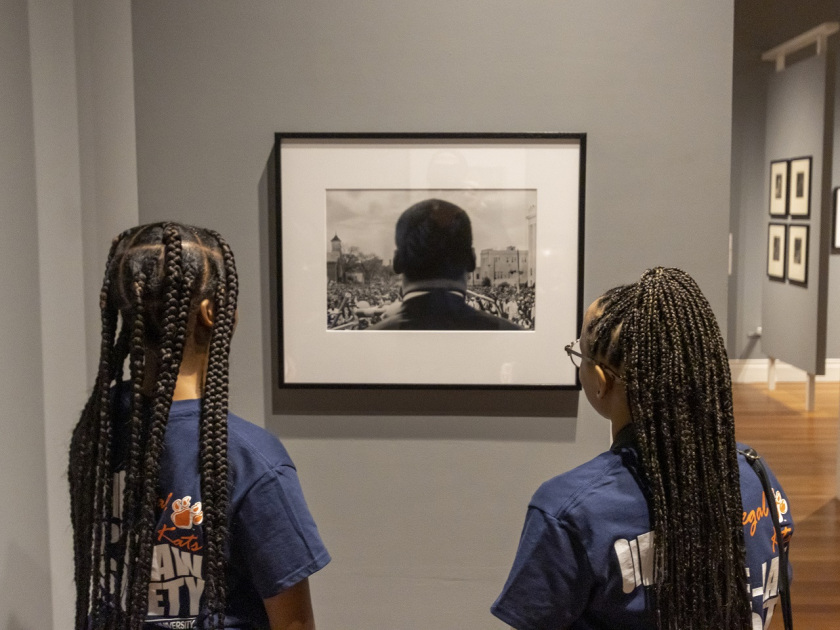 Ilexus Williams (political science major) - Ogden Museum of Southern Art:
Art is a beautiful avenue for understanding other cultures, life experiences, and history. And, to that end, The Ogden Museum of Southern Art displays many artists that highlight African American life, history, and social justice issues, giving patrons insight into the creativity and culture of African Americans in the south. (Not to mention many other cultures that are represented in the south and in this museum.)
Quinn Kobrin (English major) talks to KBTX News:
- END -
This page maintained by SHSU's Communications Office:
Director of Content Communications: Emily Binetti
Communications Manager: Mikah Boyd
Telephone: 936.294.1837
Communications Specialist: Campbell Atkins
Telephone: 936.294.2638
Please send comments, corrections, news tips to Today@Sam.edu