Coming Up On Stage With CAM
Oct. 14, 2021
SHSU Media Contact: Emily Binetti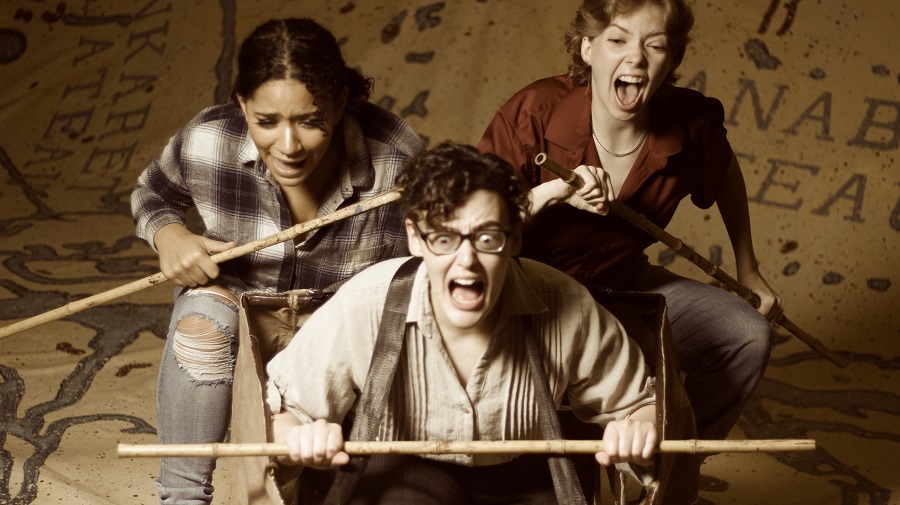 Men On Boats
Oct. 28-30
Department of Theatre and Musical Theatre
In 1869, ten explorers set off to chart the Green and Colorado Rivers, under the guidance of Major John Wesley Powell. This month, the great Powell expedition docks in the Sam Houston State University Showcase Theatre with the production, Men On Boats.
The comical adventure offers a different perspective on American history. The bravery, determination, foolishness, humanity, and true grit of the historical explorers is memorialized with sincere commentary on the hard truths that shaped history.
"Revisiting, revising and revamping history makes for energizing art and engaging conversation," director Vicky Lantz said. "This relevant and rad show is an unrealistic, but very real, adventure to take."
As is the case with other historic accounts, the production shows how Powell's expedition honored only one side – his side, leaving out the experiences of the Indigenous peoples who fought to try to keep their land.
While playwright Jaclyn Backhaus charted the course for her play, she realized that she could never have been a nineteenth-century explorer, and the experiences of her characters could never have been her own. This inspired Backhaus to include a note in her work requesting that cast members be "racially diverse actors who are female-identifying, trans-identifying, gender-fluid, and/or non-gender-conforming."
The Showcase Theatre is located in the University Theatre Center at 1740 Bobby K. Marks Drive. SHSU faculty/staff/students may redeem one free ticket by booking online at www.shsutickets.com. For ticket information, contact the Box Office at tickets@shsu.edu or 936-294-2339.
---
Variance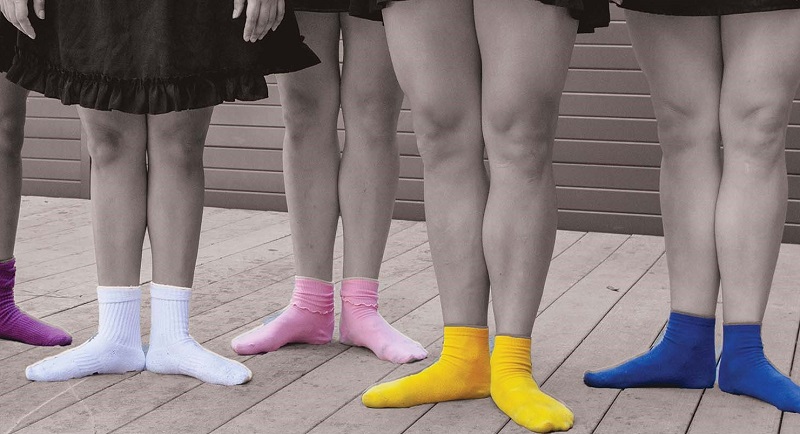 Nov. 4-6
Department of Dance
Presented by dance students in the department's senior class, Variance features an exhibition of 12 choreographic works.
Good Grief (Abby Schafer) offers a comical rendition of the adolescent experience, with inspiration from Charles Schulz's The Peanuts as well as 1950's pop music.
Prevailing Tides (Peyton Nichols) transports audiences into an exploration of serenity. Dancers embody the restorative qualities found and often overlooked in seemingly mundane events.
Live in concert (Reagan Crandall) features the exhilarating experience of a live rock concert inspired by Queen's song, "Somebody to Love."
Twenty-Five (Rachel Redding) is a coming-of-age piece that questions the roles women are expected to juggle in society and stereotypical expectations in the phases of life.
All Earthly Folly (Sarabeth Armstrong) aims to demonstrate the nature surrounding powerful experiences and takes a closer look at how we find release individually and collectively.
Ceaseless (Katelyn Perez) delves into the complex layers of Philip Glass's most popular concerto, Violin Concerto No. 1 Movement II.
Les funérailles du jazz (Kaylah Alexander) brings the essence of New Orleans to life on stage through a traditional funeral procession into a second-line celebration.
Despondency (Angelique M. Flores) explores the tragic story of the sixteenth-century play Doctor Faustus created by Christopher Marlow.
Lysergic Acid Diethylamide (Ve Moreno) explores what can happen if you take just too much—with a hint of surrealism, idiosyncratic movement and distinctive music.
More Than a Memory (Bernard M. Jones) explores the complexity of grief, love and the double mindedness of blame through a personal journey of loss and tribulation.
Concave (Michelle Maldonado) calls attention to anxiety and depression and demonstrates the unique connection and impact of fighting within oneself.
Wait (Kara Hammond) explores the concept of time measured by change and motion. Audiences are invited to experience time as a fourth dimension where a familiar reality is ultimately timeless.
The Dance Theater is located in the James and Nancy Gaertner Performing Arts Center at 815 17th Street. SHSU faculty/staff/students may redeem one free ticket by booking online at www.shsutickets.com. For ticket information, contact the Box Office at tickets@shsu.edu or 936-294-2339.
More events from CAM coming soon.
- END -
This page maintained by SHSU's Communications Office:
Associate Director, Communications: Emily Binetti
Telephone:936.294.4406
Communications Manager: Mikah Boyd
Telephone: 936.294.1837
Communications Writer: Campbell Atkins
Telephone: 936.294.2638
Thomason Building: Suite 102
Please send comments, corrections, news tips to Today@Sam.edu