Natural History Collections Museum Adds Ornithology Exhibit
May 7, 2021
SHSU Media Contact: Wes Hamilton
Story by: Michelle Wulfson
The Sam Houston State University Natural History Collections is spreading its wings with a new ornithology exhibit opening today.
The bird-centric exhibit was put together by SHSU's Academic Community Engagement Ornithology students, a class focused on benefiting the community through educational activities.
"The students benefit from these Academic Community Engagement classes by being able to take what they learn in class and teach other people about the topics. It benefits the community in some way, but also benefits their own learning because they get to explore what they've learned more in depth," ACE Ornithology professor Dr. Diane Neudorf said.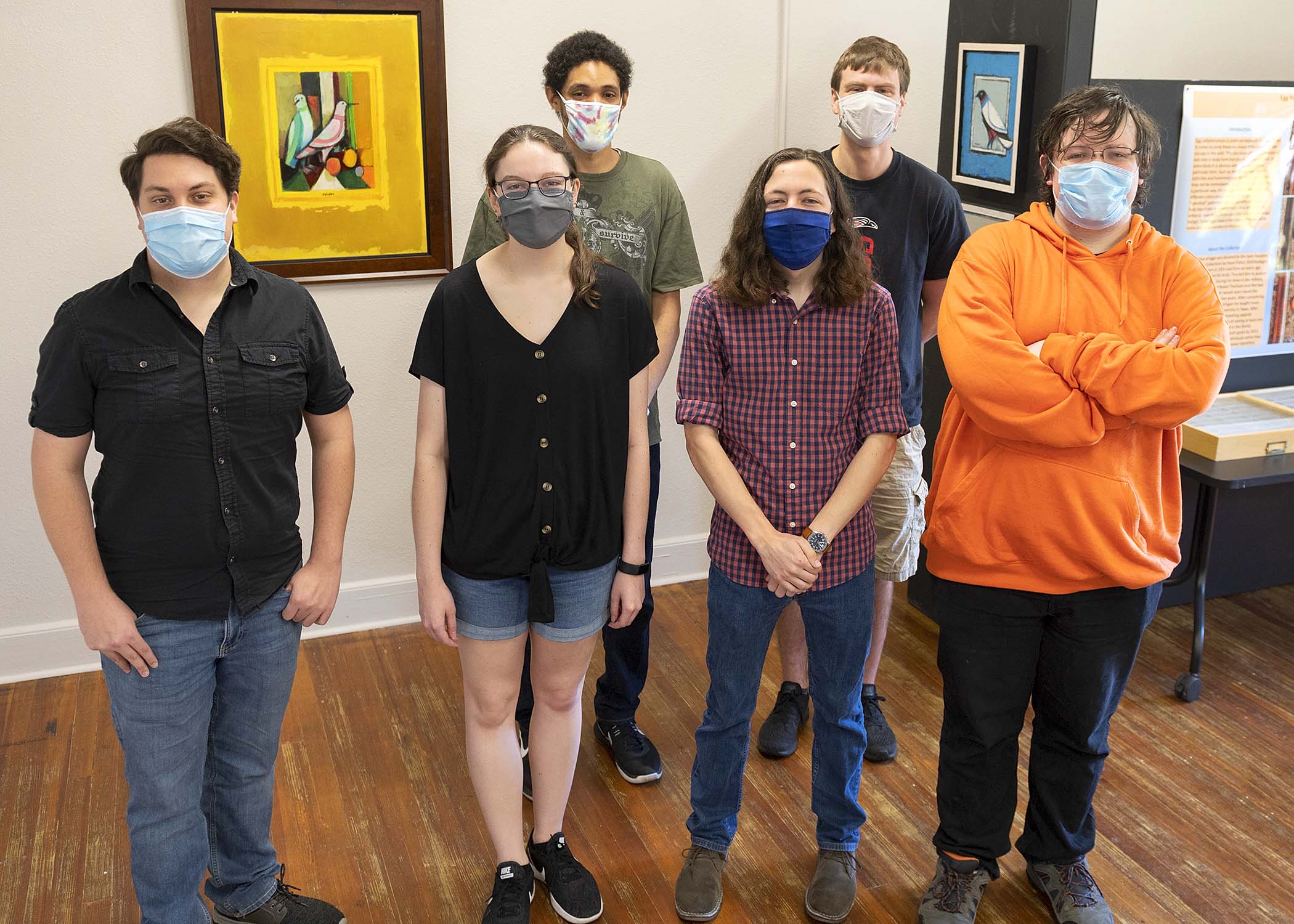 Normally, the students would develop presentations for children to learn about birds, however, because of the pandemic, the students instead created educational posters to create a small exhibit for the Sam Houston State University Natural History Collections.
The students worked in teams to cover specific topics including bird bill shape and how it relates to what they eat, identifying common bird species that can be found in the area, the connection between birds and reptiles, the endangered whooping crane and the evolution of feathers.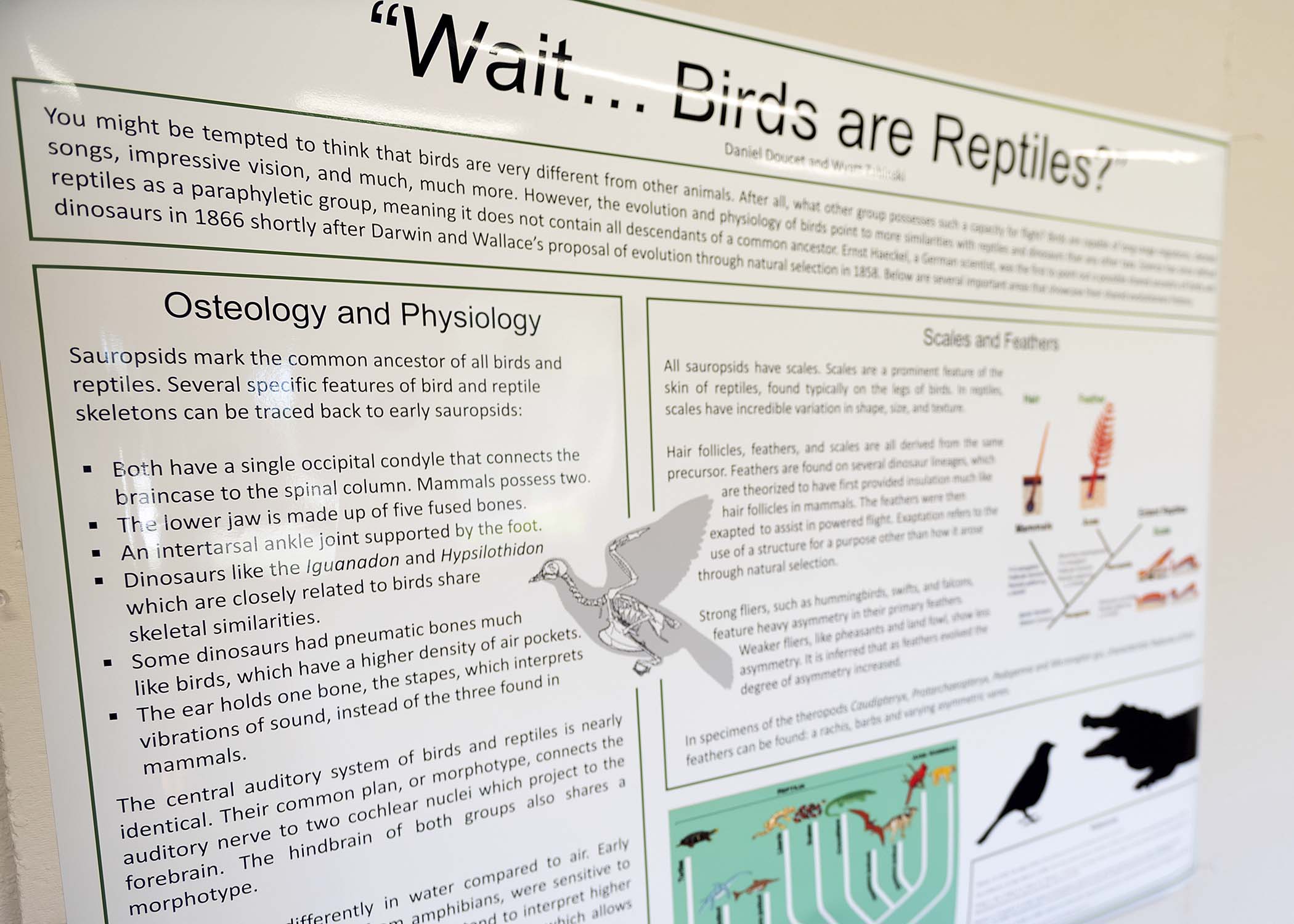 The exhibit will also feature birds from around the world, including eagles that can be found in our own back yard. A display of three preserved eagles, including a mature bald eagle, an immature bald eagle and a gold eagle that were salvage-collected by SHSU ornithologist Dr. Ralph Moldenhauer in the 1970's has been added to with informational posters.
Originating from farther away, one student opted to undertake the task of identifying a collection of immaculately preserved birds eggs. The collection was made by Laurie Fisher in 1930's Australia and was recently donated to the museum. The student and those that come after her will work to identify the eggs, telling the history of where each one came from and discussing the egg variation.
The ACE Ornithology exhibit is slated to last through the month of May. Neudorf, who also serves as the curator of the bird collection at the museum, hopes that the community gains a greater appreciation for birds, an awareness for the species in our area and their characteristics through the displays.
The Sam Houston State University Natural History Collections museum is open weekdays from 8 a.m. to 5 p.m. and is located at 710 University Avenue in Huntsville.
- END -
This page maintained by SHSU's Communications Office:
Director of Content Communications: Emily Binetti
Communications Manager: Mikah Boyd
Telephone: 936.294.1837
Communications Specialist: Campbell Atkins
Telephone: 936.294.2638
Please send comments, corrections, news tips to Today@Sam.edu