Meet SHSU's New Student Body President
Aug. 9, 2021
SHSU Media Contact: Wes Hamilton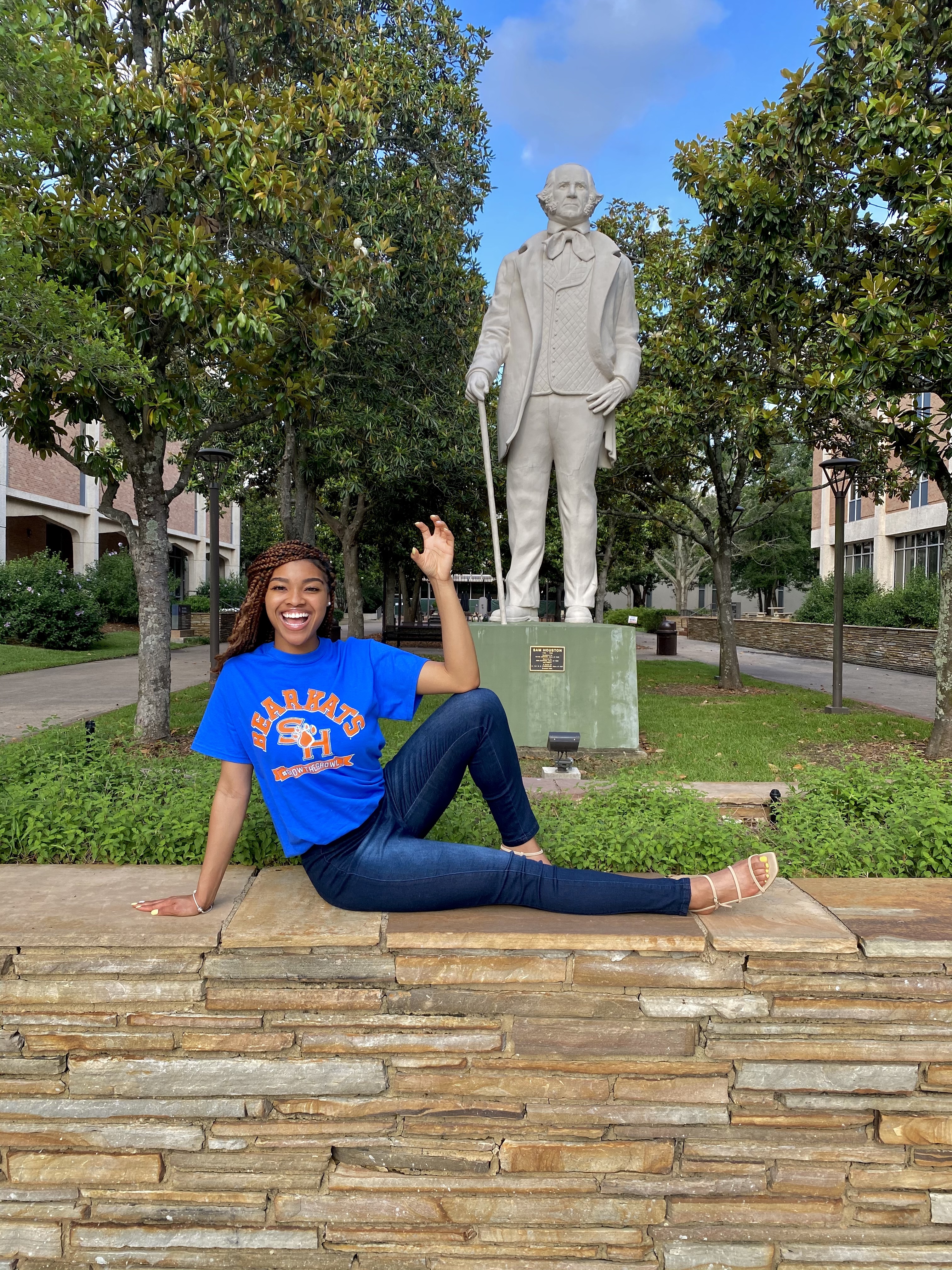 Story by Mikah Boyd
The Student Government Association (SGA) is a group of 15 students, democratically elected to serve as the official voice of the student body to the university administration, the Texas State University System Board of Regents and elected officials. The group consists of executive, legislative and judicial branches, making up a model government that serves the student body by passing legislation and working with government officials to enhance the college experience for all Sam Houston State University students. The organization serves as a model government to give students experience with leadership and service.
LaYauna Bonds was elected to be the student body president in May of 2021 and is looking forward to fostering ideas to enhance the student experience and make everyone feel heard. Bonds is a senior majoring in business administration and has been involved in student government since high school. At Sam Houston, she has served as the co-executive director for the Center for Diversity and Intercultural Affairs and is a member of Elliot T. Bowers Honors Society and the Alpha Lambda Delta Honor Society.
T@S: What got you interested in student government?
LB: I joined my freshman year in college because I was in student government in high school. I wanted to be involved, contribute ideas and see what college student government was like because I honestly thought it was only a high school thing.
T@S: How would you explain what you do as SGA president?
LB: In simple terms, I try to engage, include, and assist the student body in whatever way necessary. This includes planning fun events and supporting campus entities, meeting with the university president, deans and the several departments across campus, as well as being available for all students to voice their concern and be proactive in providing a solution.
T@S: As president, are there any changes or new legislation that you will push for?
LB: A few key focuses that we are in the process of executing are to alleviate food insecurity on campus, assist with parking issues, feminine hyenine equity (currently on campus in the LSC) as well as student organization support and transparency.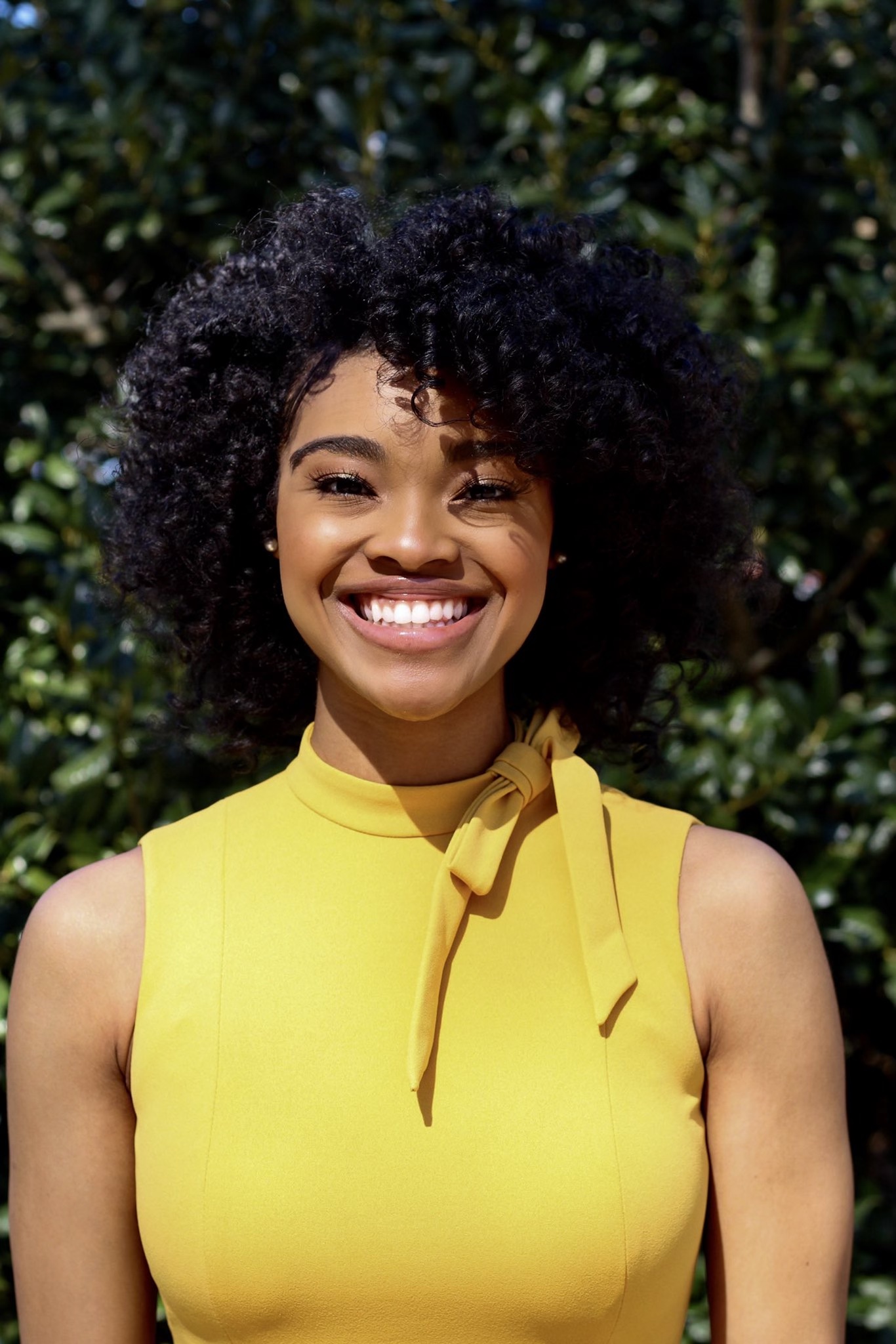 T@S: How does this legislation passed by SGA impact SHSU students?
LB: It is very important for every legislation that is passed to be based on the sole intentions of bettering the student body experience on and off campus. The student body has a direct relation to things that are in the legislations, so it is important for the students to know what their representatives are doing for them.
T@S: How does it feel to be the third consecutive female SGA president?
LB: Rewarding! It's interesting that I was there when President Lee was elected to serve in 2019, President Johnson in 2020 and now me! #Thefutureisfemale! We love to see it!
T@S: How have the challenges of the past year made you a better student government president?
LB: Each year comes with different challenges, obstacles, and opportunities. What I believe that I bring to the presidency would be transparency, inclusion, and accountability. I am open to suggestions and love getting feedback and brainstorming to discuss the issues at hand and ways to overcome them.
T@S: What advice do you have for students wanting to join SGA?
LB: Join, join, join! It's going to be so fun! If you have any questions at all, dm our Instagram page @samhouston_sga or shoot me an email at LSB023@shsu.edu, or even check out our website.
T@S: Does SGA have any activities planned to get students involved on campus again?
LB: Yes! There will be some exciting opportunities for the student body to get involved and back engaged on campus. Our first event will be the first month we get back on Aug. 30. It is the SGA Soiree and will be a great event for students to meet and enjoy being back on campus and just a nice vibe to jump start our semester.
- END -
This page maintained by SHSU's Communications Office:
Director of Content Communications: Emily Binetti
Communications Manager: Mikah Boyd
Telephone: 936.294.1837
Communications Specialist: Campbell Atkins
Telephone: 936.294.2638
Please send comments, corrections, news tips to Today@Sam.edu