Dance Spectrum And Other CAM Events
Nov. 16
SHSU Media Contact: Emily Binetti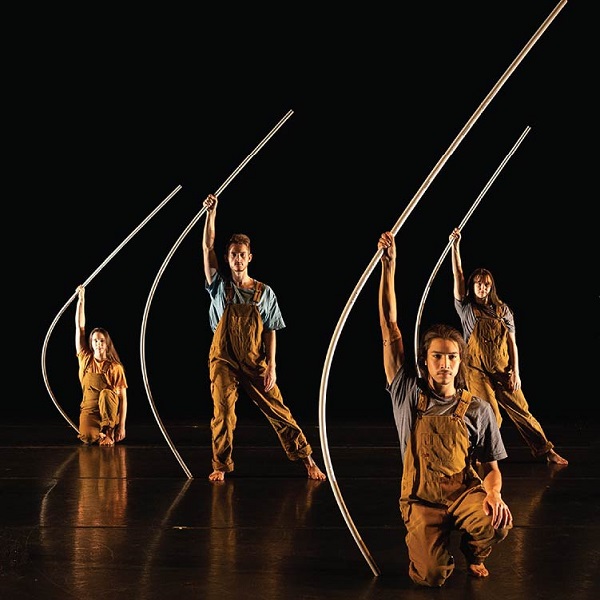 The Sam Houston State University Department of Dance presents "Dance Spectrum in Concert," an exhilarating performance of contemporary dance works performed by students and choreographed by faculty and invited guest artists, taking place Nov. 18-20.
Featured faculty include Joshua Manculich, Andy Noble and Dionne Sparkman Noble, Evelyn Toh and Adele Nickel. Additionally, the department welcomes Seattle-based dance artist and educator Alethea Alexander in collaboration with Nickel. Faculty also invited graduate student choreographers Jacob Regan, Lilly Thurman and Zihao (Jeremy) Yuan to the bill after seeing their work in the Masters of Dance concert earlier this semester.
About the dances:
"Natural Selection" by Adele Nickel and Alethea Alexander
This piece is inspired by the eusocial structures of ant colonies, where members practice altruism and cooperation. Drawing on imagery of forests, fields and nests, it defers individual "fitness" and dominance in favor of group survival and the success of the colony.
"Rhythm Study" by Andy Noble
This highly energetic dance goes into rhythmic overdrive, leaving dancers breathless and fatigued. Combining contemporary movement, tap and vocalized breathing, it showcases the physical prowess and technical range that SHSU's dancers bring to the table.
"The Watering Hole" by Dionne Sparkman Noble
A new quartet performed to a captivating score by composer Michael Wall, this tension-filled dance considers how a small band of people, like say in an office suite, might dynamically work with or against one another to accomplish tasks. It also ponders what happens when the workload becomes too overwhelming.
"To Gather" by Evelyn Toh
Inspired by how society is a specialized conglomerate of human beings, Toh explores how a group of individuals are able to come together as a whole yet maintain their distinctiveness. Beauty emerges from the diversity of movement presented by each dancer, and at the same time, even greater beauty and strength surfaces when those differences intertwine to create a whole.
"All of our hours are ours" by Jacob Regan, Lilly Thurman, and Zihao (Jeremy) Yuan
A series of three separate, self-choreographed solos combined into one flowing container, this piece allows for the gifts of each soloist to shine while also recognizing the expressive commonalities they share as artists.
"My Way" by Joshua Manculich
Closing the evening with a bang, this piece features a large, sparkling cast and a whole lot of pizazz, celebrating the endless multitude of options concerning how one might live a life. Set to the vocal stylings of Nina Simone, Manculich hopes to serve a heaping helping of soulful movement to the audience.
---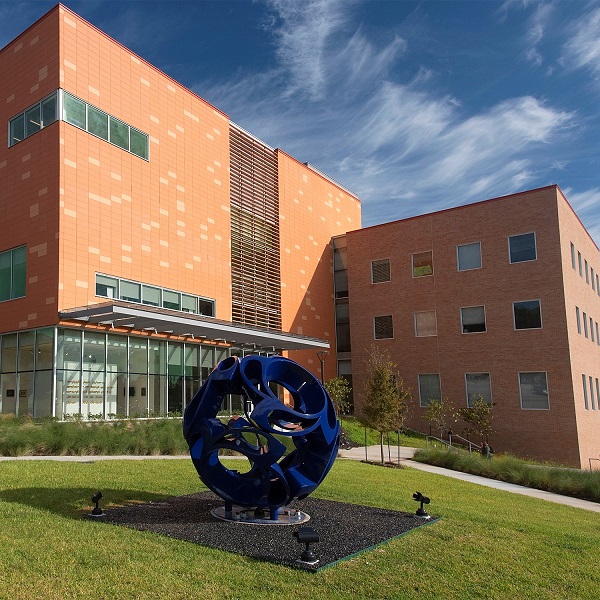 Also coming up in the College of Arts & Media
The School of Music
Symphonic Band Concert Nov. 16
Wind Ensemble Concert Nov. 18
Autumn Shades: A Symphony Orchestra Concert Nov. 22
Jazz Ensembles Concert Nov. 23
Fall All-Choirs Concert Nov. 30.
Concerts take place at 7:30 pm in the Payne Concert Hall. Tickets are available on the Box Office website.
The Department of Art
University Gallery
Martin Amorous Exhibition Oct. 18 – Nov. 20
Studio Art, Photography, and Animation Senior Exhibition – Dec. 2-11 (Reception Dec. 11 following Commencement)
Satellite Gallery
BFA Senior Exhibition Nov. 18-20 (Reception 6 pm, Nov. 18)
BFA Senior Exhibition Dec. 2-4 (Reception 6 pm, Dec. 2)
Organ Meat Exhibition Dec. 9-11
Art Gallery events are free and require no ticket reservation. For gallery locations and viewing hours, please visit the respective links.


- END -
This page maintained by SHSU's Communications Office:
Director of Content Communications: Emily Binetti
Communications Manager: Mikah Boyd
Telephone: 936.294.1837
Communications Specialist: Campbell Atkins
Telephone: 936.294.2638
Please send comments, corrections, news tips to Today@Sam.edu