Bearkats Combating Burnout
Dec. 8, 2021
SHSU Media Contact: Emily Binetti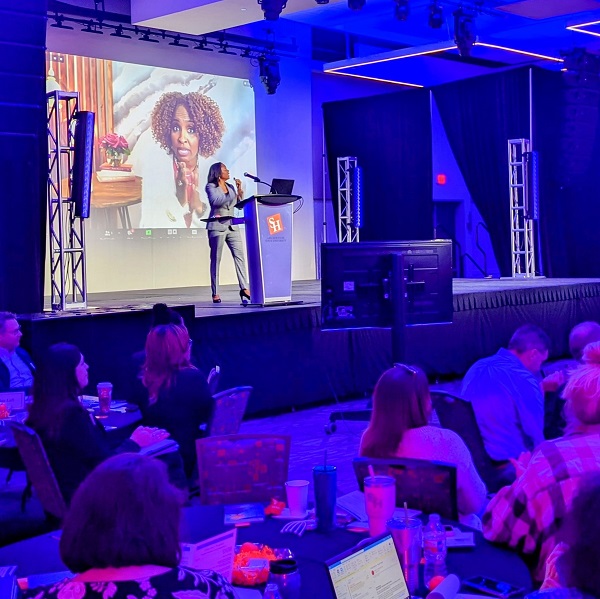 "You cannot create the life you want if the story you're telling yourself does not serve you."
Resilience expert, Anne Grady, shared these words at the inaugural 'Building a Burnout Resistant Campus Day' held on Nov. 12, where members of the Sam Houston State University campus community gained powerful life-management tools from guest speakers and discussion groups.
The theme of this year's conference was resilience—a fitting topic considering the challenges everyone has faced in recent years.
Aneika Simmons, professor of management in SHSU's College of Business Administration and a faculty administrative fellow in Academic Affairs, developed this designated campus day in accordance with her fellowship and the research she has conducted on burnout at SHSU.
"Burnout is the ongoing feeling that today's resources aren't enough to meet tomorrow's demands," Simmons said. "My goal is to help move the campus community further toward wellness and provide encouragement and resources on how to mitigate and overcome burnout."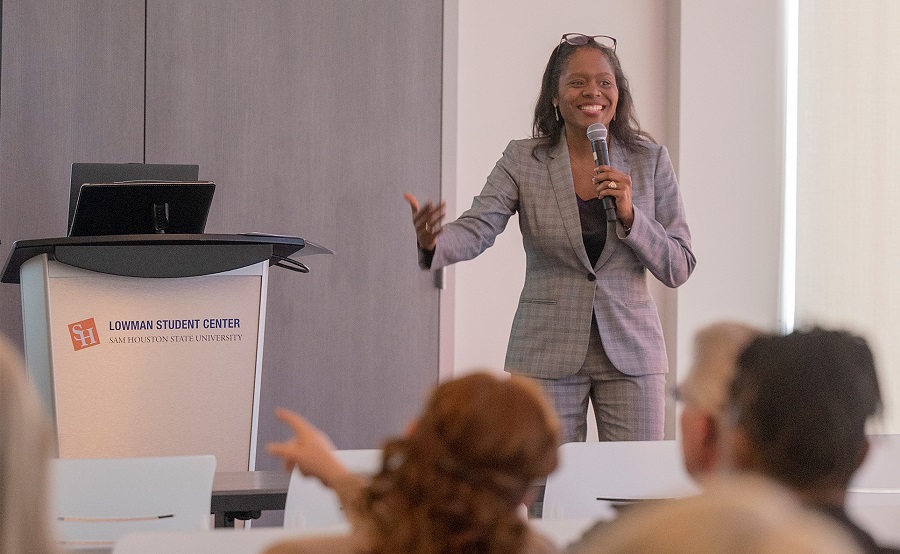 Her burnout resistance methods include cultivating healthy relationships, managing and protecting your focus and developing your physical health.
Deven Merchant, in the Department of Kinesiology, attended the event and found the experience "enlightening" in many ways.
"I went into this knowing that burnout is real and has affected many, myself included, but I now realize how I need to make a stronger effort to take care of my mental health," Merchant said. "It's extremely important in all aspects of life, not only work."
Resilience expert, Valorie Burton, also contributed to the day as the keynote speaker. She shared the power of positive emotion and its benefits, including longer and happier lives. She also stressed the importance of maintaining realistic perspectives.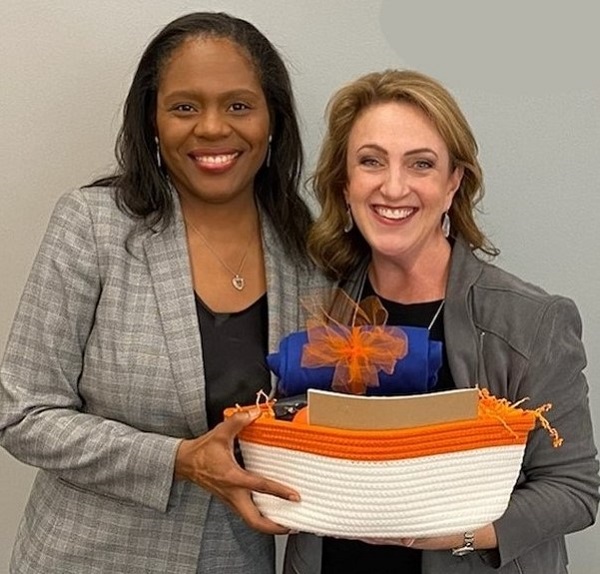 In addition to a variety of presentations from nationally acclaimed guest speakers and SHSU faculty and administrators, the day also included breakout sessions where many attendees expressed the benefit of talking about the challenges and strengths as a university.
"Members of our SHSU community are experiencing burnout, as is expected given the multitude of stressors facing students, staff, and faculty," said Emily Roper, interim dean of the College of Health Sciences. "The conference provided focused attention on the importance of self-care and building a burnout resistant community. We must start by creating psychological safety among our colleagues so that they feel safe and comfortable to share what it is that they might be experiencing and what they may need."
Resources:
Bearkats Overcoming Burnout

- END -
This page maintained by SHSU's Communications Office:
Director of Content Communications: Emily Binetti
Communications Manager: Mikah Boyd
Telephone: 936.294.1837
Communications Specialist: Campbell Atkins
Telephone: 936.294.2638
Please send comments, corrections, news tips to Today@Sam.edu