Campus Community Welcomes McCartney Johnson
July 22,2021
SHSU Media Contact: Emily Binetti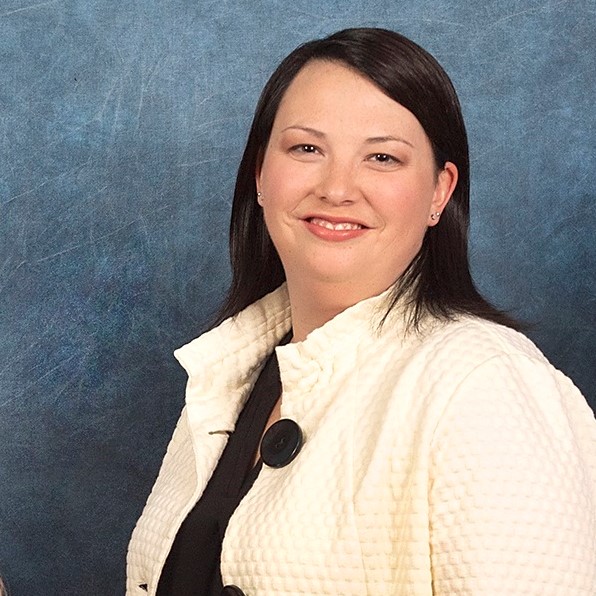 In June, the Sam Houston State University community welcomed McCartney Johnson in her new role as deputy to the president. In this position, Johnson will assist with Office of the President communications, project management, policies and procedures and Texas State University System Board relations, among other duties.
Johnson joined SHSU from Austin Peay State University in Clarksville, Tennessee, where she most recently served as director of presidential operations and secretary to the board. Her background working on a college campus, however, started much earlier.
"My mom worked in higher education in the Financial Aid office at the local university. During my high school summers and my freshmen summer of college, I worked in the back filing and helping stuff aid packets for students. I enjoyed the work, but I didn't want to stay in higher education. I wanted to pursue a career in forensic psychology," Johnson said.
While working on her undergraduate degree at APSU, she experienced life in the Academic Affairs office. As a student worker, Johnson helped with the university's accreditation process, faculty hiring documents and served as a peer mentor in the freshmen experience course.
After completing her bachelor's, Johnson applied to graduate school for forensic psychology, a highly competitive degree.
"I didn't get into a program, so I decided to stay at APSU and earn my master's in professional studies with a concentration in strategic leadership. I received a graduate assistantship and stayed working in Academic Affairs. My mentor, Dr. Brian Johnson, the assistant vice president for academic affairs, helped me see and understand higher education differently."
Continuing on her career path, Johnson took the next step and pursued a doctorate degree in education from East Tennessee State University. During that time, she worked in the finance and administration office and then the president's office at APSU, where she played a key role in the university's move from a system board to a locally governed board.
"I helped oversee the policy changes and organized how the university transitioned from Board of Regents policies to their own. I also worked with the APSU Board of Trustees in completing a successful presidential search."
The chance to move to Texas and join the ranks of Sam Houston State was an opportunity Johnson was enthusiastic to accept.
"I was excited. Having vacationed several times in Texas, I knew I liked it here already. My husband and I were thrilled with the idea of living in a smaller town, but still close to big cities," she said. "When I first visited campus, I found it so beautiful. I also liked how it felt like a small community, even with 20,000 plus students. Everyone was very friendly and inviting."
Settled in Huntsville, and in her new role as deputy to SHSU President Alisa White, Johnson works to ensure efficient and effective operations and to support projects, relations and services of the Office of the President. She also serves as a contributing member of the President's Cabinet.
Now, a little over a month after joining the Bearkat community, Johnson's world has been busy as she continues to meet new people, learn more about the university and prepare for a new academic year.
"Everyone has been so welcoming here. It really feels like a family, and that is one thing that drew me to SHSU. All of the staff in our office have made my transition here seamless, and I appreciate their help and patience," she said. "I'm ready to see the students on campus this fall and experience more of the excitement. I'm looking forward to attending campus events, like performances and concerts. My husband and I also love sports, so we can't wait to be in the stands rooting for the Bearkats."
- END -
This page maintained by SHSU's Communications Office:
Director of Content Communications: Emily Binetti
Communications Manager: Mikah Boyd
Telephone: 936.294.1837
Communications Specialist: Campbell Atkins
Telephone: 936.294.2638
Please send comments, corrections, news tips to Today@Sam.edu