ACE Class Project Results In Powerful Benefits
Nov. 15, 2021
SHSU Media Contact: Emily Binetti
By Sarah Burchett
Academic Community Engagement (ACE) courses at Sam Houston State University take on many forms depending on the college, department, and even the course itself. ACE courses encourage students to use the skills learned in the classroom to collaborate with and assist community partners. Some professors have their students complete an ACE project for multiple community partners, while others have students work to produce a deliverable to a single partner.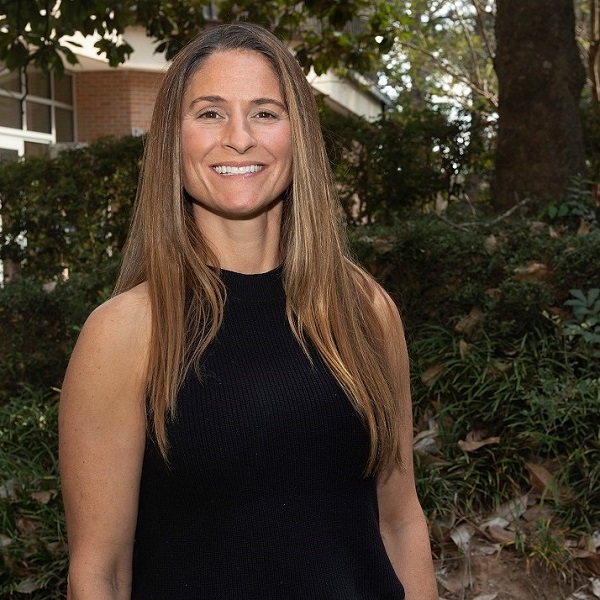 For Carrie Belsito, associate professor of Human Resources the latter method has proven to be the most beneficial for both her students and community partners. She has also found that her course has maximum impact when fully in-person; however, due to COVID-19, she discovered that it can be adapted to a hybrid format as well.
During fall of 2020, her newly hybrid model human resources class partnered with Waste Management. Laura Granger, senior director of HR with Waste Management, was looking for ways to solve the company's challenge of retaining employees. Belsito's students worked as "mini consultants" in 7-12 groups to propose ideas, solutions, tools and techniques that could help to mitigate turnover at different levels within the organization.
"The students got very creative with how they thought about motivational processes, how these people worked and what might encourage them," Belsito said. "It was interesting how they came at it from such a different perspective than our corporate partner. They also came up with an array of ideas, because I do not have just HR students; I get a lot of health admin majors. I even get design and music majors. So these work teams are made up of many different ideas and incredibly neat concepts."
The results of their semester-long work with Waste Management gave Granger many new and forward-thinking solutions to their company's turnover challenges.
Belsito emphasized the importance of building relationships, networks and personal connections with almost all her community partners. While her class may cease formally working with the selected partner at the conclusion of the semester, Belsito does not lose contact with her partners, and she hopes some of her students remain connected as well.
"I talk to former community partners all the time. Some come to our career fair, others will come to speak to the Society for Human Resource Management student chapter, of which I am the advisor, or I will have them in as guest speakers. Some partners are very large - national, and international organizations, and students can get great internships and jobs out of these things. That's my goal for them – to have that personal connection. My students have told me that they enjoy the fact that this course has been mutually beneficial for them and the community partner."
One thing that sets Sam Houston State apart from other institutions of higher education, according to Belsito, is that professors are encouraged to offer their courses as Academic Community Engagement (ACE) courses.
"The university's motto of service was really emphasized, even in my interview process. Many people are proud of ACE. They mention it often and now I try to nudge people into it. For professors, if you're already doing activities like that, think about how you can use it to ACE your course. I also love that you can remind students that this is a critical part of SHSU's culture and identity, so be proud that you're in a course that offers you the ability to do something special and different. For me, when we do these projects, I really want our students to shine because it sets them apart."
Belsito believes "ACEing" her course makes it a powerful experience for students, and it lets organizations corporations, and businesses know about SHSU students.
"It is something transformative – allowing students to hone those professional skills and stand out. Especially for those who don't get internships before graduating, this course provides a talking point where they can say that they have worked with a real company to help affect change."
If you are a professor interested in learning more about ACEing your course, please reach out to the Center for Community Engagement at cce@shsu.edu, or by calling 936.294.4559.
- END -
This page maintained by SHSU's Communications Office:
Director of Content Communications: Emily Binetti
Communications Manager: Mikah Boyd
Telephone: 936.294.1837
Communications Specialist: Campbell Atkins
Telephone: 936.294.2638
Please send comments, corrections, news tips to Today@Sam.edu