Tips To Stay Active
May 5, 2020
SHSU Media Contact: Melissa Fadler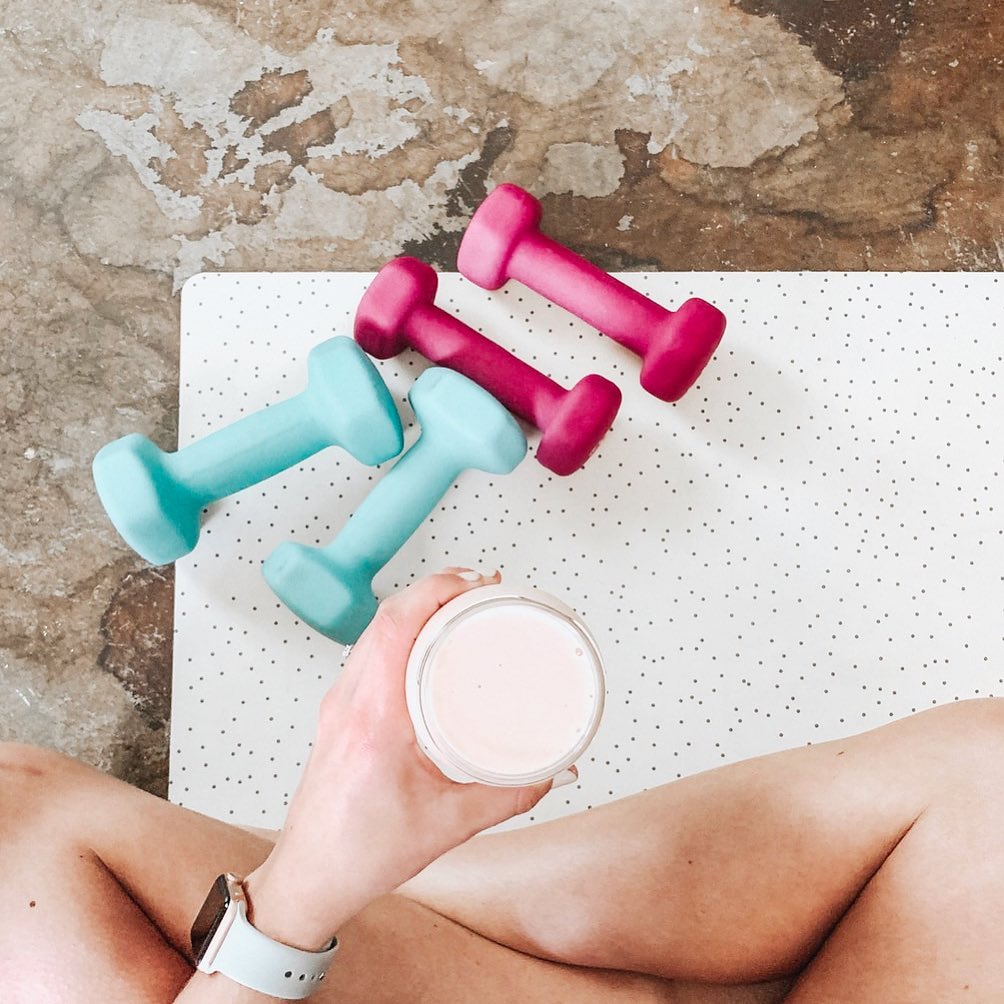 Staying active while social distancing may look and feel differently from your normal workout routine. Your trip to the gym isn't happening and your group exercise class isn't the same as it used to be. All of these changes can cause you to feel unmotivated, stressed, and tired. Although this is understandable, skipping out on your daily movement or exercise can have a negative effect on your health and wellbeing.
Exercise is always important. Many of us are at home, taking classes or completing assignments online, and sitting for a majority of the day. Whether you are continuing your exercise routine or starting just starting one, the most important thing is that you are moving. Elevating your heart rate through exercise, focusing on flexibility, performing body weight exercises, or working on your core will not just make you healthier, but has many additional benefits. Moving more reduces stress, increases energy levels and alleviates the pain or stiffness that may be occurring from sitting at home.
---
Scott Berkowitz, the Assistant Director of Fitness for SHSU Rec Sports provides these tips to stay motivated and active:
Health is the priority
Being healthy and active takes discipline. We are constantly planning, studying, working, on the move, you name it, but we have made or are forced to make time for these things. I encourage you to "find your why," to exercise. Your why could be yourself, your family, the ability to do something you love, or simply wanting to feel good.
Find the right fit
Spend some time thinking about the physical activities you enjoy doing. Do you enjoy walks or high intensity workouts? Figuring out what you enjoy is one of the first steps of your fitness journey. If you hate running, don't run! The important thing is to get moving!
Develop a routine
You are busy, we get it. Start off by setting aside a few minutes here and there and continuing to build on that time until you can perform 30-60 minutes of activity each day. Starting small is still starting somewhere. The biggest piece of advice is to make exercise an appointment on your calendar, set an alarm, and make that time of your day a priority.
Set small, realistic goals
Making small, realistic goals will help improve your relationship with exercise. If you are at the start of your journey, this is not the time to overexert yourself – but it is a great time to start somewhere. Listen to your body and go at a pace that is challenging but doable. Whether you have exercised for years or if this is your first workout program, having confidence will help you achieve your goals. Start off small, listen to your body, and celebrate your goals as you reach them.
Improve your mental and physical wellness
No one is used to being home as much as we are right now. You are moving, walking, and probably exercising less. Try to improve your mental and physical wellness by being active! Rec Sports offers a lot of great programs at recsports.shsu.edu to help you get active and maybe even find something new to enjoy!
---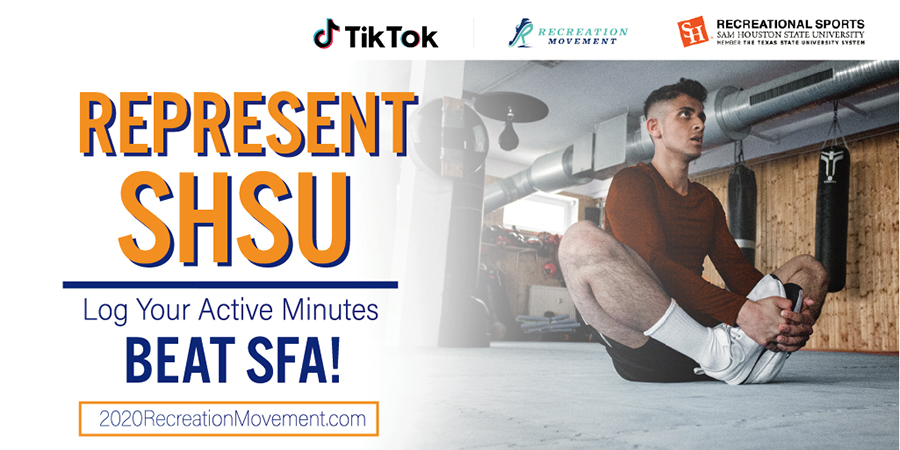 ---
You can visit recsports.shsu.edu for a list of our virtual fitness resources including On-Demand classes. Click on the 2020 Recreation Movement for access to over 80 live fitness classes per day or access any of their prerecorded classes in the archives. Log any activity to represent SHSU and help us compete with over 70 colleges and universities. Follow SHSURecSports on Instagram, Facebook, Twitter, and TikTok for activity challenges, self-care tips, outdoor recreation, and more.
- END -
This page maintained by SHSU's Communications Office:
Director of Content Communications: Emily Binetti
Communications Manager: Mikah Boyd
Telephone: 936.294.1837
Communications Specialist: Campbell Atkins
Telephone: 936.294.2638
Please send comments, corrections, news tips to Today@Sam.edu