Governor Abbott Announces School Safety Research Survey Administered By SHSU
March. 4, 2020
SHSU Media Contact: Wes Hamilton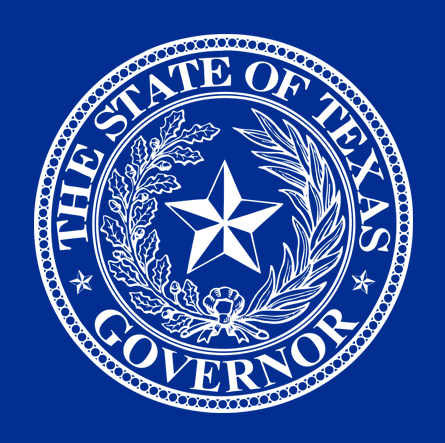 Governor Greg Abbott recently announced the launch of the School Safety and Victims' Services Research Survey for educators across the state of Texas. This survey, administered by Sam Houston State University (SHSU) and the Texas School Safety Center at Texas State University (TSSC), will glean information on school preparedness during, before, and after crises such as active shooter situations or natural disasters.
The survey was sent to more than 500,000 educators across the state and takes approximately 20 minutes to complete. The results will inform a statewide needs assessment being conducted by SHSU and TSCC—the largest needs assessment on school safety in the state's history. This assessment will inform policy makers of ways in which the State of Texas can further support educators' needs regarding safety, mental health, and violence in schools.
Funding for the survey has been provided by the Office of the Governor's Public Safety Office, and is part of the continued implementation of Governor Abbott's School and Firearm Safety Action Plan released in May 2018.
"The State of Texas remains committed to ensuring our educators and campuses have the support they need to address safety, mental health, and threats of violence in our schools," said Governor Abbott. "This survey is a vital part of that commitment, and I encourage all potential respondents to participate. This will assist in our continued work to secure our schools and proactively address mental health among our students. I am grateful to Sam Houston State University and the Texas School Safety Center for their leadership on this important initiative. Together, we will ensure the safety and security of our students and teachers."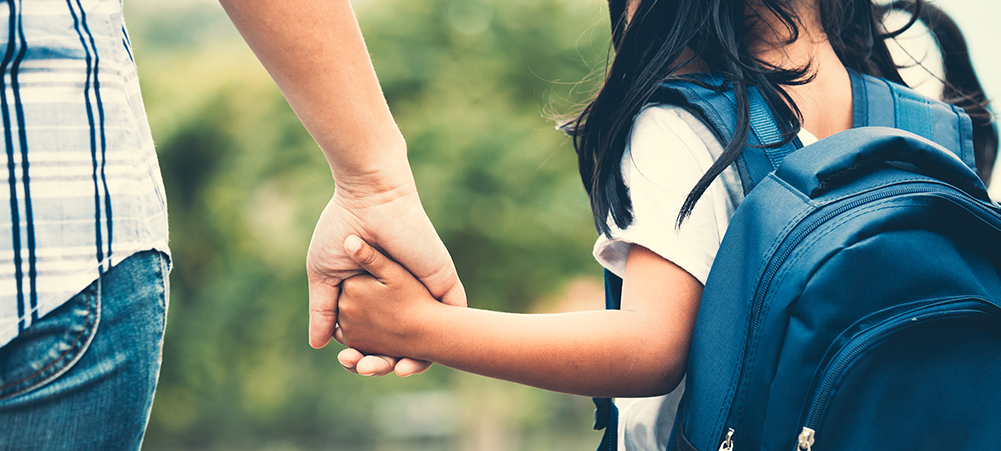 SHSU Professors Matthew Fuller of the College of Education and Jason Ingram of the College of Criminal Justice are working together under the newly formed Center for Assessment, Research, and Educational Safety (C.A.R.E.S.) and the Texas School Safety Center to understand what educators, from kindergarten through higher education, feel needs to be done to address ongoing safety issues for Texas students.
"We are asking meaningful questions in order to get authentic results," Fuller said. "We need to know the best ways to serve communities and help with statewide services. These emergencies are the worst kind of situation to deal with, but we want to make sure communities can bounce back faster and not go through anything alone."
The survey represents a crucial data collection effort as the largest needs assessment on the topic of school safety in the state's history. The project will facilitate important discussions about school safety for years to come.
"We expect real decisions to be made from the results of this statewide report," Fuller said. "That is why we need to hear from the research participants to know exactly what educators who face these situations every day have to say."
---
This research is being called "the tip of the spear in responding to school safety concerns" by Texas legislators, as these results could impact policy for legislation and budget for school safety in the future.
---
"Texas has been proactive in implementing comprehensive legislation that intentionally addresses all aspects of school safety – from prevention to recovery," said Kathy Martinez-Prather, director of the Texas School Safety Center. "Findings yielded from this study are intended to help state leaders make data-driven decisions that will continue to enhance the safety and security posture of Texas schools."
Educators invited to participate in the study included K-12 superintendents, principals, counselors, teachers, higher education presidents, deans of students, professors and police officers.
"The amount of people being contacted for this research shows the importance that the state is putting on the issue. It shows that they are working proactively and not afraid to invest time and resources into finding solutions," Ingram said. "From our perspective at SHSU, working across multiple disciplines and departments made sense because it is a multi-faceted problem the state is facing. It shows that our university is supportive of innovative research as well."
Ensuring this newly collected data does not go to waste, Stacie Szaal, project manager for C.A.R.E.S., said they are prepared to do what it takes to best utilize findings from the study and improve school safety.
"The more information we have, the better we will be able to serve students," Szaal said. "I am willing to go through hundreds of thousands of answers and put this research data together, if at the end of the day that means we are going to make students safer."
SHSU will present the report to the Governor's Office and other state agencies this fall. Statewide webinars will also be hosted to disseminate results.
/today@sam/images2/2020/CARES Review Coronavirus (1).pdf
- END -
This page maintained by SHSU's Communications Office:
Director of Content Communications: Emily Binetti
Communications Manager: Mikah Boyd
Telephone: 936.294.1837
Communications Specialist: Campbell Atkins
Telephone: 936.294.2638
Please send comments, corrections, news tips to Today@Sam.edu