Visitor Services: Revisiting Recruitment
June 1, 2020
SHSU Media Contact: Emily Binetti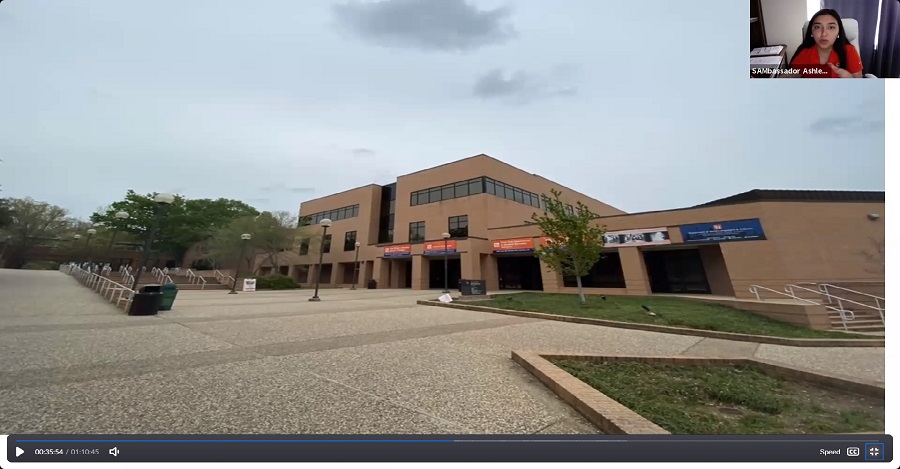 While faculty and staff at Sam Houston State University continue to develop new and innovative ways to safely live, learn and work within a campus setting, the unique Bearkat experience has endured. Like most universities, closed campuses have made it challenging during a prime season for high school seniors deciding where they will spend the next four years.
Through SHSU's Visitor Center, hundreds of prospective students and their families are hosted each summer on campus, experiencing first-hand the numerous attractive qualities that make Sam Houston State a top choice. How can those features be successfully conveyed remotely in true Bearkat spirit? That is the big question that the Visitor Services team has confronted, under the guidance of Director Courtney Chastine.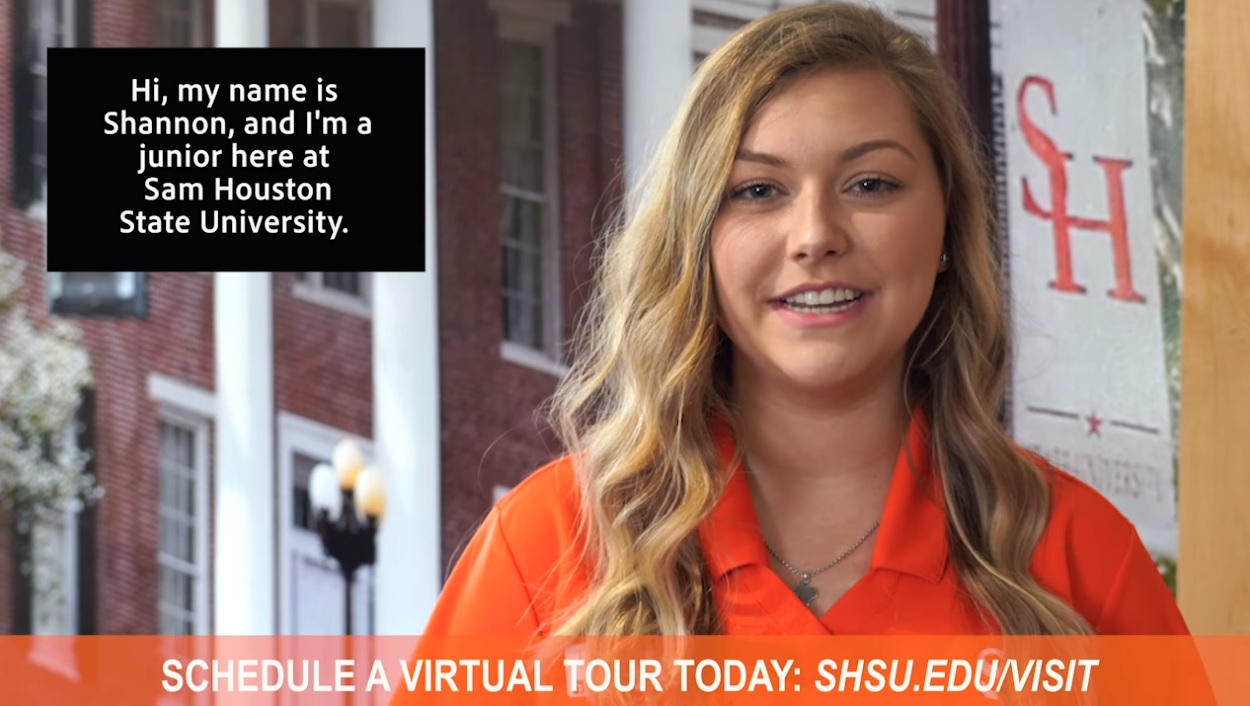 "Unfortunately we're unable to be on campus for tours, but our Sambassadors use live Zoom meetings to show our guests around," Chastine said. "They personalize it based on the prospective students' majors or areas of interest. They also answer questions live and make sure to get to know the tour guests. We focus on making the same personal connections we would make on campus."
Utilizing 360-degree panoramic web images of campus, student tour guides (known as Sambassadors) lead visitors through the campus virtually, highlighting campus life through a digital lens.
Like SHSU's new flexible teaching models and different ways of delivering services to students, how the university recruits students in the new normal has required swift planning and innovation.
"Our Sambassadors had to quickly dive into training to learn how to accommodate our virtual plan," Chastine said. "The Monday after spring break, we hosted our first virtual tour that afternoon. Since then, our team has been training all of our students and continually improving the process."
Hosted each weekday at noon – including specific tours for transfer students and Spanish language guests – Sambassadors still aim to maintain the Bearkat hospitality that has always been at the heart of connecting with potential students.
"Our goal when we had to move everything online was to offer the same services we provide in person to prevent any lapse. We even started sending packages to our tour attendees afterwards so they receive the same handouts they would get in our office," Chastine said.
The accommodations Visitor Services staff developed while adapting to an ongoing level of uncertainty represent one of the many ways Sam Houston State is creating environments that remain safe while encouraging interaction and engagement.
Individuals interested in more information can speak live, face-to-face with a Sambassador at the VIRTUAL FRONT DESK . The service is available Monday - Friday, 8am - 5pm.
- END -
This page maintained by SHSU's Communications Office:
Director of Content Communications: Emily Binetti
Communications Manager: Mikah Boyd
Telephone: 936.294.1837
Communications Specialist: Campbell Atkins
Telephone: 936.294.2638
Please send comments, corrections, news tips to Today@Sam.edu