Enjoying Picnics, Safely
Oct. 6, 2020
SHSU Media Contact: Emily Binetti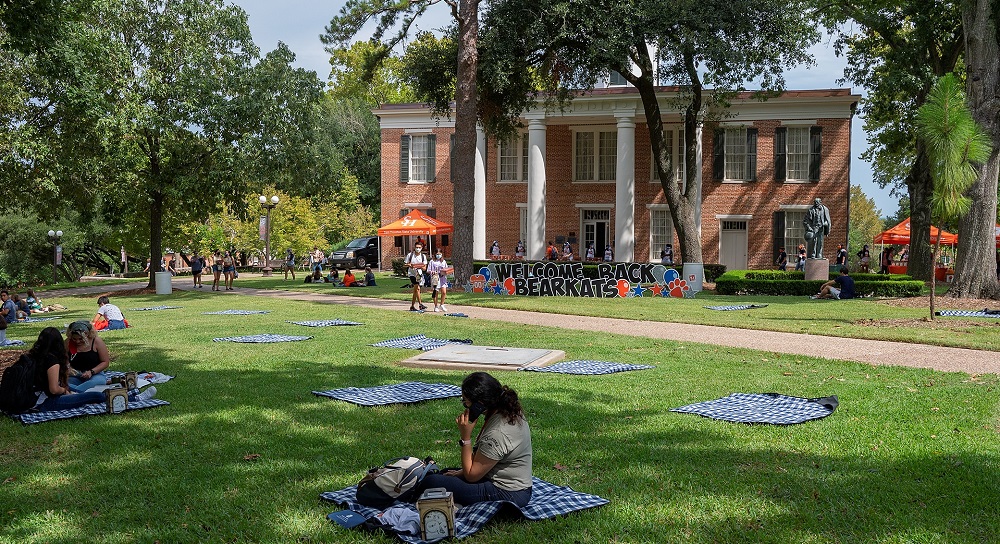 Being outside is good for your physical and mental well-being. So, don't hesitate to get out there and enjoy a beautiful day. Just make sure you're doing it safely. Before leaving home, you should check the websites of local outdoor destinations, such as state parks, to find out which ones are open and what their new visitor guidelines are.
Is it safe to include friends and family in a picnic during COVID-19?
It is safer to keep the gathering small, especially if you're including guests from outside your household. Be sure to make informed decisions about who you are engaging with. For example, sticking with a "pandemic pod," a group of less than 10 that limit social interactions to one another, is a great way to be cautious when socializing.
Is it safe to be outside during the pandemic?
The short answer: yes. An outdoor picnic is a relatively low-risk activity. According to infectious disease experts, social activities are safer if they are held outdoors. So, enjoy that beautiful fall weather and get outside. Plus, research shows being outside can provide an emotional boost and help you feel less tense, stressed or depressed.
Remember, it is still important to wear facemasks (when not eating) and practice physical distancing. Spacing chairs, dining areas or picnic blankets further apart can help encourage safer distancing.
What foods are safe for a picnic during the pandemic?
If you're meeting up with anyone outside of your household, plan ahead to avoid sharing food, drinks, utensils, chairs, and other picnic gear.
Try individual bags or packets of food, prepared in advance with washed hands, that requires minimal assembly or handling. Single-serving options can be safer and easier to deal with. Avoid large amounts of food in one container, such as a communal salad, bowls of dip or a whole cake. You can also opt for pre-packaged meals-to-go from your favorite restaurant or market.
Single serving packets of condiments are preferable to bottles that are passed from person to person. Don't borrow, use or handle items, silverware, etc. from other groups.
What else should I bring?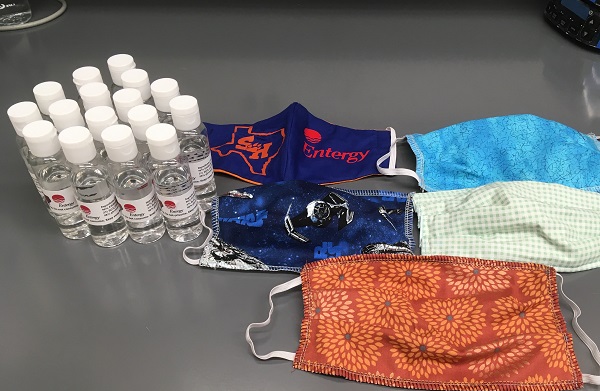 Facemasks
Hand sanitizer
Individual bottles of water
A large blanket or tablecloth
Sun protection
Paper plates and napkins
Disposable knives, forks and spoons
Trash bags
Where should I go?
If you're going to a public place such as a park, make sure there's enough room for you and your small group (pod) to set up and maintain proper distance from other people. In popular public places, also consider going at an off-time to avoid crowds.
Here are some local locations to consider: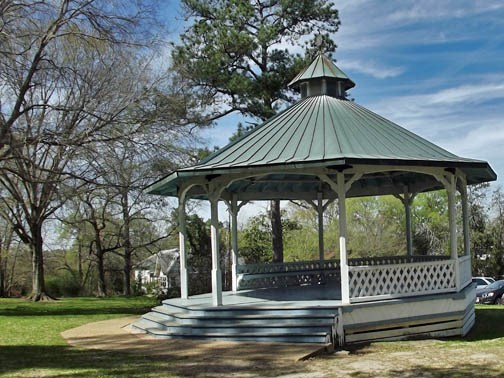 - END -
This page maintained by SHSU's Communications Office:
Associate Director, Communications: Emily Binetti
Telephone:936.294.4406
Communications Manager: Vacant
Telephone: 936.294.1837
Communications Writer: Campbell Atkins
Telephone: 936.294.2638
Thomason Building: Suite 102
Please send comments, corrections, news tips to Today@Sam.edu