Onward Bound, Bearkats

SHSU Media Contact: Hannah Haney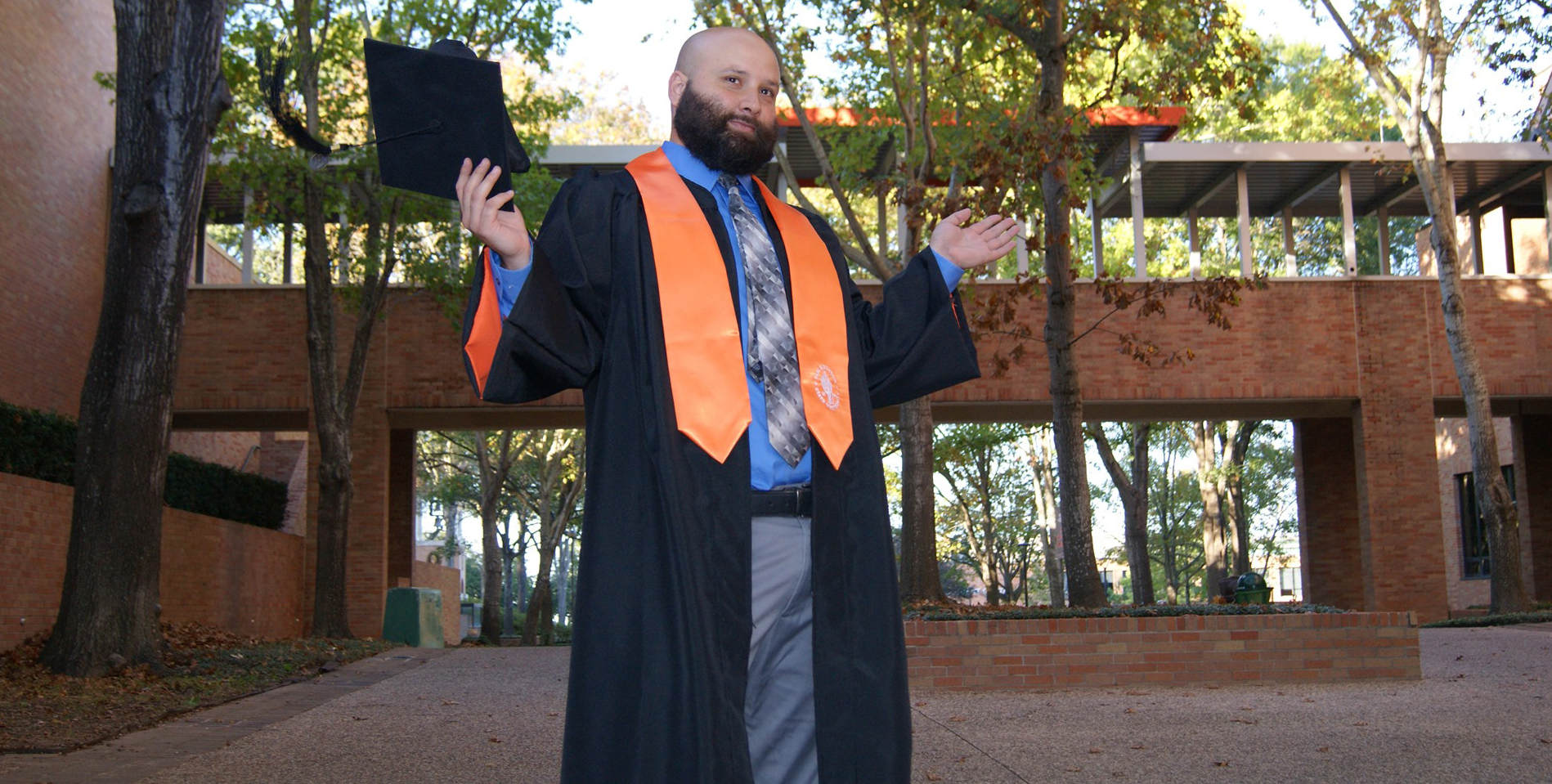 For many of today's students, the road to graduation is filled with speed bumps and detours. This year, a global pandemic forced many of us to press pause on our progress, while the class of 2020 persevered and finished strong.
All across campus there are many examples of students who continued to demonstrate their resiliency day after day. Students like U.S. Navy veteran, Sean Reyling, who on Dec. 19 will earn his bachelor's degree in Physics from Sam Houston State University after a seven-year journey.
As commencement approaches, Reyling reflected on his road to graduation with Today@Sam.
---
Five years of active-duty service in the U.S. Navy made veteran Sean Reyling a different kind of college student. Upon entering a college classroom for the first time in 2014, his hopes were high. He was newly married, living in San Diego near the beach, and finally free of the rigorous demands of military life. College would be a breeze – or so he thought.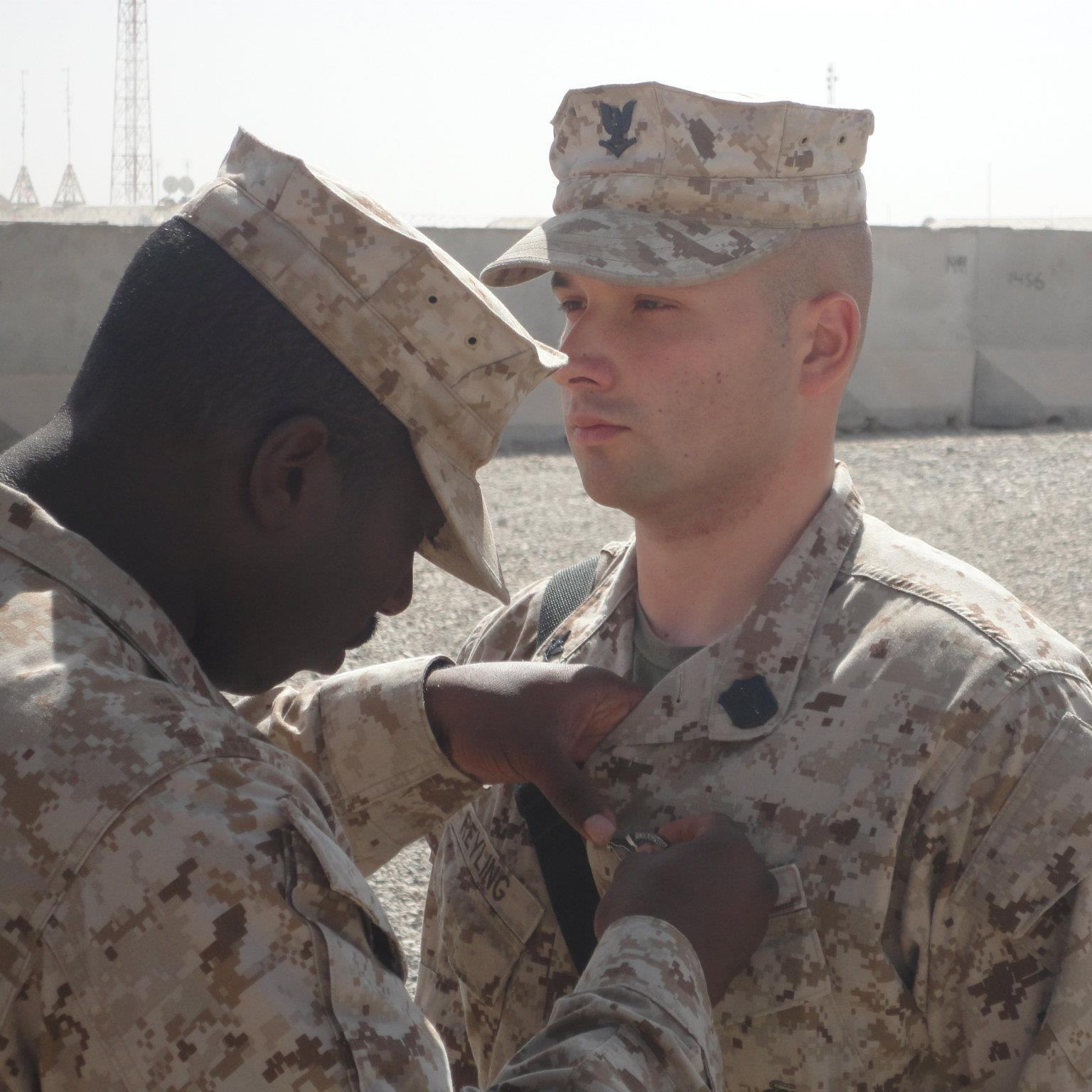 Success did not come easily for Reyling. Civilian life left him feeling isolated and alone. He struggled to quiet his mind and he soon felt his mental health deteriorating.
"For some reason memories and trauma that had happened to me overseas resurfaced with amplified intensity. I would have intense, painful dreams about the past and I had no idea why," Reyling said. "I didn't want to talk about it, I just wanted it to go away. I fell into a deep depression. I couldn't believe I was 26 years old and I was afraid to be around crowds or sit in class. I couldn't believe what was happening to me."
After starting therapy and switching majors, his condition began to improve, and his semester was running smoothly. Over spring break, traveling with his wife and brother to celebrate his upcoming birthday he received shocking news. Reyling received a call from his uncle, announcing that his father had committed suicide.
"Following his death, my wife and I really gained a lot of perspective. We realized you never know when your time will come so we decided to move back to Texas to be close to family (we are both originally from Texas). So here I was, living in this side of Texas for the first time, working through my father's death. These two major life events really caused me to rethink everything. It made me want to be close to my family again and it made me want to have no regrets when my time comes," Reyling said.
Through this time of reflection, the Navy vet decided to also tackle one of his greatest academic dreams and fears.
"I decided I was not done with physics. In fact, I decided I was going to run headfirst in to physics or I would regret it for the rest of my life. I decided to change my major again. This decision is what led me to cross paths with the amazing department of physics at SHSU."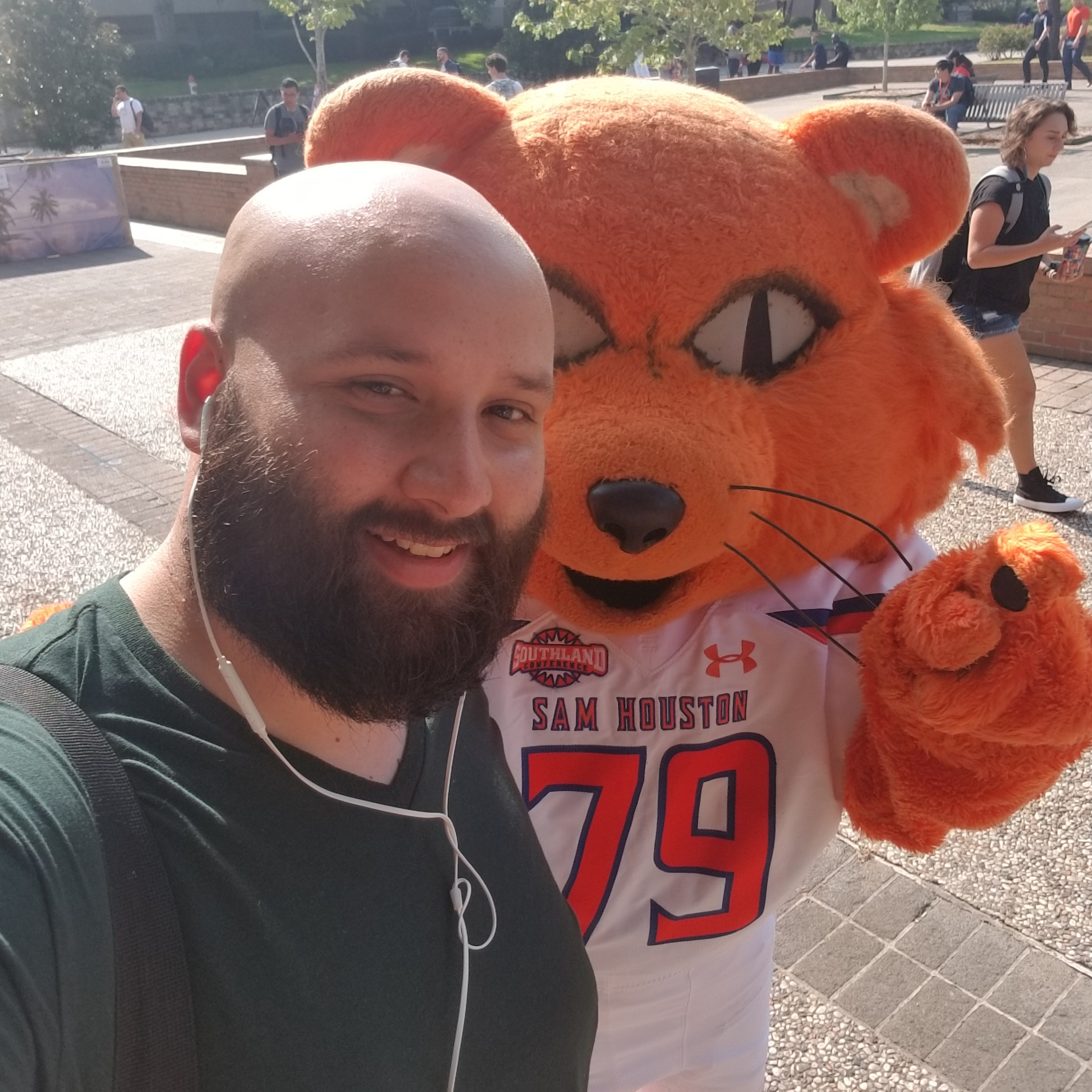 In this new environment at SHSU, Reyling began to thrive. He finally had faculty that cared about his individual achievement and he credits his physics professors for taking the time to work with him during his most challenging moments, including a divorce and a car accident that left him injured and without a vehicle right before his final semester.
"I really want to emphasize how instrumental SHSU has been to my health and success. It has been a place that has kept me on track and given me goals. Every one of my professors at one point or another during all of these issues have helped me, either by being flexible or working with me to get my work done," Reyling said. "As I sit here now, just a few days away from graduation, I thank God that I decided to come to Sam Houston State University."
According to Reyling, he felt the call to share his struggles with others and reflect on all of the different times he wanted to quit but was lifted up by the kindness and compassion of the SHSU community.
"To anyone struggling, I say - keep moving! Keep fighting! You can do it! My time at SHSU has been a time of learning. A time of growing. A time of friendship and a time of healing," Reyling said. "I came here broken and tired, and I am leaving healed and full of hope, ready to tackle what's next. Thank you again to all who have helped me along the way."
- END -
This page maintained by SHSU's Communications Office:
Director of Content Communications: Emily Binetti
Communications Manager: Mikah Boyd
Telephone: 936.294.1837
Communications Specialist: Campbell Atkins
Telephone: 936.294.2638
Please send comments, corrections, news tips to Today@Sam.edu