The Reflective Act Of Giving
Nov. 12, 2020
SHSU Media Contact: Emily Binetti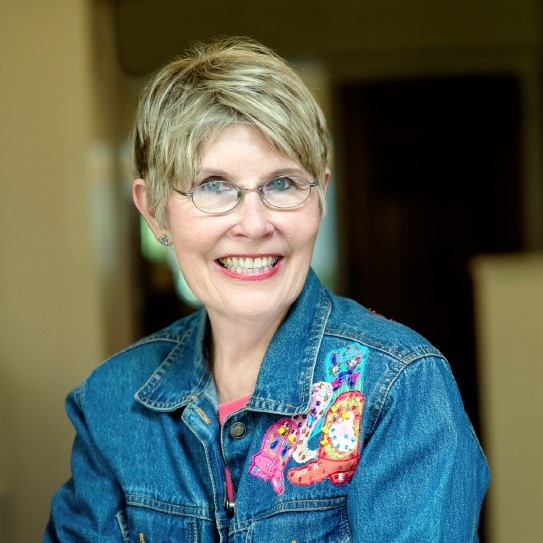 There are many reasons why people choose to give to Sam Houston State University. For alumna Glenda Grant Goehrs, the opportunity to honor the past while also supporting the future has inspired her continued connection to her alma mater.
After receiving a scholarship that made it possible for her to afford college, Goehrs earned a bachelor's in Journalism from SHSU in 1960. A strong background in journalism, reporting and writing led the alumna to a successful marketing career, including serving as vice-president of environmental affairs at GSD&M, an internationally known advertising agency in Austin. She believes her education set the foundation for a life-long appreciation of learning.
"It gave me confidence in my own ability. My education opened many doors that would not have been open to me without my degree. It qualified me for executive positions I might not have held otherwise," she said.
Honoring her past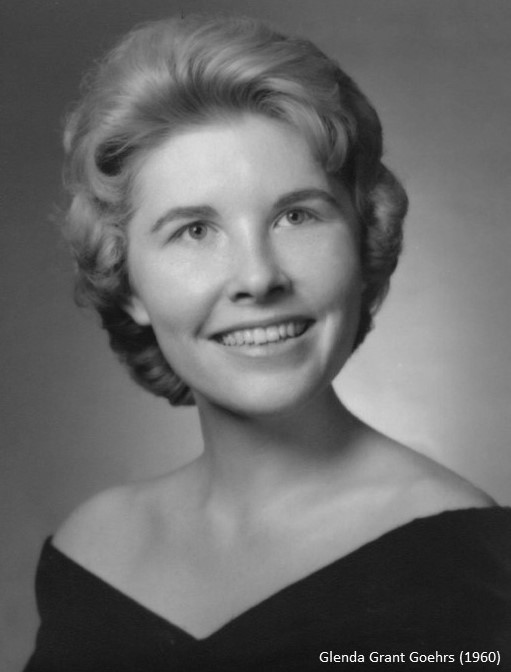 During her years at SHSU, one particular professor made a lasting impression on Goehrs — Ferol Robinson, head of the journalism department at that time.
"He literally changed my life. Dr. R. was the professor who might have stepped out of a Jimmy Stewart movie. Gentle. Kind. Great sense of humor," she said. "I thought I was his favorite, but I realized later that he had a knack for making each of us feel like his favorite. He deeply cared and went to bat for us when we needed a helping hand. He didn't have office hours, but his door was always open. He had a way of recognizing a special talent in each student and helping develop that talent."
Through the experience, Goehrs made the commitment to honor the professor that meant so much to her by supporting the Ferol Robinson Scholarship Endowment. The financial opportunity provides support to Mass Communication students who demonstrate potential in the field of journalism.
Supporting future doctors
Goehrs' late husband, Dr. Homer R. Goehrs, was a rheumatologist who came out of retirement in 1990 to serve as executive director of the Texas State Board of Medical Examiners.
"He was deeply concerned about the lack of qualified physicians in under-served areas of Texas. He felt that doctors of osteopathic medicine could play a vital role in providing service to these areas," she said.
When Goehrs learned of the SHSU College of Osteopathic Medicine mission to address the physician workforce shortage in Texas, she realized the perfect way to honor her husband.
"A gift to SHSU's Educating Future Doctors Scholarship Fund seemed to be a no-brainer. I could give something back to the school that gave me a good start in life and at the same time pay tribute to my husband's desire to help remedy an important healthcare need in Texas," Goehrs said.
Inspiring others
Through her commitment to SHSU, Goehrs hopes to see other alumni realize the importance of giving back.
"Philanthropy is a reflective action. Many people, some known and many more unknown, have contributed to our personal success (however large or small). They invested in us. Now it's our turn to invest in a new generation of artists and scientists. Whatever we give will pay off exponentially and increase our chances to help make this a better world."
- END -
This page maintained by SHSU's Communications Office:
Associate Director, Communications: Emily Binetti
Telephone:936.294.4406
Communications Manager: Mikah Boyd
Telephone: 936.294.1837
Communications Writer: Campbell Atkins
Telephone: 936.294.2638
Thomason Building: Suite 102
Please send comments, corrections, news tips to Today@Sam.edu