Bearkat From Brazil Earns Coveted Scholarship
Sept. 2, 2020
SHSU Media Contact: Karen Leonhart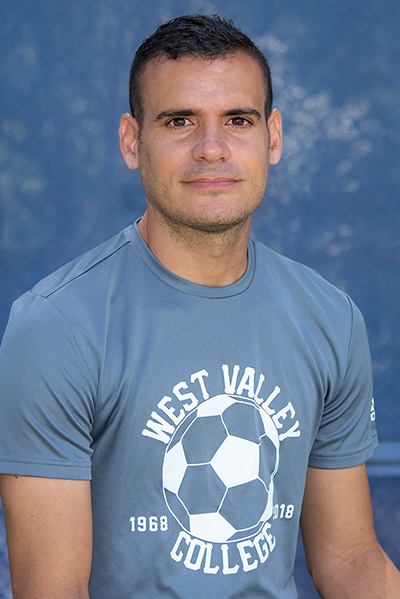 Scholarships.com estimates that there are over 3.5 million scholarship opportunities available totaling more than $19 million in aid to college students. The variety of scholarships are quite extensive and can be overwhelming, but with help, anyone can find the right resources to make the process easier.
The Good Neighbor Scholarship Program, managed by the Texas Higher Education Coordinating Board, is one scholarship Sam Houston State University students have been fortunate to earn in the past. It is a highly competitive program that provides a full tuition waiver for international students from the Western Hemisphere (excluding the U.S., Cuba) studying at Texas universities.
This July, after receiving guidance from SHSU's Financial Aid Office, graduate student, Leo Vieira Freire received news that he would be the first SHSU international student from Brazil to win.
"This year's recipients include five graduate students and seven undergraduate students, hailing from 10 countries (Argentina, Bahamas, Belize, Brazil, Canada, El Salvador, Haiti, Honduras, Mexico, and Venezuela)," Dana Van De Walker, international student recruiter and special programs coordinator said. "In the past 10 years, more than 60 SHSU international students have been awarded the Good Neighbor Scholarship, with 12 students awarded for the 2020-2021 academic year. This year marks the first year that SHSU international students from Brazil and Honduras have received the Good Neighbor Scholarship."
Created to encourage academically talented students to pursue higher education in the state, the program establishes beneficial relationships between Texas and the students' home countries.
"Ultimately, my goal is to contribute to the growth of the professional soccer industry in Brazil by providing them some of the American perspective, being mindful that certain aspects might have to be adapted due to differences in culture as well as in social and economic infrastructure," Freire said.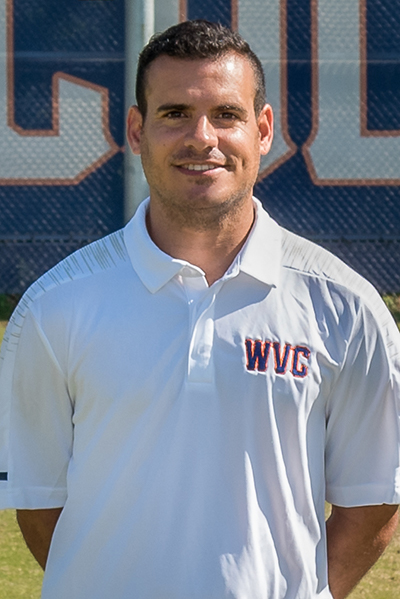 Freire came to the United States in 2013 to complete his undergraduate degree while playing college soccer. After working as an assistant soccer coach and the assistant director of soccer operations at the collegiate level, he started his master's in science in Sport Management at Sam Houston State in January 2019.
"This program offers numerous field-based experiences and internship opportunities that will allow me to learn beyond theory by gaining firsthand experience in my field of study and the Houston area represents one of the largest sports markets in the United States," Freire said.
Ryan Zapalac, associate dean for the College of Health Sciences was pleased that the Good Neighbor Scholarship Program chose to recognize Freire's exceptional performance.
"We are so excited that Leo has received the 'Good Neighbor' scholarship as it is a wonderful recognition for all of his efforts. He has been an exemplary student in the Sport Management program as well as a model research assistant for the Department of Kinesiology," Zapalac said. "We are very fortunate to have him as a member of the Bearkat community and we express our sincerest thanks to the Texas Higher Education Coordinating Board for bestowing this honor upon him."
Emily Roper, chair of the Department of Kinesiology, is excited to see positive representation for the Sport Management program.
"I have been fortunate to get to know Leo over the past nine months. He is an incredibly hard working, professional, and responsible graduate student and graduate assistant," Roper said. "As an international student, Leo also brings to our program and department a unique perspective and set of experiences that are highly valued and appreciated."
Freire hasn't stopped applying to scholarships. He is currently applying to more because "who knows what else is out there for him to win and every amount helps, no matter how small."
His advice to other students is to start early, ask many questions, and think about your resume.
"It's so important to start with a strong first impression so that you can develop relationships with people. You never know if they'll be able to help you with something like a reference letter in the future," Freire said. "Lastly, it's about being a good person and working hard so that they have something to actually write about in that letter."
All SHSU students can learn more about financial aid and scholarship opportunities at https://www.shsu.edu/dept/financial-aid/.
Upcoming dates:
- END -
This page maintained by SHSU's Communications Office:
Director of Content Communications: Emily Binetti
Communications Manager: Mikah Boyd
Telephone: 936.294.1837
Communications Specialist: Campbell Atkins
Telephone: 936.294.2638
Please send comments, corrections, news tips to Today@Sam.edu