Q&A With "HEB Guy" Scott McClelland
Nov. 15, 2019
SHSU Media Contact: Wes Hamilton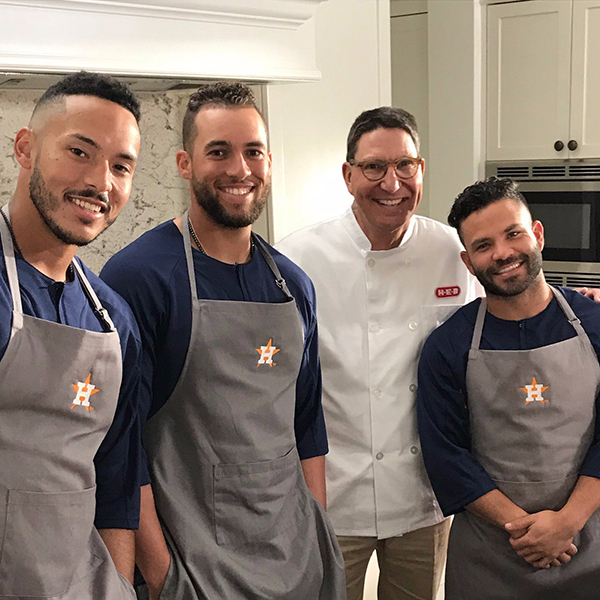 Sam Houston State University's Entrepreneurship Program hosted Scott McClelland, president of H-E-B Food/Drug Stores, as the next Entrepreneur-in-Residence to share his story of success with the community on Nov. 21 in the Gaertner Performing Art Center.
Previously, McClelland served as president of H-E-B's Houston operations. Under his leadership, H-E-B grew from 11 percent to a market-leading 28 percent share by opening larger stores with a heavy emphasis on low prices, locally sourced products and a tailored assortment based on the neighborhoods around each store.
Overseeing the operations of all H-E-B stores across Texas and known as the "H-E-B Guy," McClelland is the local face for the company, starring in TV commercials along with JJ Watt, Deshaun Watson, Jose Altuve and others.
---
---
Before the keynote on campus, Today@Sam was able to speak with McClelland for a Q&A: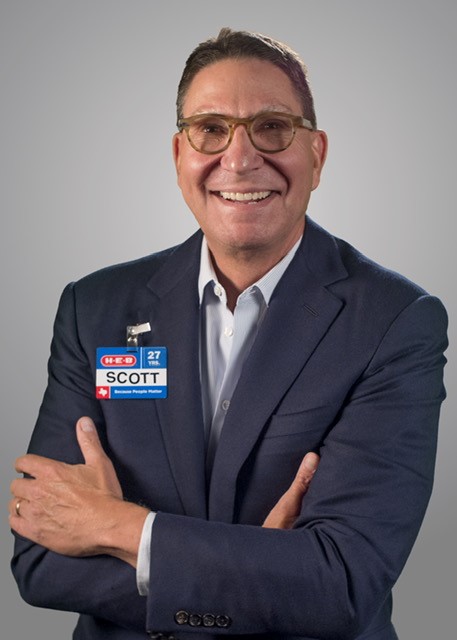 T@S: These SHSU entrepreneurs you will be speaking with all want to come up with the next big idea. What advice would you give to them about staying ahead of the competition as HEB has done with curbside pickup and online ordering?
Scott: Be curious. Don't be insular. Look for good ideas everywhere.
When you go to school and you plagiarize, you get kicked out. In the business world if you do the same thing- only better, you get promoted.
T@S: Throughout your time at HEB you have put an emphasis on great advertising. Why is that so important to your brand?
Scott: All brands have an identity. That starts with the product or service. Brands have a personality too. Advertising helps to convey what differentiates you from your competition. To the extent you can do that in a clear and memorable way, advertising can play an important role in branding.
T@S: Many times your commercials feature a local sports team like the Astros, Rockets, or Texans. Is this to better connect with the audience? When did that become part of the strategy?
Scott: HEB's roots are in Texas. We started here and we only operate stores in Texas and Mexico.
Teaming with local sports stars helps to highlight that we're the local guy from around here.
T@S: You have even become a part of the ads yourself in recent years and have become "the HEB guy." What has it been like stepping into the spotlight, becoming a local celebrity, and meeting some of these sports heroes?
Scott: I had no idea my cameo appearances would grow into this. Obviously, I have a lot of fun being in the ads.
The best part has been all the great people that I've been able to meet because customers feel like they know me.
T@S: HEB operates nearly 400 stores in Texas and Mexico. What is it like to be the head of such a large corporation?
Scott: HEB is made up of 121,00 Partners (employees). The real honor I feel is the sense of pride they have in working at HEB.
We aren't the biggest grocery chain, but by all of us working together, we try hard to be the best.
T@S: "The measure of a Life is its Service" is SHSU's school motto. One example of HEB's service is collaborating with our food pantry here at SHSU to help fight food insecurity on campus. Why is it an important to give back to the community, even if it cuts your profit margins?
Scott: To the extent we can help contribute to making Texas a better place to live, everyone wins: our customers, our communities and HEB.
We think it is a responsibility of business to invest back into the communities they serve.
---
The SHSU Entrepreneurship Program promotes entrepreneurship, free enterprise and a capitalist market economy. Providing opportunities to share inspiring stories of business success, the program invites Entrepreneurs-in-Residence to speak to the campus community.
The program began in 2003 and SHSU offered its first academic major in entrepreneurship in 2012. Today, more than 90 students are entrepreneurship majors, with another 50 participating in the minor program, which is open to any student in each of the seven colleges.
- END -
This page maintained by SHSU's Communications Office:
Associate Director, Communications: Emily Binetti
Telephone:936.294.4406
Communications Manager: Vacant
Telephone: 936.294.1837
Communications Writer: Campbell Atkins
Telephone: 936.294.2638
Thomason Building: Suite 102
Please send comments, corrections, news tips to Today@Sam.edu