First-Year Experience - Embracing New Plans
June 17, 2019
SHSU Media Contact: Wes Hamilton
Editor's note: Every summer, sophomores share some of their experiences and offer advice to SHSU's newest cohort of freshman. In her "First-Year" letter to new Bearkats, Brittany Gibson shares how joining the First-Year Experience organization helped push her to beyond her original plan for college.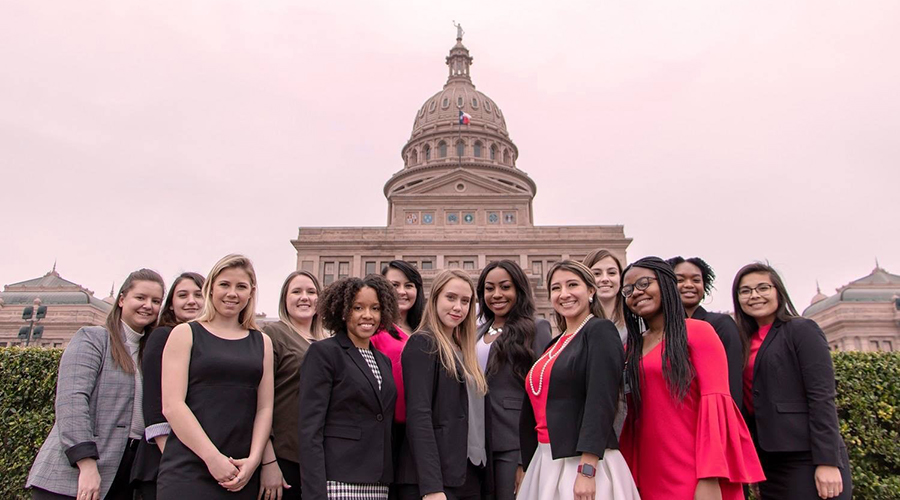 Dear Incoming Bearkats,
My first year at Sam Houston State University was full of the unexpected, which I hope you embrace as well as you go through your first year here. Embrace new classes, friends and the world. I came to SHSU with what I thought was a definite plan: attend specific classes, get good grades, graduate and go to law school. But, that plan quickly changed before classes even started. There is nothing wrong with having a definite plan, but I encourage you to embrace the new and the challenges, for these experiences can affect your life.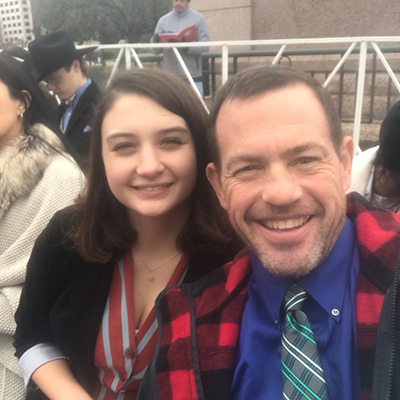 New can be scary for freshman (I can attest to that), but I can also say you won't regret it. Although I was a freshman, I was registered for upper level classes. The First Year Experience program wasn't in my plan. It wasn't until the day before class that a professor and I rushed to wedge me into my first Pre-Law Learning Community class. I knew I had already taken an Intro to Collegiate class before, but the Pre-Law cohort was unique. I embraced the new cohort as I knew I would be learning my way into the basics of law.
From there, I embraced even more. I never thought being an incoming freshman would bring me so many opportunities. Because of the Pre-Law cohort, I spent a lot of time getting to know the members and founders of the Law, Engagement and Politics Center (LEAP). They helped me achieve an internship with the City of Huntsville my very first semester, as well as tag along on events with former U.S. Generals and Secretaries of State.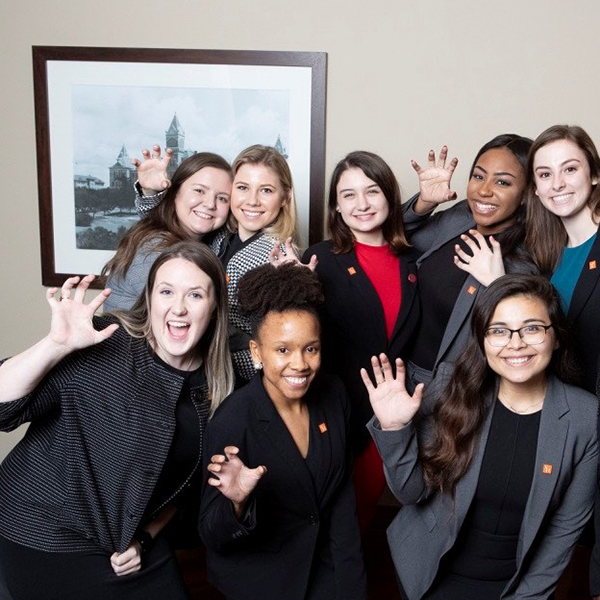 Now, in my last semester of my first year, I am writing to you from my desk at an internship in Austin. As a part of the Sam Houston Austin Intern Program, I am assisting legislative needs for Texas Association of Counties to promote county government. As I embraced this opportunity and the many challenges with it, I have attended the Governor/Lieutenant Governor Inauguration, met the Speaker of the House and been in the same room as Former President George W. Bush.
Embracing the new and being open to change is what gave me an incredible first year at SHSU. My advice to you: sometimes you have to jump in with two feet. Being scared is okay, because it can be terrifying and maybe you don't want to run off track from your definite plan, but I still encourage you to embrace all Sam Houston State has to offer. Whether it be new friends, new clubs and organizations or a new life path, opening your heart and mind is great way to start at SHSU!
Best of Luck!
Your fellow Bearkat,
Brittany Gibson
- END -
This page maintained by SHSU's Communications Office:
Director of Content Communications: Emily Binetti
Communications Manager: Mikah Boyd
Telephone: 936.294.1837
Communications Specialist: Campbell Atkins
Telephone: 936.294.2638
Please send comments, corrections, news tips to Today@Sam.edu