Financial Literacy Program Earns Top Ranking For Third Year In A Row
July 23, 2019
SHSU Media Contact: Hannah Haney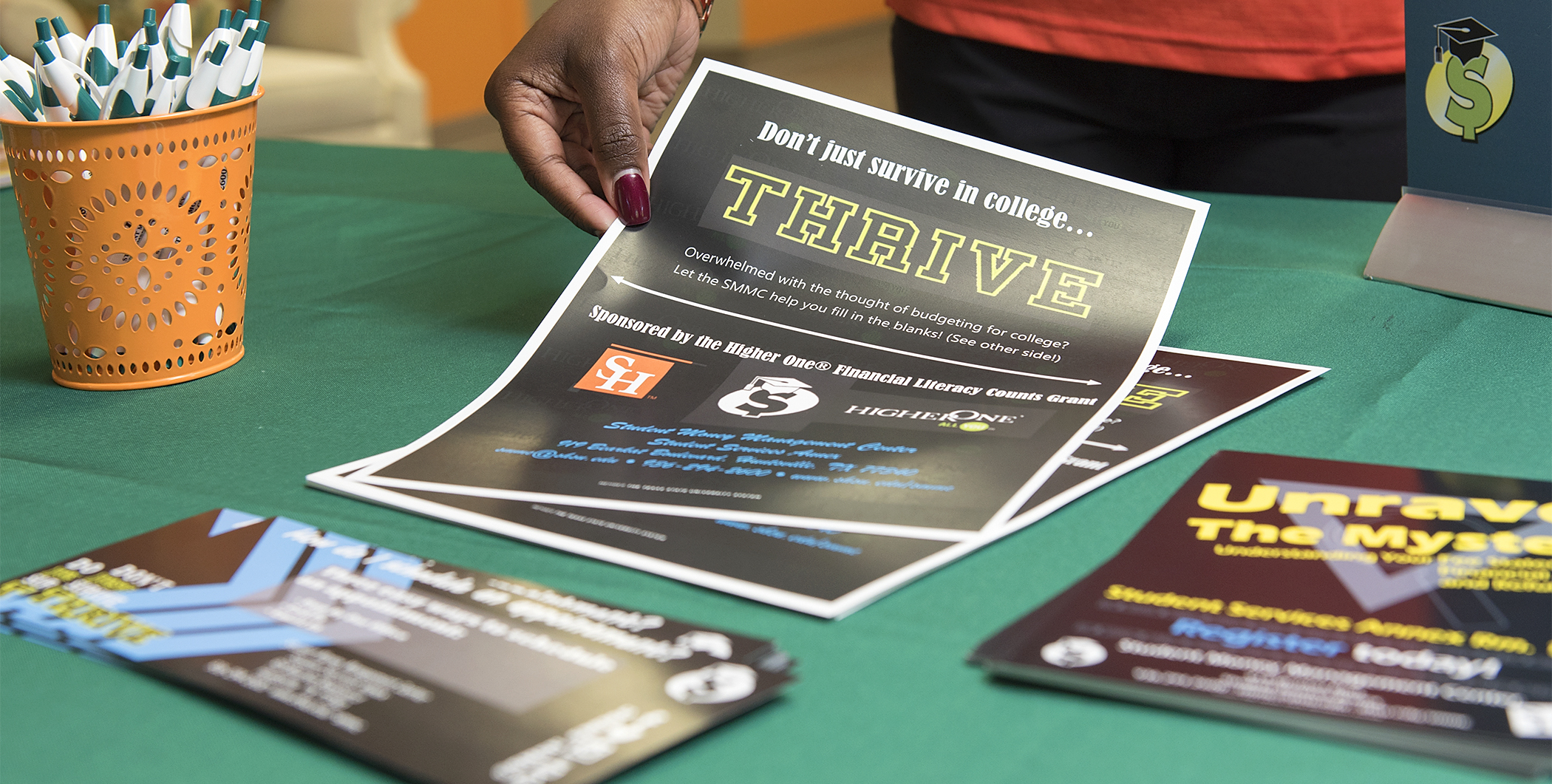 Sam Houston State University has placed in the top ten for college literacy programs for the third year in a row.
Ranking No. 6 out of the Top 50 Financial Literacy Programs of 2019 by LendEDU, the Student Money Management Center continues to be a leading source of financial literacy education in the nation.
"The LendEdu school rankings has created an awareness among universities of the great work that is happening around the country," Patsy Collins, director of the Student Money Management Center said. "The competition is fierce as indicated by the scoring system."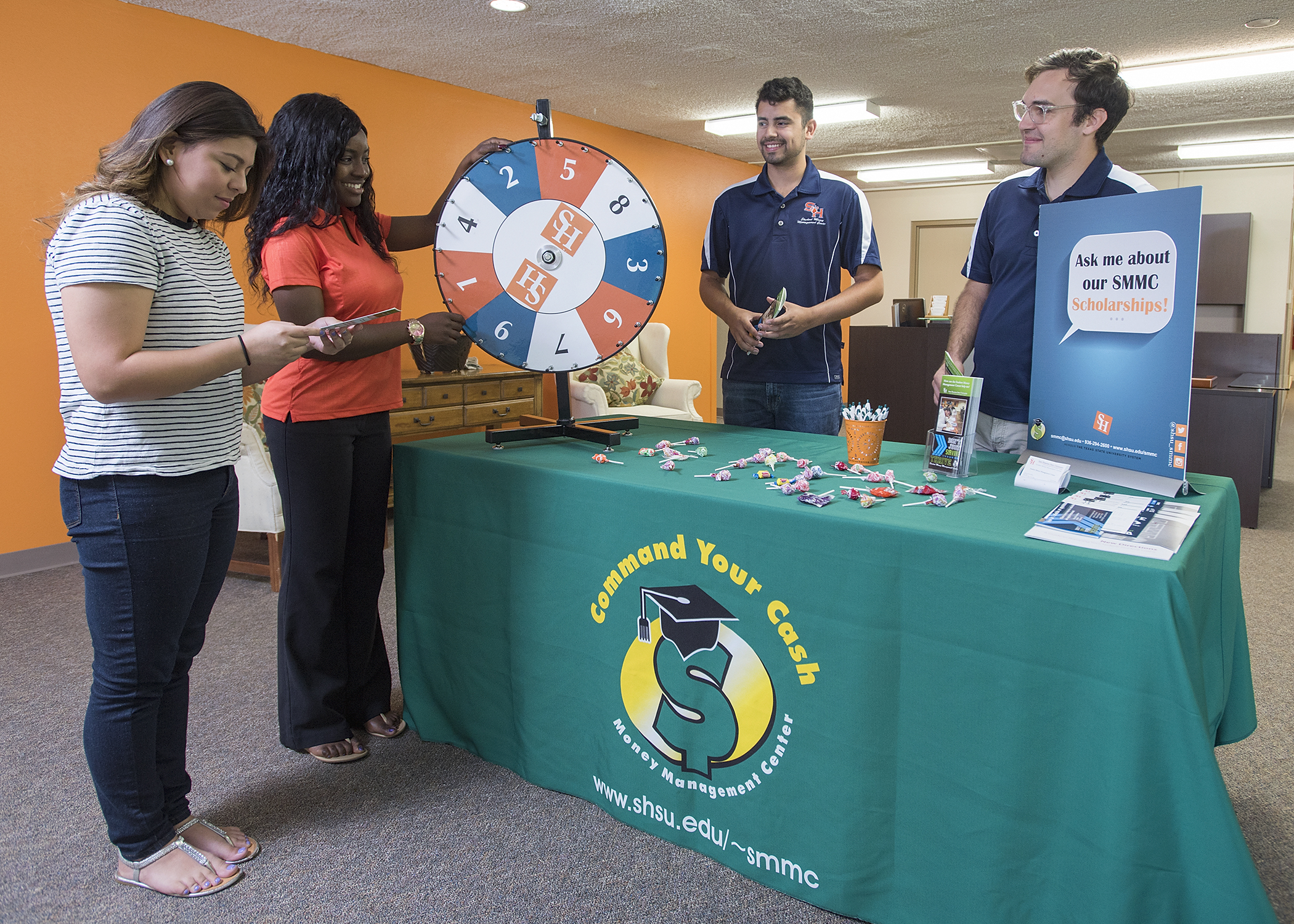 The study looked at hundreds of colleges and universities that are known to have a financial literacy program. The rankings were based on the number of workshops and resources available; access to one-on-one financial consultation and incentivizing programs available.
LendEDU supported SHSU's high ranking by stating: "The program has a large staff of professionals and students to assist anyone with their needs. It also gives out a significant amount of scholarships each year, especially for those who are active within the program by attending workshops and events. Their program also uses CashCourse, a popular financial education application and website."
The SHSU SMMC is a financial outreach and educational program administered by the Division of Student Affairs and their mission is to encourage students to think about their personal finances and ultimately achieve financial independence.
"We are living our mission and dream by empowering our students with the financial knowledge to not only survive; but, thrive," Collins said. "The SMMC will continue to strive to effectively and efficiently serve our students at this great university."
The SMMC shows no sign of slowing down as they prepare for the upcoming academic year.
"I think the movement towards providing financial literacy education at post-secondary institutions is a positive movement for our nation. Astute financial skills utilized by the citizens of our nation is one of the underpinnings of our success," Collins said. "It is imperative that we create this awareness, educate our students and give them the skill sets to aggregate and assess personal wealth intentionally and deliberately."
After fall graduation in December 2019, the SMMC will move to office suite (LSC 303) in the Lowman Student Center. See below for their upcoming schedule of events.
SMMC Signature Workshop Series: Free Pizza and a Scholarship Drawing
Day/Date

Time

Event

Place

Scholarship Amount

Wed; Aug 21

6 PM

First Class Day

Trivia Night

Kat Klub

Drawing for $100

Wed; Sep 11

6 PM

Student Loan Repayment

LSC 230A

Drawing for $100

Wed; Oct 2

6 PM

Holiday Spending

Orange Ballroom C

Drawing for $100

Thu; Nov 7

6 PM

SHSU Common Reader Event

Community Resource Fair


LSC 230

Drawing for $100

Wed; Feb 5

6 PM

Student Loan Repayment

LSC 230

Drawing for $100

Wed; Mar 4

6 PM

Scams, Fraud & Identity Theft

LSC 230

Drawing for $100

Wed; Apr 1

6 PM

Dave Ramsey Speaker

It's That Serious

LSC Theater


Drawing for $100

Wed; Apr 29

6 PM

SMMC Student of the Year Competition

Jeopardy

LSC 230


$500 Scholarship to the Winner of Jeopardy

- END -
This page maintained by SHSU's Communications Office:
Associate Director, Communications: Emily Binetti
Telephone:936.294.4406
Communications Manager: Vacant
Telephone: 936.294.1837
Communications Writer: Campbell Atkins
Telephone: 936.294.2638
Thomason Building: Suite 102
Please send comments, corrections, news tips to Today@Sam.edu