Criminology, Psychology Come Together For Adolescent Brain Injury Research
May 1, 2019
SHSU Media Contact: Wes Hamilton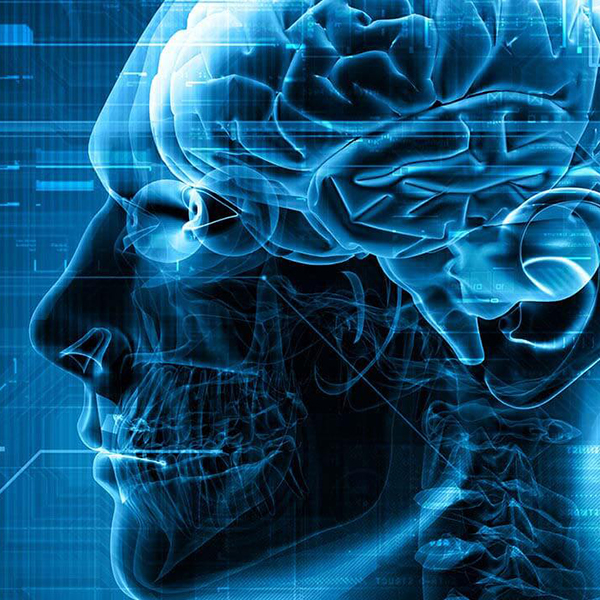 By: Veronica Gonzalez Hoff
Researchers at Sam Houston State University are exploring the association between mild traumatic brain injury (mTBI) and increases in negative behavioral and mental health outcomes. Assistant Professor Eric Connolly from the Department of Criminal Justice and Criminology collaborated with Clinical Psychology graduate student Brandon McCormick to study the relationship between mTBI and increased risk for psychopathology in a sample of adolescent youths.
"We want to know whether suffering from a mild traumatic brain injury during adolescence can be associated with an increase in problem behaviors," Connolly said.
McCormick reached out to Connolly after discovering another research article he authored. Hoping to collaborate due to their similar research interests in brain injury and its effects, McCormick supplied this data sample as a potential research project.
The data comes from the Project on Human Development in Chicago Neighborhoods and is derived from a sample of youth at-risk for involvement in the criminal justice system. The unique contribution of their study was controlling prior problem behaviors before youth suffered an mTBI, and using over 1,000 cases to look at whether mTBI was a unique risk factor for increases in different forms of psychopathology.
"There are studies that show that a head injury is associated with a range of behavioral problems, but very few have been able to account for prior symptoms of these problem behaviors to control for selection," Connolly said.
The results from their study revealed that adolescents with a mTBI reported higher levels of aggressive behavior, anxiety, depression and delinquent behavior, even when controlling for levels of these behaviors prior to the mTBI.
"These findings should not be interpreted as evidence for a causal relationship, but it definitely moves the conversation forward," Connolly said.
Based on their findings, Connolly and McCormick suggest that mTBI may be an important, and until recently, overlooked environmental risk factor for psychopathology during adolescence.
---
"I hope our findings highlight the need for criminologists and public health professionals alike to create more effective intervention and prevention programs for victims of head injury," Connolly said. "Our study, along with others, are beginning to show that there are both short-term and long-term consequences associated with mTBI."
---
Connolly focuses on examining delinquent and criminal behavior from a biosocial life-course perspective, meaning that he explores how biological and social factors work together to increase (or decrease) the risk for offending.
"This is my first time being published, and my first time publishing with another SHSU member on a project like this," McCormick said. "It is great to see how the publishing process works."
McCormick hopes to author other research articles based off this data and intends to continue collaborating with Connolly.
The article will be published in the next issue of Journal of Adolescent Health. For more information on the research, contact Eric Connolly at ejc025@shsu.edu.
- END -
This page maintained by SHSU's Communications Office:
Director of Content Communications: Emily Binetti
Communications Manager: Mikah Boyd
Telephone: 936.294.1837
Communications Specialist: Campbell Atkins
Telephone: 936.294.2638
Please send comments, corrections, news tips to Today@Sam.edu