Students Sponsor Schooling For Women In Kenya
Dec. 13, 2018
SHSU Media Contact: Hannah Haney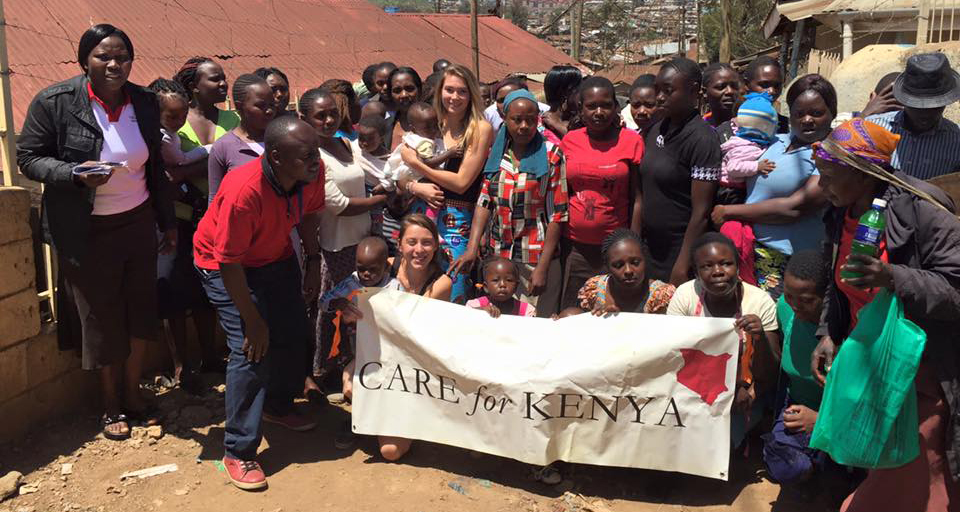 Sam Houston State University students are often defined by their passion and commitment to serving others. Each semester, Associate Professor of Education Jaime Coyne's Social Studies Methods class are given the opportunity to advance the world's prosperity by studying a social justice issue and selecting an organization in which they can donate time, money or goods.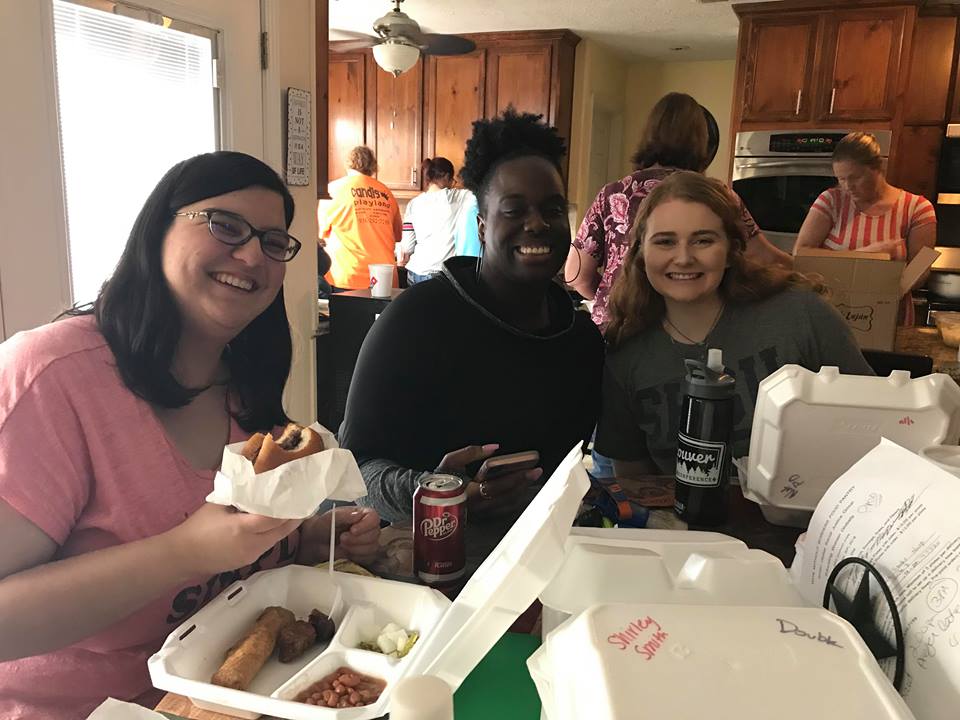 This fall, Coyne's students devised different plans to support the charity of their choice, from donating care packages to St. Jude Children's Research Hospital to creating gift bags for the homeless population. Despite the success of each project, one in particular stood out.
Eight Education majors passionate about the impact of female empowerment in the world, aided in two women receiving educations in Kenya and India by donating to an organization called, "Women One World."
Senior Madison Ugarte volunteered with Women One World in 2015 and based on her positive experience, recommended the organization to her team.
"As an Education major I find it imperative that everyone regardless of race, gender and sex should have free access to education anywhere in the world, because of this, the idea came fairly easy to me," Ugarte said. "I already had an amazing experience with this organization in Kenya and I knew that I wanted to be able to sponsor at least one woman to receive vocational training."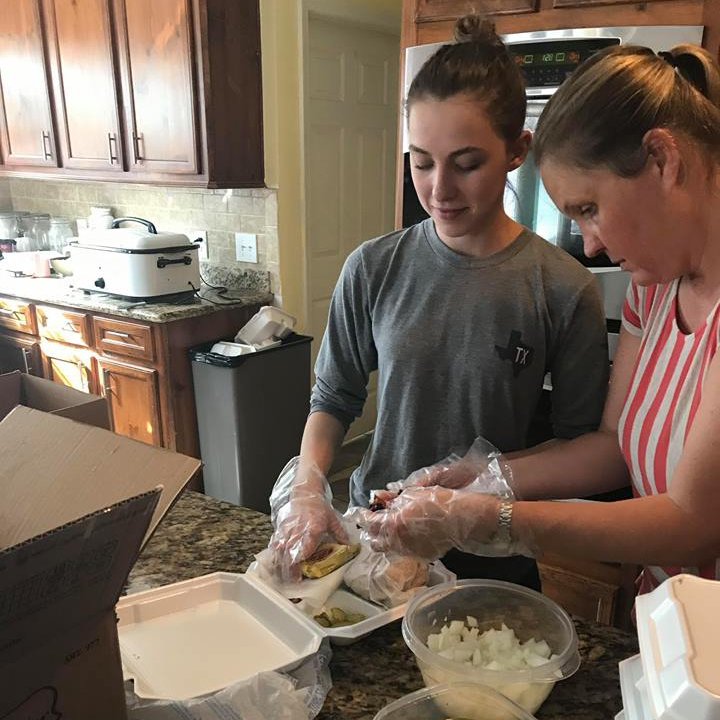 Women One World's comprehensive women empowerment program is designed to address the challenges women face in urban slums and rural areas. The program offers vocational training, family health and nutrition lessons, on-site counseling, psychosocial support and transitional housing, as well as free or subsidized legal services with in-house lawyers.
"This organization offers women in Kenya or India above the age of 18 the chance to receive vocational training, learn basic business skills, a tradable skill and to learn where to get medical help within the slums," Ugarte said. "The whole premise of the organization is to allow the women to start making money and be able to provide for their families."
Along with Ugarte, the group was comprised of, Casey Clark, Sarah Page, Madeline Reid, Gabrielle Alexander, Micaela Gallagher, Hope Romero and Kestra Derise. They discovered that it would cost $500 to send one woman to school and decided a BBQ fundraiser would be the most cost-effective plan.
Their project was sponsored by the Wharton Funeral Home who donated enough money to cover the cost of food for the fundraiser and the students did all of their own promoting by advertising heavily on Facebook and passing out flyers across campus. Another way they cut cost was through the help of Ugarte's mother, Candice Powell, who assisted in organizing and hosting the event, while her brother, Kody Ugarte smoked the brisket. Then the group of eight plated and distributed the food throughout the community.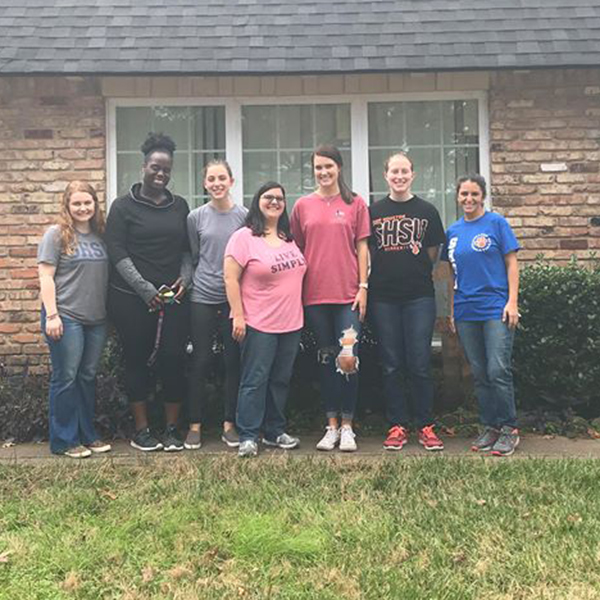 They ultimately surpassed their goal and earned a total of $1,000 which was enough to provide schooling for two girls in Kenya.
"The fundraiser was very successful and we had a huge turnout," Alexander said. "I really enjoyed working with the girls. You could tell each one of us has a place in our hearts for education. It was a humbling experience."
Not only did the group aid women across the world, they also impacted others at a local level.
"This was such an amazing opportunity that Madison presented us with and I was more than happy to contribute as well," Reid said. "It was such a great experience bringing the Huntsville community together to help girls across the world receive an education."
According to Ugarte, she plans to continue her involvement with the program and has high expectations for the future of the organization and its influence.
"There is no place in the world like Kenya. Kenyans are very special and I hope that I can find myself there again soon doing what I love," Ugarte said. "I believe this program could open up ample opportunities for children to receive an education and continue to end the cycle of poverty."
- END -
This page maintained by SHSU's Communications Office:
Director of Content Communications: Emily Binetti
Communications Manager: Mikah Boyd
Telephone: 936.294.1837
Communications Specialist: Campbell Atkins
Telephone: 936.294.2638
Please send comments, corrections, news tips to Today@Sam.edu