Salute To Service: Steven Sheppard
Nov. 11, 2018
SHSU Media Contact: Hannah Haney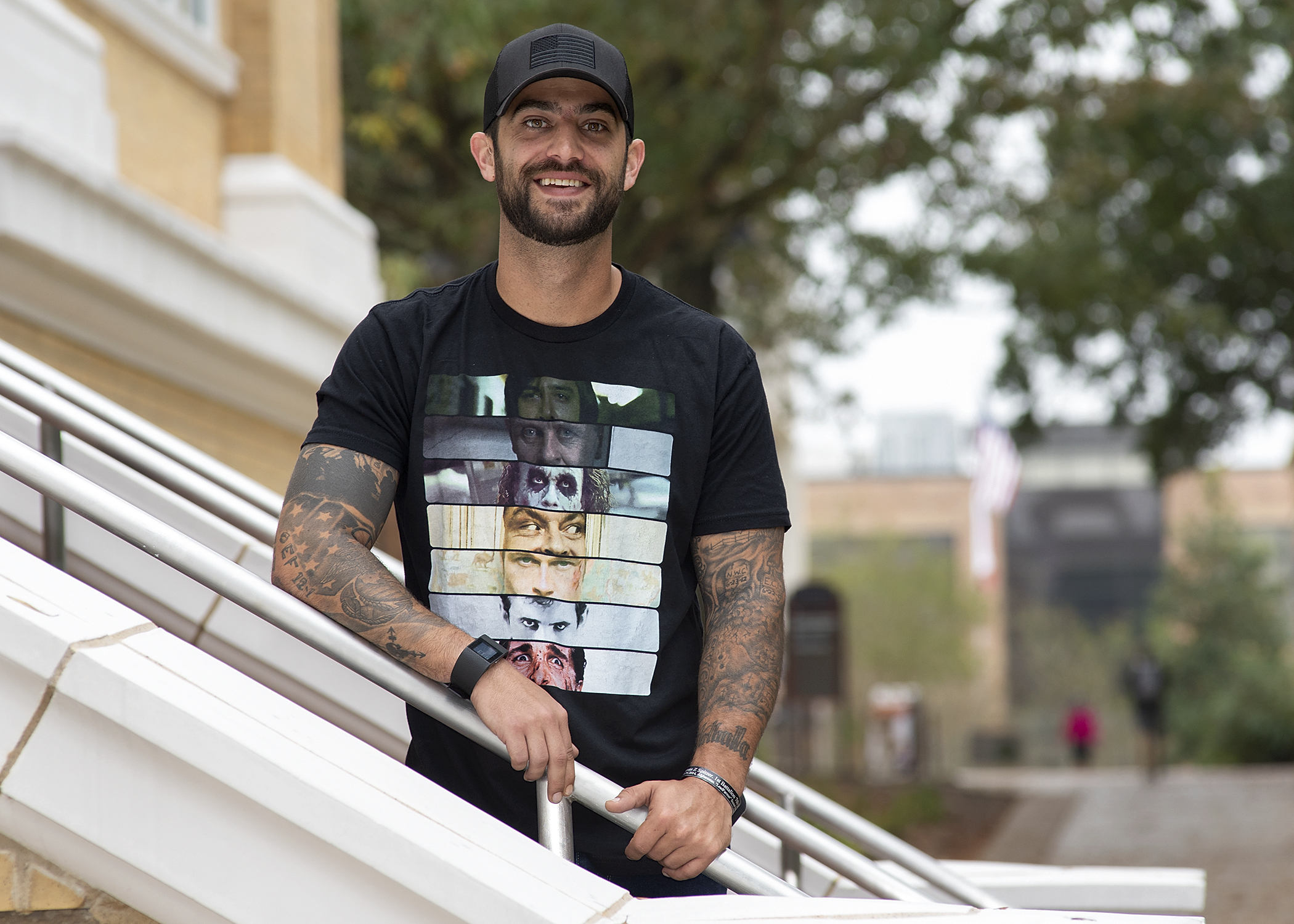 This November, as Sam Houston State University observes Veterans Day, meet the campus vets that have exemplified the motto, "The measure of a Life is its Service," in our Salute to Service Series.
Steven Sheppard
Sheppard is a senior marketing major and a United States Marine Corps veteran. He served in the Infantry as a machine gunner for a quick reaction force. During his time in the Marines, he was deployed to Afghanistan and the Western Pacific. Sheppard was also stationed in Twentynine Palms, California under the command of the 1st Battalion 7th Marines.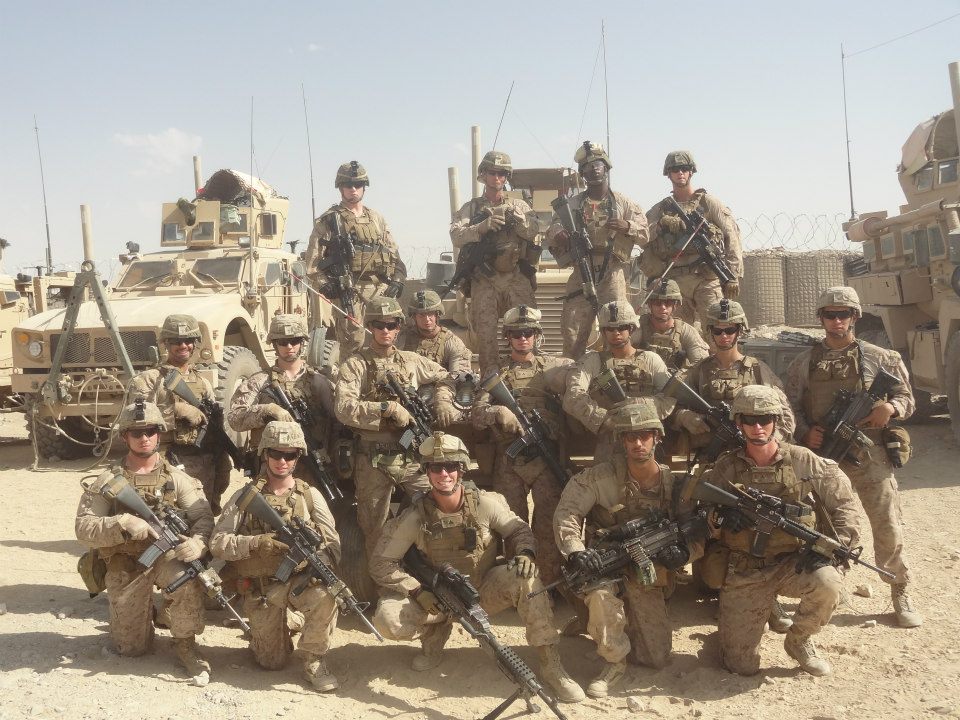 T@S: Why did you choose to join the military?
SS: I chose to serve because I wanted to do my part to help ensure the freedoms we share as Americans. I chose the Marine Corps over the other branches because I wanted to challenge myself to become the best.
T@S: Reason for coming to SHSU?
SS: I transferred from Arizona State University. I love the state of Texas and was looking for a school with relatively small class sizes. I have not regretted my transfer one bit.
T@S: Are your peers aware of your military past?
SS: I think my tattoos somewhat give away the fact that I am a veteran, but I believe most of my peers do not know that I served.
T@S: What do you want your civilian peers to know about your service?
SS: I would just hope that they all send happy thoughts and prayers daily to the men and women who are still overseas fighting the good fight.
T@S: Do you think people have misconceptions about you?
SS: Absolutely. Being older and heavily tattooed make people seem to find me unapproachable. However, I consider myself a very nice person who is always willing to help out a stranger.
T@S: How has your service history impacted your academic life?
SS: The military helped me with how to structure my life and responsibilities. Having the proper discipline, mindset and commitment are all things that have transferred well into academia.
T@S: How easy/difficult was your transition from the military into an academic setting?
SS: Extremely difficult. There are some things that the military will provide for you, that colleges do not, and vice versa. The age gap amongst the majority of your peers in class can make you feel like an outcast.
T@S: Do you think you can identify a vet by appearance?
SS: Typically, yes. Not just appearance, but also by how they carry themselves.
T@S: Current jobs or activities?
SS: I still actively workout, shoot and hunt. Currently, I work in administration, marketing and customer service for Patriot Holsters.
T@S: How has SHSU aided in your transition?
SS: The Veteran Resource Center on campus has been wonderful.
T@S: Is there anything that you would like to say about your time serving?
SS: I had the absolute best and worst times of my life, but I would do it again in a heartbeat.
T@S: What does, "The measure of a Life is its Service" mean to you?
SS: I love it. We all have an expiration date. Our duty in life is to serve in some capacity or another. When we are dead and gone, the only way to measure us is by what we did to help make the world a better place.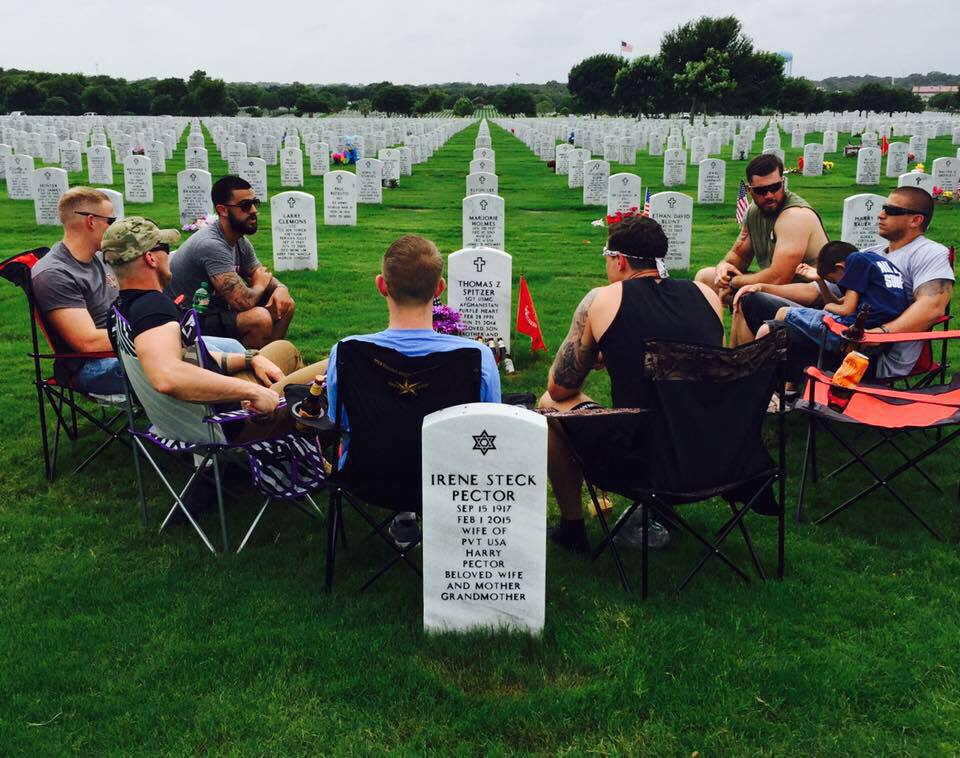 - END -
This page maintained by SHSU's Communications Office:
Director of Content Communications: Emily Binetti
Communications Manager: Mikah Boyd
Telephone: 936.294.1837
Communications Specialist: Campbell Atkins
Telephone: 936.294.2638
Please send comments, corrections, news tips to Today@Sam.edu