SHSU Hosts Holocaust Historian
Nov. 5, 2018
SHSU Media Contact: Wes Hamilton
Written by: Lindsey Jones and Sierrah Adams
Historian and Nazi hunter Efraim Zuroff, will showcase his life's work and educate the Sam Houston State University and Huntsville community about the Holocaust on Nov. 13, at 2:30 p.m. in the Lowman Student Center Theater.
Zuroff holds a Ph.D. in Holocaust Studies from the Institute of Contemporary Jewry of the Hebrew University, and is director of the Simon Wiesenthal Center office in Jerusalem where he coordinates worldwide research on Nazi war crimes. His 17 year-old, regularly updated "status report" gives readers the latest on the international investigation and prosecution of Nazi war criminals, including a most-wanted list.
"I am proud of the cases in which legal action was taken against Holocaust perpetrators but terribly frustrated by the cases of those who were able to escape justice, either by mistaken judicial decisions, or by bad health or death," Zuroff said.
Sponsored by the Dan Rather Endowed Chair Jean Bodon, the two-hour lecture event is titled "Meet the Nazi Hunter" and aims to spread Holocaust awareness and strengthen solidarity between people against totalitarian governments and their ideals.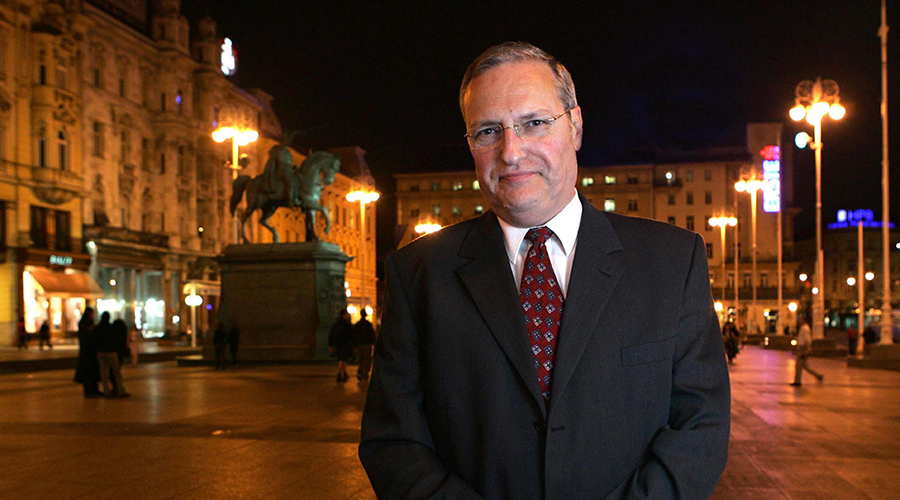 Zuroff is looking forward to teaching the SHSU student body about this specific atrocity in history.
"I am happy to accept the invitation of professor Bodon, with whom I worked together on the very important case of former Kosice police officer Laszlo Csatary, who played an active role in the deportation of 15,700 Jews to the Auschwitz death camp," Zuroff said. "In addition, from my perspective, it's always important to speak to college students and help educate them about the Holocaust."
Zuroff welcomes the opportunity for students to become more knowledgeable about the Holocaust, the importance of bringing war crime perpetrators to justice, and the need for future generations to stand up against tyrannical governments.
"I would like for the students to have a better understanding of the dangers posed by totalitarian movements, the importance of being willing to fight against them if necessary, and why bringing Holocaust perpetrators to justice is so vital," Zuroff said.
Students interested in history, investigative journalism and criminal justice are encouraged to attend. Admission is free and open to the public. For more information, follow the Department of Mass Communication via Facebook or Twitter.
- END -
This page maintained by SHSU's Communications Office:
Director of Content Communications: Emily Binetti
Communications Manager: Mikah Boyd
Telephone: 936.294.1837
Communications Specialist: Campbell Atkins
Telephone: 936.294.2638
Please send comments, corrections, news tips to Today@Sam.edu