Undergrads Reap The Rewards Of Research
Feb. 5, 2018
SHSU Media Contact: Emily Binetti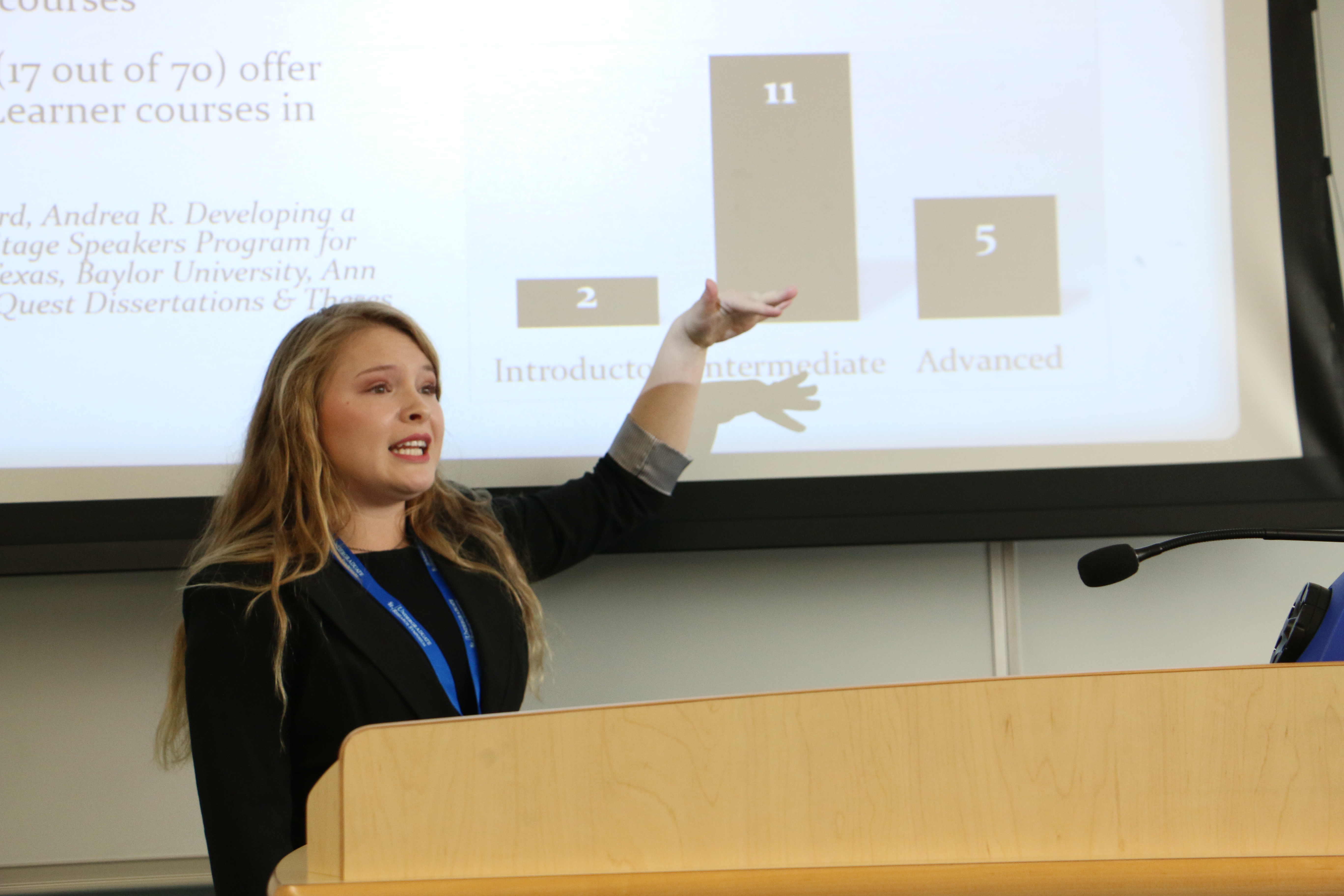 Story by Hannah Haney
On April 28, students are invited to participate in Sam Houston State University's Eleventh Annual Undergraduate Research Symposium from 8 a.m. to 5 p.m. in the College of Social Sciences and Humanities building.
This free event provides an outlet for students to share current and ongoing research with peers and faculty in a professional environment.
"The symposium generates discussion, scholarship, creativity and promotes research across the disciplines. The URS provides a fantastic opportunity for our undergraduates to shine," Tracy E. Bilsing, Associate Professor of English and Assistant Dean of the Honors College said.
The URS is hosted by the Honors College Student Ambassadors who believe in the importance of sharing undergraduate research in a multi-disciplinary environment.
"One of the coolest aspects of the URS is that students do not have to be presenting their groundbreaking thesis or theories, they can present on any topic of interest to them," senior and Honors College Ambassador President and Program Co-Chair, Raynie Leard said. "I have heard undergraduate research on Walt Disney movies to bacterial composition models, to pick up lines; the topic range is wonderful and I have been blown away by the professionalism that students exhibit."
For those that have participated in the past, the symposium has opened many doors and possibilities for their futures.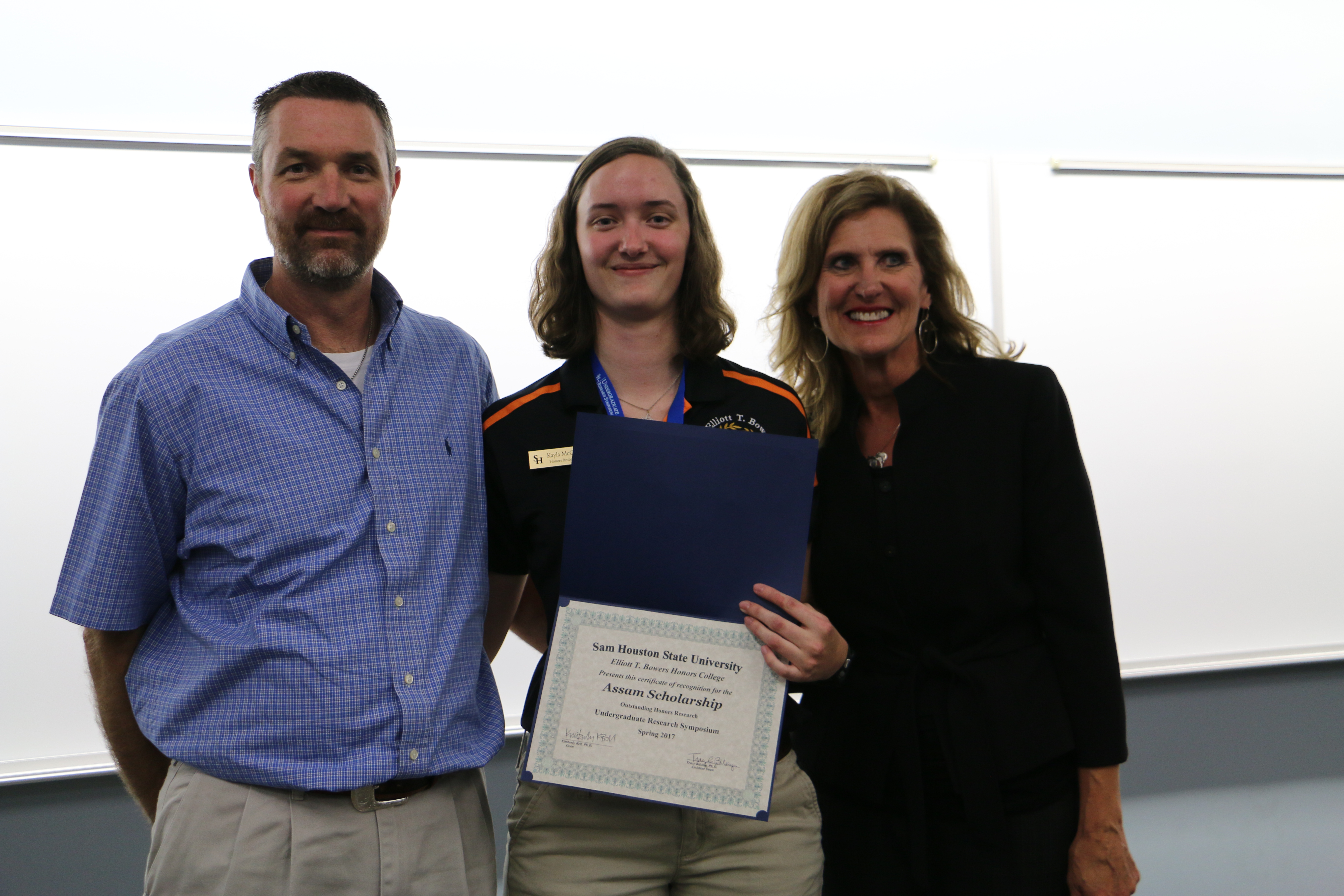 "Participating in the URS, as cheesy as it sounds, changed my whole life around. As a freshman, I was changing my major like crazy; forensic chemistry, biology, and then nursing, and nothing seemed to be my fit," Leard said. "Meanwhile, based on my cohort's common reader, Enrique's Journey, I conducted a non-experimental study on the effects of immigration on Latin American children to present at the URS. I focused on the psychological effects that can affect behavior or even mental state. I chose my research topic based on pure enjoyment, and instead discovered my calling, my major and future graduate and career plans in developmental psychology.
Not only does the URS provide students with the opportunity to present their research, but there is also the possibility of being awarded scholarships and funding for other conferences.
"To me, the most exciting thing about the URS was being awarded a scholarship last year. In general, I enjoy seeing my fellow students excited to share their research. Their passion for their research topic shows how engaged Sam Houston undergrads are," senior and Honors College Ambassador Vice President Kayla McCarns said.
The deadline for presenters to register is March 15. There will also be scholarship awards from $250-$500 that are available. To be considered for the award, each student must submit the project in its entirety to the Honors College by April 15.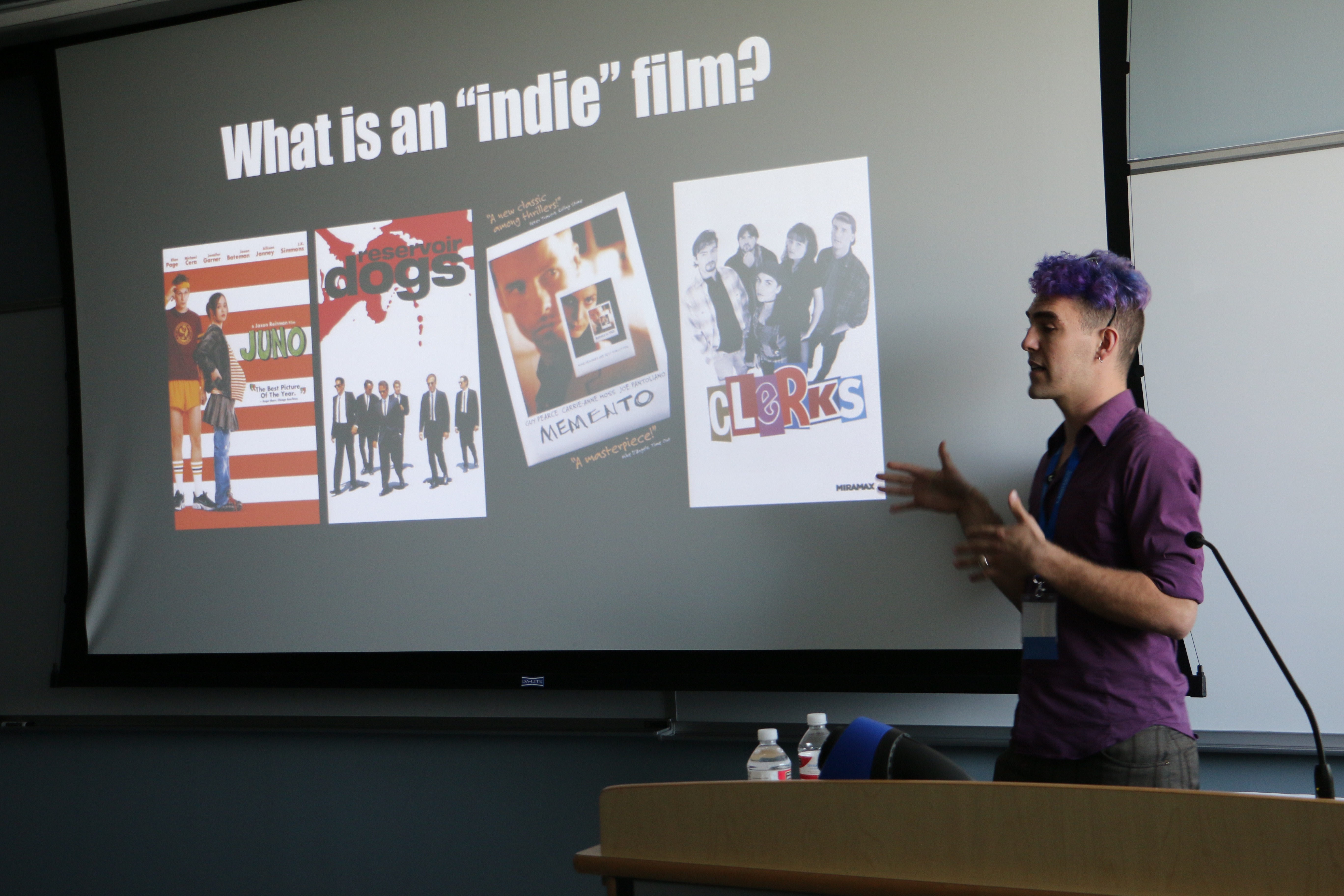 "Most Sam Houston undergrads will engage in research during their time at the university, whether through regular classes or Honors Contracts for Honors students," McCarns said. "When you put a lot of time, effort and stress into your research, it is an accomplishment to share it and show others what you have been doing. It is also possible for you to meet other students with similar research interests or meet faculty members who want to work with you in the future.
There will be two question and answer sessions for those students interested in presenting or attending, Tuesday Feb. 6 at 3:30 in the Lowman Student Center in room 320 and Wednesday Feb. 7 at 3:00 p.m. in the LSC room 110. Students who attend these sessions will learn more about the symposium, how to construct an abstract and will receive guidelines concerning poster design, PowerPoint and oral presentation.
"Research is important, in all respects, to openly share new developments or future implications of a field to interested others. The URS is your chance to be a professor of a topic you are passionate about," Leard said. "I encourage all students to present or attend at least once. The URS is a "practice" professional conference that is so enjoyable we always have repeat presenters, attendees and praise."
For more information about the URS or to register a project, students can visit shsu.edu/academics/honors/symposium.index.html
- END -
This page maintained by SHSU's Communications Office:
Director of Content Communications: Emily Binetti
Communications Manager: Mikah Boyd
Telephone: 936.294.1837
Communications Specialist: Campbell Atkins
Telephone: 936.294.2638
Please send comments, corrections, news tips to Today@Sam.edu