A Seed Sprouted: Reader Program Announces Contest Winners
March 9, 2018
SHSU Media Contact: Emily Binetti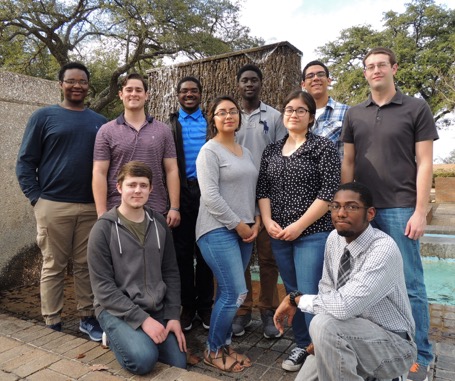 The Sam Houston State University First-Year Experience Office has awarded more than $6,000 in student scholarship opportunities in categories spanning art, music, poetry, film, research, education, science and literature, as part of the Fall 2017 Common Reader contests based on the Common Reader selection, "The Good Food Revolution: Growing Healthy Food, People, and Communities," by Will Allen.
The SHSU Common Reader program provides a campus-wide common intellectual experience, leading to informed and educated perspectives about complex subjects.
"These winners each submitted work in very competitive contests," Kay Angrove, director of First-Year Experience and Student Success Initiatives said. "Their work was exemplary and we encourage all students to take a look at the winning pieces and to participate in the spring scholarships offered this month."
Below are the other winners and their submissions in each competition for Fall 2017.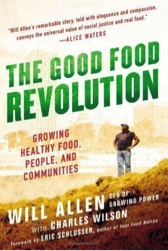 Poetry/Lyric Contest
First-Time Freshman
Good Food Revolution, by Kevrin Flood
Good Food Revolution
Fertilizer!
The truth be told;
Not to be sold
Growth appears mentally, spiritually and physically,
To brighter heights
Enabling the brains physical sight.
A man born to return to his soil
Unlocked a field of fresh knowledge to help us all.
Singing spiritual hymns to get us through the day;
Great grandmother Betty always provided a way.
Don't be afraid to experience something new;
Will Allen showed us with just his few.
Now look at what urban farming has become;
Showing major improvements from when his mom slaved
In the sun.
Coming from picking cotton and asparagus was becoming
more of a reason that's not obvious so bad;
Got Will Allen produce the healthiest crop and agriculture
one has ever had.
That's why "The Good food revolution" encourages everyone to rise.
Loosen those trapped minds and go for the skies,
Being trapped in your mind will only induce more strife;
Return to your culture and aid to encourage one's life.
Going back to agriculture became a whole new view
By educating the community on something they had no clue.
Leaving the land for self-improvement,
Could this have defiled the African race reform movement?
Will Allen
our urban agriculture stallion.
Upperclassman
Food Ceiling, by Jonathan Brown
Food Ceiling
In dirt is life,
But for most minorities, life is strife-
Jim Crow said separate the lesser, snuff out the flame
But rather made us stronger, distinguished, created black leaders;
Who were presented a challenge and then said, "I'm game"
Education is the great equalizer
Didn't catch that? let me tell you again
Cause through it, on page 5, comes African American's most exceptional men
Will helps the blind to see
that the problem isn't always within you and me
But in the industry
We're all chained and leashed
Placed in a box with locked doors
But from within we will find a key
Rest in peace to the broken institutions
And hello new generations with new views and solutions
Then we all gone eat, and now that I think about it, what it means to me
Is that it's called a fast food chain because they got their methods from slavery
We pretend to be the 1%, that's why suicide doors, is what we're whippin
We're still learning it's okay to be different
It's okay to be black, educated, and gifted
Just stop and listen, one problem we can solve right now is in the kitchen
Art Contest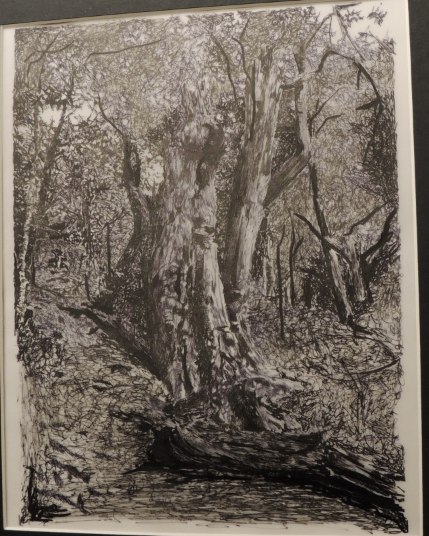 Best in Show
Cale Herell, Studio Art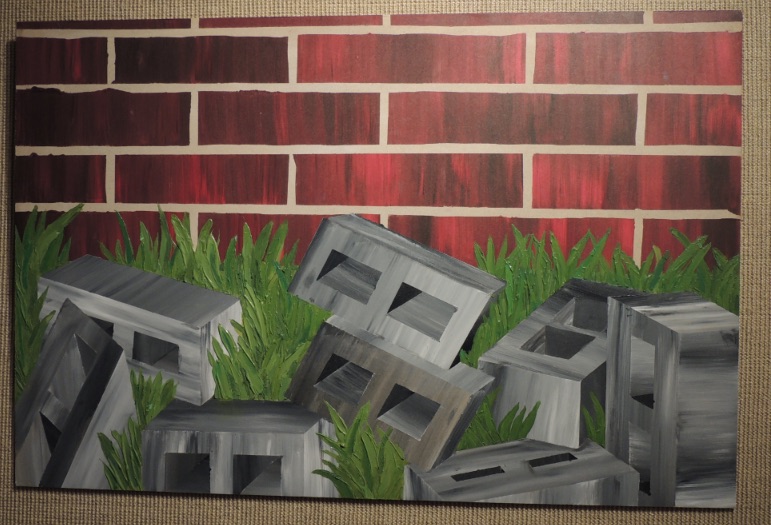 Second Place
Asic Mitchell, Studio Art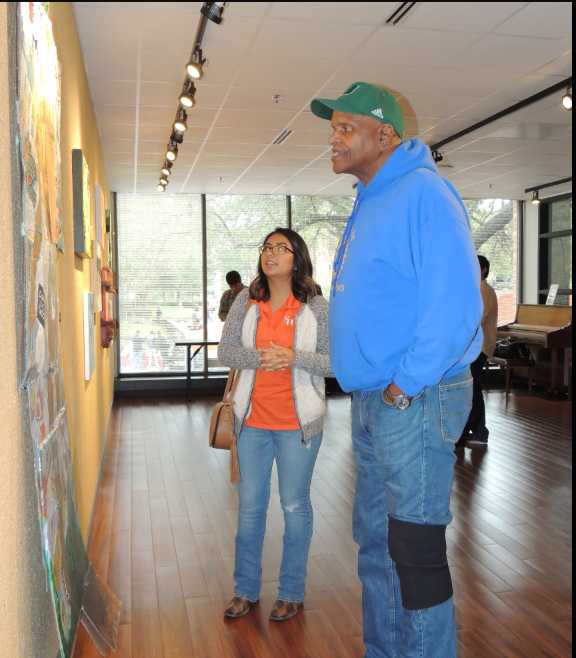 Honorable Mention
Brenda Cruz-Flores, Psychology
Film Contest
Best Film
A Recipe for Success, directed by Jordan Brown, Mass Communication
https://www.youtube.com/watch?v=9JeGu3T1cRA&t=19s
Special Award
Farming Followers, directed by Brackston McKnight, Agricultural Business
https://www.youtube.com/watch?v=-t3Yuuf2CSI&t=1s
Honorable Mention
Order 407, directed by Daniel Williams, Computer Animation
https://www.youtube.com/watch?v=_ne3IzIgyxg&t=1s
Growing Together: Thinking Through Deliberative Dialogues
Team 1:
Barbara Flores-Sandoval, Biomedical Studies
Andrea James, Family & Consumer Sciences
Lorena Mena, Criminal Justice
Jordan Newsome, Biology
Team 2:
Akwasi Anokye, Management
Avery Hawkins, Criminal Justice
Joshua Lewis, Biomedical Studies
Josue Medina, Computer Software Engineering Technology
Research Poster
First Place
Isabelle Frakey, Music
Essay Contest
First Place
Ryle Novicke, Public Health
Honorable Mentions

Emma Berthelsen, Interdisciplinary Studies
Jacqueline Jimenez, Forensic Chemistry
Lauren Konecny, Kinesiology
Bethany Leander, Interior Design
Ka'Darius Ross, General Business
March deadlines for over $4,000 in scholarships for the spring 2018 SHSU Common Reader Scholarship contests are quickly approaching.
For more information, please contact: Kay Angrove (Ext. 4-3423; kxa014@shsu.edu)
Spring Contests: www.shsu.edu/fye-contests
Spring Events: www.shsu.edu/fye-events
- END -
This page maintained by SHSU's Communications Office:
Director of Content Communications: Emily Binetti
Communications Manager: Mikah Boyd
Telephone: 936.294.1837
Communications Specialist: Campbell Atkins
Telephone: 936.294.2638
Please send comments, corrections, news tips to Today@Sam.edu