Alumna Presents New Art Exhibit, Into The Fifth
July 3, 2018
SHSU Media Contact: Hannah Haney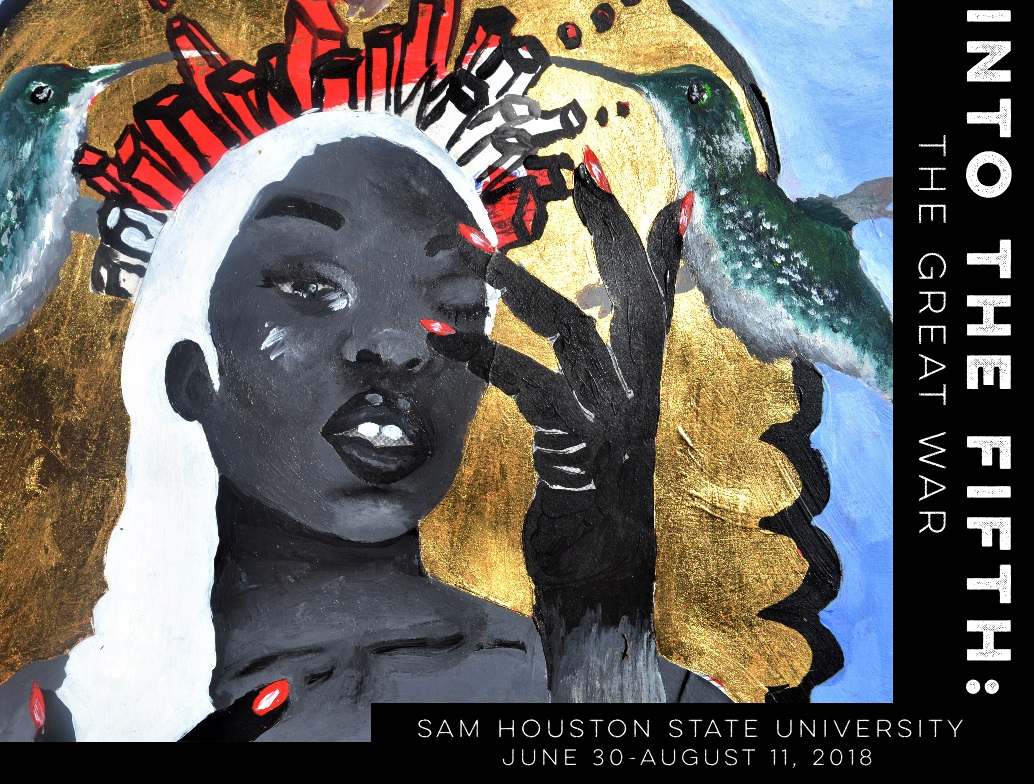 Sam Houston State University presents, "Into the Fifth: The Great War," by alumna and self-taught artist, Nneka Osueke, June 30 through Aug. 11 in the Lowman Student Center gallery.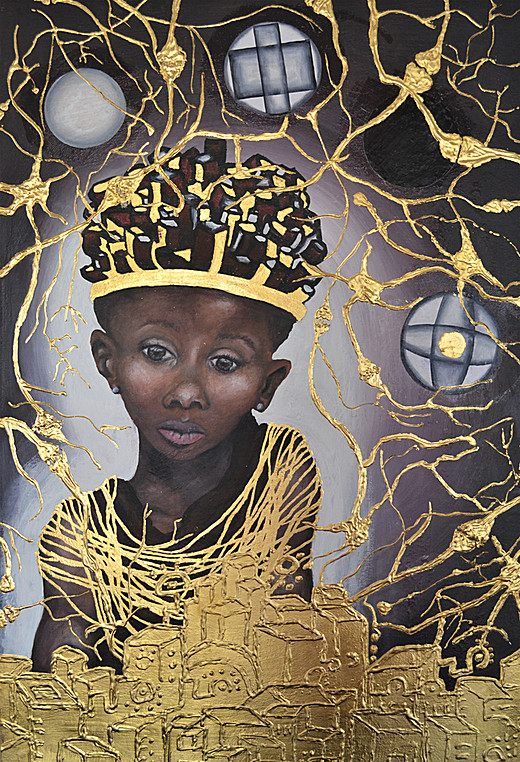 The exhibition, Osueke's second solo show in the LSC, includes eight new bodies of work and is the culmination of many years of personal exploration and experimentation. Her first exhibit, "Lockets of My Life" was in 2012 when she was a junior fashion merchandising student at SHSU. Today, Osueke has returned to her alma mater to spread a message about self-discovery and truth in this new exhibit.
"Into the Fifth" utilizes sculpture, photography, activated charcoal paint, ceramics and 24-karat gold in each painting and portrays themes of race, empowerment and spirituality.
"The exhibit depicts the chaotic journey of ascending into a new dimension and way of being, as we are forced to challenge age-old systems and concepts of culture, religion, man-made law, race, and human experience," Osueke said.
Though she was always a creator, Osueke did not consider herself an artist until she began taking graduate courses in Clinical Psychology at Antioch University in Los Angeles, California. This revelation occurred when she realized it was possible to combine all of her passions.
"Art and therapy have a lot in common. I know growing up, painting and being in my imagination saved me," Osueke said. "I started painting and drawing when I was five, I picked up a paint brush when I was nine, but I did not actually say 'I am an artist' until much later."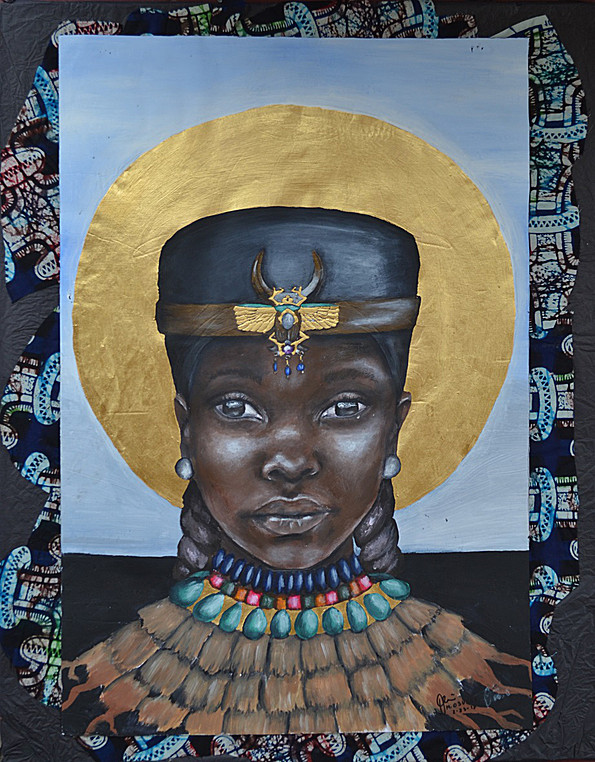 Today she is utilizing her artistic talents to run her own mental health art program called, "Prodigy Vanguard: Expression Sessions." The first took place in Los Angeles, where she currently resides. Now, she is taking the project to Kingston, Jamaica, July 2-28. It will serve as a month-long program for children of inner-city Kingston and promotes mental health avenues through art.
"I really feel that there is a need for mental health practices because it still very taboo in our society. I have learned a lot about my own art as a kid and saw that what I was experiencing then came through in my paintings," Osueke said. "I want to help these children process whatever they are going through and also give them something to look forward to during the summer."
Once Osueke returns from Jamaica, she will continue to pursue her creative endeavors. Though the work is strenuous, and she does all of her own promoting, she still finds it fulfilling.
"It is tough because I feel like I am doing the work of eight full-time employees some days, but to see the progress I have made over the last two years has been rewarding," Osueke said. "I can see that I am on the right track."
Osueke encourages everyone who views her art to "find their own truth" and credits SHSU with influencing her own life.
"I learned a lot about myself and my work ethic during my time at Sam," Osueke said. "It was the best decision I ever made, school-wise, experience-wise, career-wise. I am always grateful to return to my alma mater."
Copyright © 2018 Nneka Osueke. All Rights Reserved.
- END -
This page maintained by SHSU's Communications Office:
Director of Content Communications: Emily Binetti
Communications Manager: Mikah Boyd
Telephone: 936.294.1837
Communications Specialist: Campbell Atkins
Telephone: 936.294.2638
Please send comments, corrections, news tips to Today@Sam.edu