Collaborations On Behalf Of Community, Connectivity
Sept. 13, 2018
SHSU Media Contact: Hannah Haney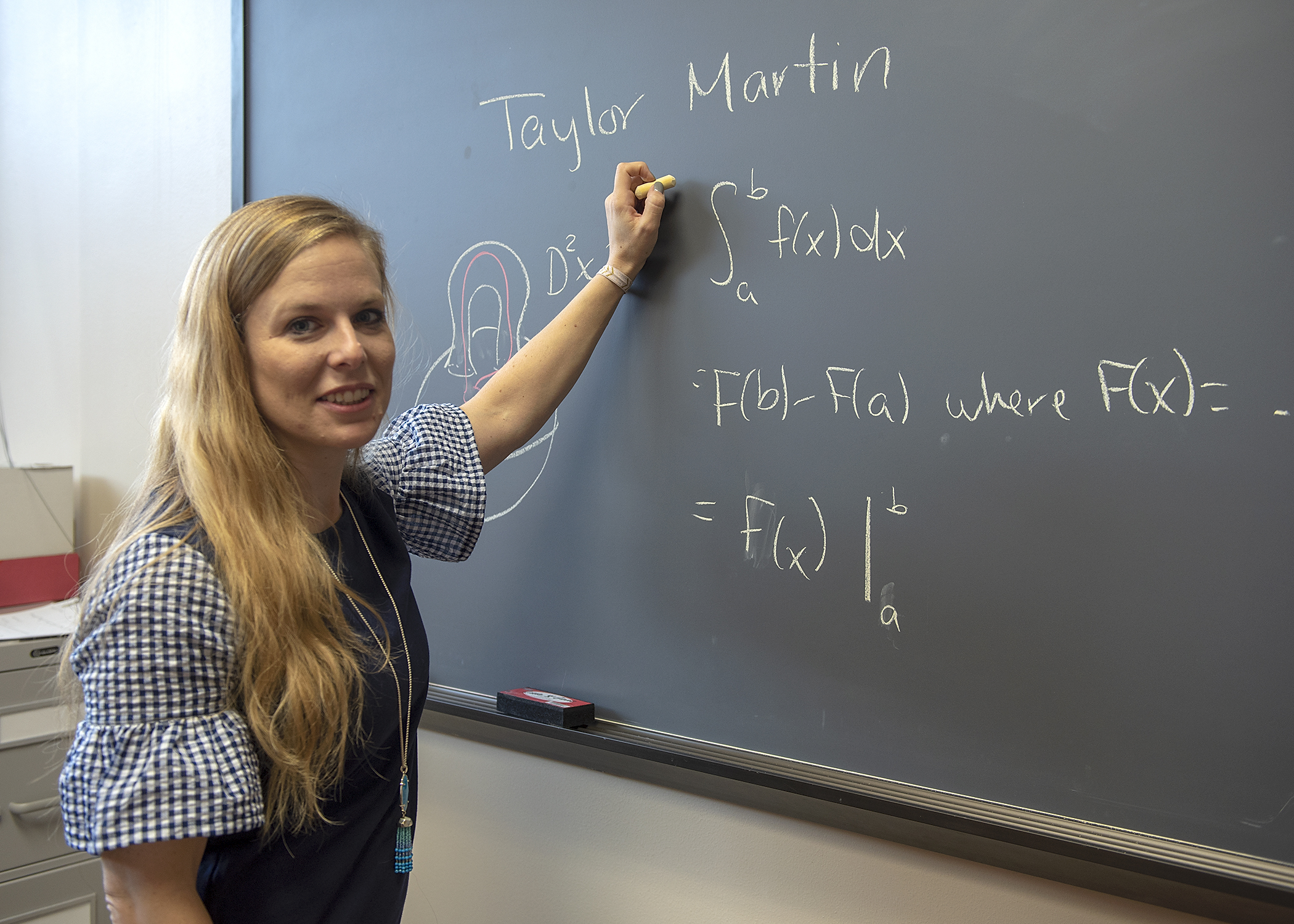 When Taylor Martin, assistant mathematics professor for the department of Math and Statistics at Sam Houston State University, sat down for dinner with her sister-in-law, Christa Brelsford with the U.S. Department of Energy's Oak Ridge National Laboratory in 2014, she did not know that their conversation about social policy and sustainability would ultimately lead to a four-year research collaboration.
As their discussion developed, the pair examined the issues of overpopulation and rapid urbanization. They discovered that 4 billion people, more than half of the world's population, live in urban areas and the number is expected to reach 6.4 billion by 2050.
"The problem with rapid growth, is that when cities fill up or become too expensive, new residents are forced to settle in slums which lack access to water, sanitation, emergency services and hospitals," Martin said.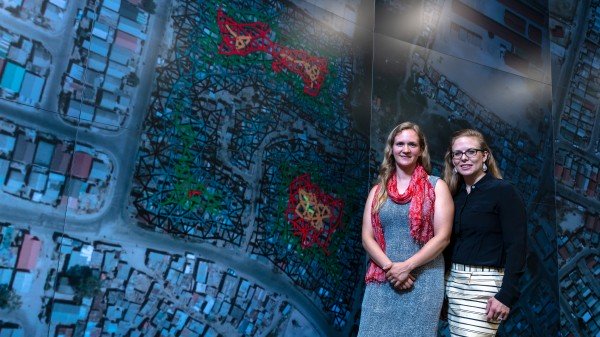 Photo by Carlos Jones/Oak Ridge National Laboratory, U.S. Dept. of Energy
In an attempt to solve this issue, Martin, Brelsford, and collaborators at the University of Chicago, devised a way of using new mathematical models to guide changes to the layout of poor urban neighborhoods improving access to resources with minimal disruption and cost.
As a result, their findings titled, "Towards Cities without Slums: Topology and the Spatial Evolution Neighborhoods," were published in "Sciences Advances," a peer-reviewed, multidisciplinary and open-access scientific journal.
"We show that it is possible to diagnose systematically the central physical problem of slums, the lack of spatial accesses and related services, using a topological analysis of neighborhood maps and resolved by finding solutions to a sequence of constrained optimization problems," the team reported in "Science Advances."
Their methods are presently taking effect in neighborhoods like Cape Town, South Africa and Zimbabwe.
"Our role is to present options and quantify better plans to empower communities and local governments to enact appropriate urban sustainable development solutions," Martin said.
Their new topological approach can potentially be used to analyze neighborhoods in almost any urban area and will help city officials work with local communities to eliminate slums and prevent the creation of new ones.
"It was exciting to me to work on an interdisciplinary project because I got a small taste of other areas of research as well as the ability to see the work applied to the physical world in a way that I don't usually get to do," Martin said. "I think research in general is incredibly important because we need to keep pushing the bounds of human knowledge and understanding. It is only through this that we drive innovation."
In addition to aiding in the connectivity of urban communities, Martin also supports the local, Huntsville community and is driving innovation by serving as associate director of The STEM Center at SHSU.
The STEM Center seeks to increase the number and quality of STEM graduates by establishing a strong foundation for learning using innovative teaching practices and supporting students in finding research and internship opportunities and building lifelong skills needed for advancement and leadership in STEM careers.
Currently, students can take an elective course titled, "Introduction to STEM Research" which began in the fall of 2018, however, Martin and the rest of the committee hope to open a physical space where students can deeply investigate active learning techniques outside of listening to traditional classroom lecture.
For more information, please email STEMCenter@shsu.edu
- END -
This page maintained by SHSU's Communications Office:
Director of Content Communications: Emily Binetti
Communications Manager: Mikah Boyd
Telephone: 936.294.1837
Communications Specialist: Campbell Atkins
Telephone: 936.294.2638
Please send comments, corrections, news tips to Today@Sam.edu