ACE Course Secures Community Through Learning
Dec. 2, 2018
SHSU Media Contact: Tyler Pointer

Sam Houston State University has over a century of history bringing innovative learning methods into the classroom in order to heighten the educational experience for every student.
One method to do this is by combining classroom learning with community service in Academic Community Engagement (ACE) courses offered across a variety of studies at SHSU. Establishing a connection with the community can give students a new perspective in how their education can influence lives outside of their own.
Jim Dozier, clinical professor for the Department of Security Studies, and 2017 recipient of the David Payne Award for Academic Community Engagement, instructs an ACE course each year for the Homeland Security Studies Master's Program with the purpose of applying their study directly into the field, all while helping others along the way.
For the course taught in the spring of 2018, Dozier partnered with New Danville, a self-sufficient community for adults with intellectual and developmental disabilities who live independently with some required assistance.
"The New Danville project is a residential home as well as a day facility," Dozier said. "We conducted a security survey and risk assessment for the project. We toured the grounds, evaluated their policies and procedures and prepared a security support with suggestions of how to improve safety."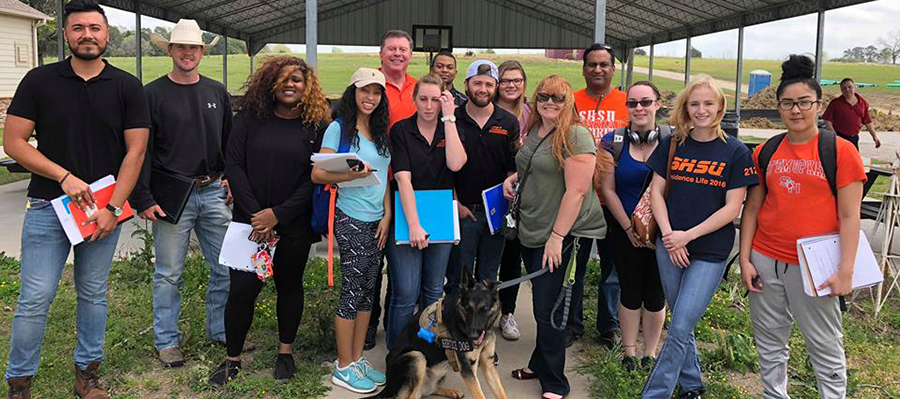 Throughout the course of the semester, Dozier and his students stayed actively involved in the environment so that they were able to provide the community with the best interpretation of their safety and security.
"We try to facilitate suggestions so that they may be implemented, and later find funding and grant opportunities," Dozier said. "The experience as a whole is very important for students and the residents of the community."
Masters of Homeland Security Studies students Aaron Masters and Kayla Saunders reflected on the importance of their work for New Danville and how it impacted them.
"This was my third time taking an ACE course and I loved it," Masters said. "Having an ACE course helps relieve the usual pressure of tests and exams by providing real world experience. As a result of this course, it has guided me into a career path."
"ACE projects have really helped cement the material learned in the classroom," Saunders said. "Working with New Danville was special. Being able to give recommendations to any population within the community to help keep them safer is always really important. A community will struggle to develop without the feeling of being safe, and enhancing that safety is a great take-away from the course."
For more information about how you can be involved community engagement through learning, visit the Center for Community Engagement at shsu.edu/cce.
To learn about the New Danville project, visit newdanville.org.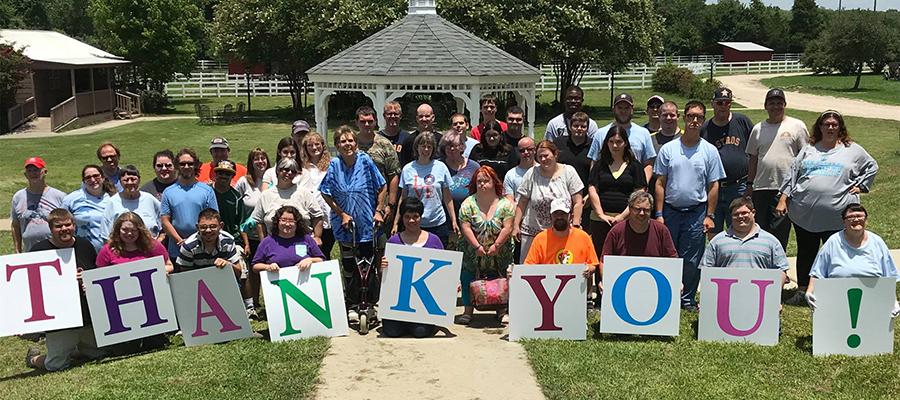 - END -
This page maintained by SHSU's Communications Office:
Director of Content Communications: Emily Binetti
Communications Manager: Mikah Boyd
Telephone: 936.294.1837
Communications Specialist: Campbell Atkins
Telephone: 936.294.2638
Please send comments, corrections, news tips to Today@Sam.edu