New Program To Help Prepare Future Educators
May 24, 2017
SHSU Media Contact: Lane Fortenberry

The College of Education at Sam Houston State University is developing a program, Grow Your Own, which will help prepare future educators during their junior and senior years of high school.
The program will connect those students to the college sooner and give them professional development, enrollment into summer camps and opportunities for job security in their own districts.
"It's an opportunity for us to work within a district and capture students that already know they want to be teachers in the future," said Sandra Stewart, associate dean of Teacher Education. "In the past, we didn't necessarily have the opportunity to have the relationship with our future teachers.
"Part of our goals are to make sure we have opportunities to not only inform, but work with students prior to them coming to us so we have lots of opportunities to prepare them," she said. "We have many activities and we're going to continue to develop those to meet the needs of the individual districts we're working with."
The college is currently collaborating with Huntsville and Houston ISDs.
"We will have professional development with those students, because in most cases, they're not getting that until they're in college," said Katie Lowe, communication and recruitment coordinator. "It's creating a sense of job security for them so if they don't get scholarships and have to incur student loans, they know they almost immediately will have a job after certification."
While there are other programs similar to SHSU's Grow Your Own, the others don't include the camps or internships aspect, which would be within the last summer session prior to student teaching.
"The students actually follow their mentor through the whole beginning process of the year, so they'll be helping plan curriculums and working with the teacher on setting their classroom up," Stewart said. "The districts will know they're providing professional development and experiences that are aligned with their district, so they're ready to walk in the classroom the first day."
The program is still currently being set up. The outline is complete and an abbreviated version will begin this summer. The college is working with the two districts in kicking off the full program, which will be ready in summer 2018.
The idea behind creating the Grow Your Own program is that it's best for the students and candidates, according to Stewart.
"The goal is to always improve what we do, the connections with our district partners and to make sure our students are as ready for their first year as they can be," she said. "It's a huge recruitment tool for them.
"The Grow Your Own program in both of these districts is essential for them as an imminent teacher shortage is coming in the next three-five years," she said. "They need to plan for that now."
The program also helps the enrollment numbers within the university.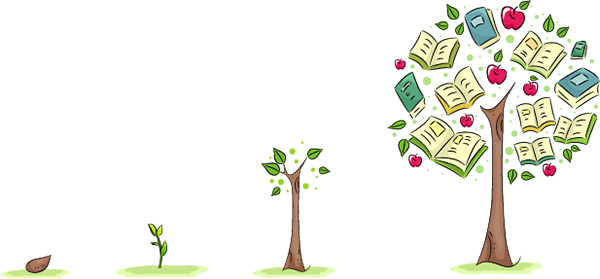 "When the high schools are preparing students to go to college, they can prepare them to go to Sam Houston," Lowe said. "By creating those relationships, the schools are helping employment for those school districts, as well.
"They know what they're going to get out of these students when they graduate from Sam," she said. "By creating these summer camps, we're keeping these students engaged from the beginning of their junior year all the way through graduation and straight into college, so they never lose that momentum."
The students need to already be enrolled in a similar program at their high school to qualify for the Grow Your Own program, so they are already working in the classroom with teachers and other students.
The college's goal is ensuring teachers are prepared for their futures as educators.
"The children of Texas deserve the best and most prepared teachers in the classroom," Stewart said. "We have to find ways to help strengthen their understanding and knowledge before they get here. We want to also make sure they really want to be a teacher.
"Teaching is not what some people think it is—it's hard," she said. "We want them to have a real life, relevant experience for them to know, and engage the fact that they want to do this as a life-long career."
The greatest benefits in teaching are knowing you're preparing students for the future and making an impact in their lives, according to Lowe.
"You're helping guide and mold them—and you don't get that in many professions," she said. "It's definitely a calling that not everyone can do. If students have been in these programs during their junior and seniors years, by the time they get here, they'll know if they want to be a teacher.
"By the districts offering these programs, whether it be Sam Houston's or not, they're creating a workforce that looks just like their students," she said. "When you have a city like Houston that's so diverse, you need the teachers to be just as diverse as the students."
Based on the number of people retiring within the next three-five years, the Texas Education Agency has indicated there will be teacher shortages.
"Districts that are on top of it, want to be on the forefront to find ways to make sure they're filling those spots," Stewart said. "The important issue here is these districts don't want to just fill a classroom. What they're really trying to do is ensure they have quality teachers in the classroom in the future."
For more information about the Grow Your Own program, contact Stewart at sstewart@shsu.edu or 936.294.1103, or Lowe at katielowe@shsu.edu or 936.294.2629.
- END -
This page maintained by SHSU's Communications Office:
Director of Content Communications: Emily Binetti
Communications Manager: Mikah Boyd
Telephone: 936.294.1837
Communications Specialist: Campbell Atkins
Telephone: 936.294.2638
Please send comments, corrections, news tips to Today@Sam.edu