SHSU Update For Week Of Jan. 6
Jan. 6, 2017
SHSU Media Contact: Lane Fortenberry
Oliver Presents Book On Policing In America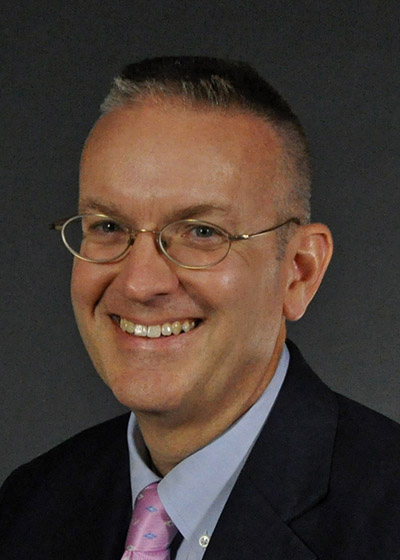 Sam Houston State University professor of criminal justice and criminology Willard Oliver recently penned a new policing textbook to provide a primer on theory and practices in the field and to promote a better understanding of issues facing contemporary agencies.
"Policing in America: An Introduction," published by Wolter Kluwer, is the 14th book for the prolific faculty member, who also has written or co-written books on the history of criminal justice, criminal justice policies, policing, homeland security, and crime and Hollywood.
"After having taught policing for 20 years, I thought it was time for me to write a policing book in my own style," said Oliver, who is both a former police officer and a retired military veteran of Operation Desert Storm.
The book provides a contextual understanding of the key concepts in American policing, while also examining prominent issues facing law enforcement officers in the United States today. It encourages students to think critically about the role of policing in society, according to Oliver.
It addresses the history of policing, its roles and organizations, as well as careers in the field; laws governing police and discretion used in enforcement; policing strategies and culture; patrol and investigations; the use of force and accountability; and stress and outside issues, such as political, economic and social influences, as well as technology.
Current issues addressed include minority representation in police departments, the use of body cameras, the fiscal constraints of a police career, and the impact of police shootings on the profession.
"I wanted to take political, social and technological issues facing American policing today and present not just the popular public opinion on the issues, but the police perspective, as well," said Oliver. "By giving a voice to officers on these issues, as well as the other policing concepts in the book, it was my intent to provide the student with a better understanding of the complexities of American policing."
Oliver joined the SHSU faculty in 2003 and has been widely published in prestigious criminal justice journals on areas such as policing, crime policy, and the history of criminal justice. His recent research has focused on de-policing, presidential crime policies and homeland security.
He also expects to release a new book on August Vollmer, considered the father of American policing, in 2017, as well as new offerings on de-policing and Teddy Roosevelt and his role in creating the Secret Service and FBI.
Longmire Appointed Director For New CJ Initiative
To strengthen existing bridges between academics and Texas agencies and to develop new bridges that will enhance the relationship between theory, research and practice, Sam Houston State University criminal justice professor Dennis Longmire has been appointed director of practice development within SHSU's College of Criminal Justice.
"One of the signatures of our program is that we are tightly connected to agencies in the field of criminal justice not only in Texas, but nationally and globally," Longmire said. "We want to strengthen our natural networks with communities and use our natural networks of information so we can create bridges for everyone from an incoming freshman all the way up to the leadership of the National Institute of Justice."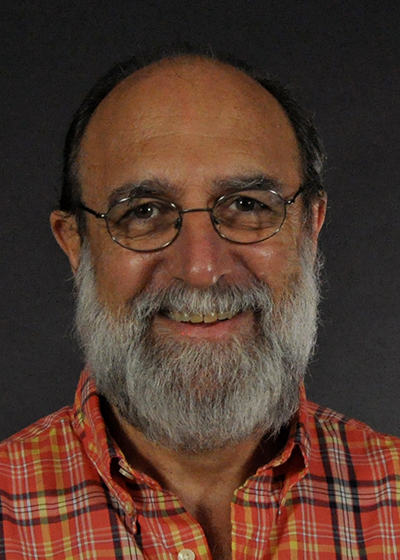 Historically, the College of Criminal Justice has had strong ties to practitioners in the field through the various law enforcement and crime-related institutes housed on campus, which provide professional development, training and research opportunities for those working in law enforcement, corrections, probation and parole, victim services, forensic science, and private security.
The initiative's centerpiece will be a dynamic website that keeps visitors abreast of programs, initiatives, research, and opportunities available to encourage partnerships in the field.
"The website will help create bridges across the agencies engaged in justice related activities and allow them to share ideas, issues, and solutions to problems with each other," Longmire said. "After all, we are dealing with the same people, we are dealing with the same issues, and we are dealing with the same problems."
Longmire also hopes to revive the Interagency Workshop, an initiative started by SHSU in the 1970s, which assembled representatives from various disciplines for a five-day workshop to address common issues facing those working in the broad array of areas engaged in criminal justice-related activities.
Throughout its history, the College and the Criminal Justice Center have been at the forefront of addressing common challenges facing professionals, including developing model policies for law enforcement agencies on racial profiling, eyewitness identification and handling untested sexual assault kits; offering national academies on gangs, drugs and women's issues; conducting research on sexual assault, intimate partner violence, human trafficking, stalking and victims' rights; and collaborating with agencies on issues such as hot spot policing and crime patterns, among many others.
The new website also will provide opportunities and reports available from funding agencies and newspaper articles on technological development in criminal justice; highlight cutting-edge research conducted by graduate students and faculty; help agencies work together to develop initiatives to address important issues in the field; and strengthen established connections among faculty to address pressing questions, as well as provide opportunities for students at all levels to become immersed in evolving fields.
"There is already so much innovation going on in the broad spectrum of criminal justice agencies; (through the site) I want to help encourage communication and information sharing among everyone engaged in crime and justice related activities," said Longmire. "This includes the patrol officer cruising the streets of our neighborhoods to the U.S. Supreme Court justices rendering judgments about the constitutionality of practices taken by justice related professionals."
Texas Review Press Book Featured In O Magazine
"Wild Girls," written by Erica Abeel and published by Sam Houston State University's Texas Review Press, is featured in the January 2017 issue of O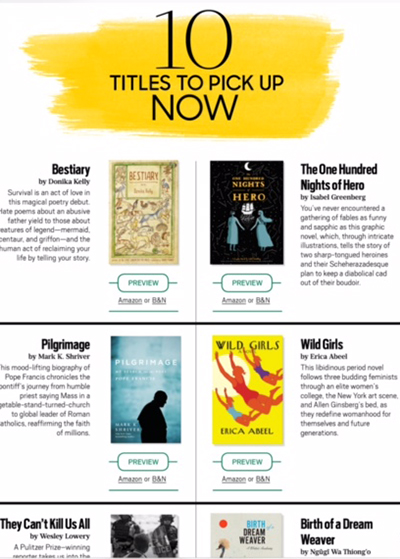 Magazine's (Oprah) "10 Titles To Pick Up Now."
The book follows three college friends from the '50s who blaze their own path in love and work, braving the stifling conventions of the age, and anticipating the social thaw that would arrive 10 years later. These "wild girls" pay heavy penalties for living against the grain, but over the years rebound and re-set their course, drawing strength from their friendship, according to the Texas Review Press excerpt.
The book received praise from authors such as Philip Lopate, Hilma Wolitzer, Kevin Kwan, and Sheila Weller.
"I wanted to tell a story about women in the '50s in America, a period of suffocating conformity with only a single model for female lives, and how these characters—heroic in their fashion—flout all the rules to do it their way," Abeel told Book Culture.
Texas Review Press is part of SHSU's College of Humanities and Social Sciences. The press publishes 20 to 23 books a year.
"It's a great day for any press to have a novel featured in O Magazine, but it's especially meaningful for Texas Review Press," said Abbey Zink, CHSS dean. "Our university press is a training ground for students in our Master of Fine Arts in creative writing, editing, and publishing programs. This recognition underscores Texas Review Press's commitment to quality and shows that we can—and do—compete nationally while maintaining a strong regional voice. Our Texas Review Press staff is outstanding, and our students are gaining meaningful real-world publishing experience."
Zink has worked closely with the Texas Review Press after the death of founder and director Paul Ruffin last year. Abeel thanks Ruffin in her acknowledgments for believing in her book.
Business Group Raises Money For Veterans
The Beta Theta Chapter of Phi Chi Theta in the College of Business Administration, in conjunction with other campus organizations, hosted a new event on Nov. 4 to raise funds for the H.E.A.R.T.S. Veterans Museum of Texas called Bubble Bump for Veterans. Through the efforts of all of the Sam Houston State University organizations involved in the event and donations, a donation of $1,000 was presented to the H.E.A.R.T.S. Veterans Museum of Texas.
The museum is a non-profit organization that honors the veterans who have served to protect our nation, preserved our freedom, and secured the freedom of our people around the world.
The event consisted a bubble soccer tournament with teams from numerous organizations, friends and family to honor veterans during November.
Bubble soccer is a sport that involves being in a giant plastic bubble with your legs and feet outside the bubble. The goal is to maneuver a soccer ball while bumping the opposing team. Many members of the museum came out and cheered on the teams while listening to the live music provided by DJ Magic.
Staff Council Seeks Nominations For Outstanding Staff
The Sam Houston Staff Council's News and Networking Committee is seeking nominations for an outstanding staff member to be highlighted during its monthly "Spotlight on Staff" series. The committee is currently using a new form and accepting nominations for the upcoming semester. These nominations can be submitted online and are kept on file for one calendar year.
"Each month a staff member is selected by the News and Networking Committee and we surprise the member with a basket of goodies and a certificate," said Deanna Briones, CHSS community relations coordinator." The Best Box Ever, a local bakery, generously contributed a free cupcake coupon to each winner and multiple departments across campus donate items."
All staff members are eligible to be nominated. The committee follows up with selected participants with a short questionnaire and submits that, along with a photo, to be featured on Today@Sam and the Staff Council Facebook page.
"This is a great way for SHSU and the Staff Council to get to know other staff members across campus," said Briones. "Often times a person does amazing work and goes above and beyond, but only the people in that specific area or department know about it. The committee is excited to see how the new form is received and hopes the nominations start rolling in."
Proctor Spotlighted By Staff Council For December
Lori Proctor, manager of the Sam Houston Press and Copy Center, was selected as the December "Spotlight on Staff" for the Sam Houston State University Staff Council.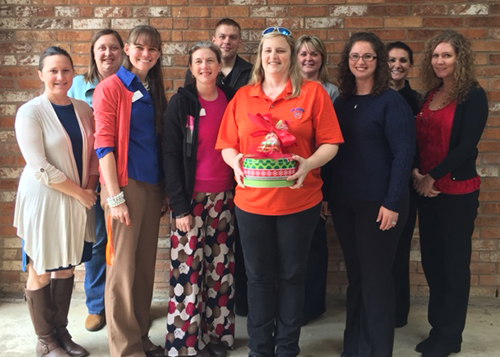 An SHSU alumna, Proctor has worked for the university for 11 years, first as an administrative technician for the press before her promotion to manager in 2014.
She said she feels her greatest contribution to the department is her patience and drive to please customers.
"I'm typically self-motivated by the desire to satisfy others with their print needs. I hope that others are motivated by the example I try to set with my work ethic," Proctor said. "I also try to show a great deal of appreciation to my staff by bringing lunch or goodies to show my gratitude for their dedication. They work hard for the Press and Copy Center and for the university; our organization couldn't be successful without their dedication."
This attitude was beneficial in assisting the press in its move to its new, off-campus location on Avenue I.
"We recently had to work through moving the operation into a temporary location, while moving away from offset operations and transitioning into a digital print operation. Old equipment had to be auctioned off and new equipment had to be purchased," she said. "We will begin preparing for the move back into Thomason once the remodel is complete. I hope to also work on streamlining the way orders are placed and how they move through the shop so that we can become even more efficient."
A dedicated Bearkat who attends as many athletic events as she can, Proctor currently serves on the university Marketing Committee and has previously served on Staff Council and the Special Events Committee.
Proctor was born and raised in Huntsville and has a 9-year-old Siberian husky that she says serves as her child.
She enjoys spending time with family and friends and their children and loves to take photos for friends and family and creates memory books for their special events.
Send Experts, Story Ideas Here
Are you an expert in a topic might be of interest to reporters? Or even a unique topic? Would you like to have your research interests highlighted or discuss your expertise with reporters seeking interviewees?
The university Communications Office is collecting information and story ideas for its ongoing projects, including the online SHSU Experts Guide, the SHSU home page and Today@Sam.
The SHSU Experts Guide was established as a resource for the media, who turn to university experts lists for potential interviewees for news stories. Faculty who are interested in being a part of the university's database of experts can submit their biographical and personal information, as well as their areas of expertise, through the Experts Guide Submission Form available online at shsu.edu/dept/marketing/experts/submit-info.html.
Other story ideas, both news and features on faculty or student research and accomplishments can be sent to today@sam.edu or jenniferg@shsu.edu. For news stories, please include the date, location and time of the event, as well as a brief description and a contact person.
All information, including news story ideas and update items for Today@Sam, should be sent a minimum of a week in advance of the event in order to make necessary contacts and write a story. Feature story ideas for the SHSU home page ("sliders") should be sent a minimum of two months in advance.
To see a full list of the Today@Sam submission guidelines, or to access submission forms for news and feature stories or hometown releases, visit shsu.edu/~pin_www/guidelines.html.
For more information, call 936.294.1836.
- END -
This page maintained by SHSU's Communications Office:
Director of Content Communications: Emily Binetti
Communications Manager: Mikah Boyd
Telephone: 936.294.1837
Communications Specialist: Campbell Atkins
Telephone: 936.294.2638
Please send comments, corrections, news tips to Today@Sam.edu