New Technology Provides Better "INSITE" For Officers
Nov. 28, 2017
SHSU Media Contact: Emily Binetti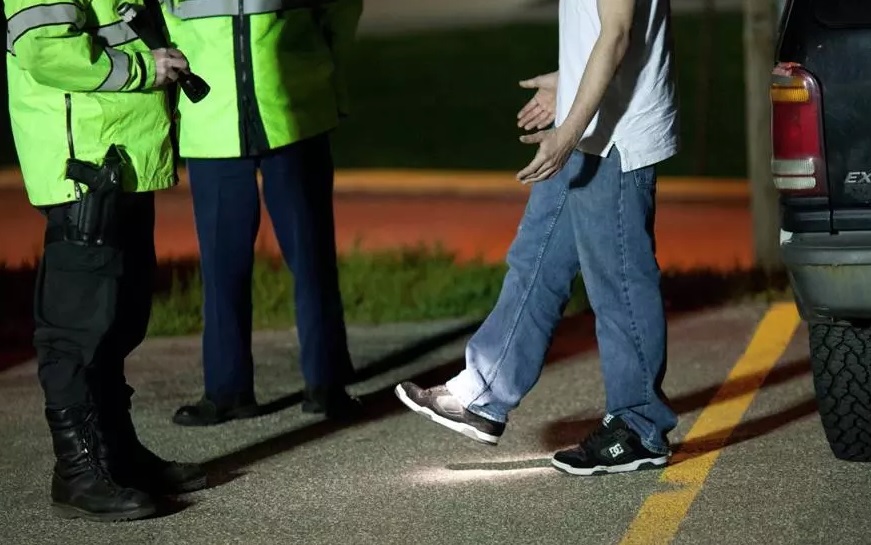 The Impaired Driving Initiatives program at Sam Houston State University received a $253,607 grant from the Texas Department of Transportation to provide new technology to enhance training for officers in administering field sobriety tests.
Working with the University of Texas at Dallas and EyeT Plus, IDI will incorporate a virtual reality program into a course that teaches officers to recognize signs of drunk and drugged driving on the road. This computerized program simulates an eye-tracking test to check for impairment and is capable of representing a broad range of alcohol impairments, ranging from 0 to .15 or higher, as well as eye conditions, such as redness, wetness, pupil size and dissimilarities and the angle of eye movement.
"I think it enhances and expands Sam Houston's role in trying to add ways to identify impaired driving and make the roads in Texas safer," said Cecil Marquart, director of IDI. "It is another training initiative that SHSU hopes to expand on in the area of impaired driving."
In 2015, there were 3,531 motor vehicle fatalities in Texas, and drunk driving caused 960 of those deaths. Standardized roadside sobriety tests help to identify impaired drivers in the field, and the eye movement test is the most researched and most accurate way to measure blood alcohol levels. However, many officers lack confidence in their ability to perform the test, which leads them to release about one-third of drivers who should have been arrested, according to one study.
To help build proficiency in that test, IDI will introduce an innovative technology, called the Individual Nystagmus Simulated Training Experience. The computer-based program provides a virtual reality subject who can be administered an eye test by the officer by moving an object, such as a pen or a finger, 12-15 inches from the eyes. The program measures involuntary and rapid eye movement, which becomes more prominent with the increase of blood alcohol levels. The program can provide feedback to an officer on the performance of the test.
INSITE will be used and evaluated on officers attending the Advanced Roadside Impaired Driving Enforcement program. The program will target 10 Texas counties that account for one-third of all alcohol-related crashes and injuries in the states, including Bell, Bexar, Collin, Dallas, Denton, Ector, Grayson, McLennan, Midland and Tarrant.
The INSITE program was developed by the University of Texas Dallas Center for Modeling and Simulation/Virtual Humans and Synthetic Societies Lab and was validated by Drug Recognition Experts from the region as well as the Oklahoma Council of Law Enforcement Education and Training. The new technology is expected to be introduced into ARIDE classes in late 2017 or early 2018.
- END -
This page maintained by SHSU's Communications Office:
Associate Director, Communications: Emily Binetti
Telephone:936.294.4406
Communications Manager: Vacant
Telephone: 936.294.1837
Communications Writer: Campbell Atkins
Telephone: 936.294.2638
Thomason Building: Suite 102
Please send comments, corrections, news tips to Today@Sam.edu