Fresh Check Day Aimed At Building Mental Health Awareness
Oct. 17, 2017
SHSU Media Contact: Emily Binetti
On Twitter, thousands of people are #TalkingAboutIt — speaking as openly about mental health as we do physical health. Created to help diminish the social stigmas attached with mental illness, the hashtag has generated a powerful online community allowing individuals to speak up and publicly talk about the challenges related to the mental illness. Many celebrities have also recently spoken out about their experiences with mental health, from Prince Harry to Lady Gaga.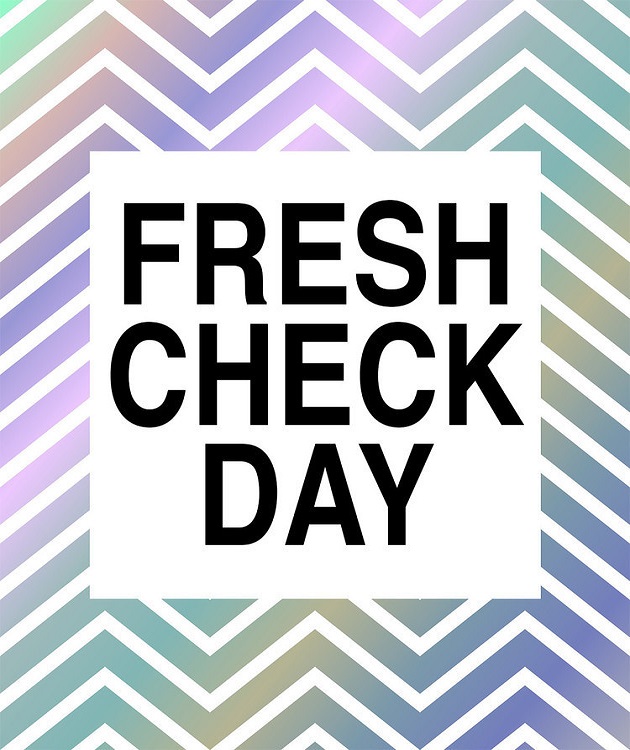 On the Sam Houston State University campus, the Office of Health Promotion, the Counseling Center, Rec Sports, Active Minds campus group, Gamma Sigma Kappa, and Residence Life have joined forces to build awareness and engage in conversations on the topic of mental illness through Fresh Check Day. The free event will take place on Oct. 25 from 10 a.m. to 1 p.m. in the Lowman Student Center Mall Area.
Fresh Check Day came to fruition in the Office of Health Promotion where from staff members wanted to present a unique experience for students to discuss mental illness in a way that wouldn't feel stigmatizing to those impacted by it and goes beyond just providing information.
"Simply supplying brochures about mental health isn't typically effective in initiating meaningful dialogues about the topic," said Megan Richardson, program coordinator in the SHSU Office of Health Promotion.
Richardson was first introduced to the idea of Fresh Check Day by a colleague from another university who successfully organized a similar event for their school and it inspired Richardson's department to bring it to SHSU.
The inspiration for the event is also rooted in combating alarming research facts. According to the National Alliance on Mental Illness, three-quarters of all mental health conditions begin by age 24. One-in-five young adults will experience some type of mental health issue during college, NAMI claims.
Taking what is typically considered a difficult topic, the event aims to offer fun activities while also building awareness in an approachable atmosphere.
"Fresh Check Day will be celebratory fair-like event that includes interactive expo booths, free food, entertainment, and exciting prizes and giveaways," Richardson said. "We hope this event will help build a bridge between students and the mental health resources that currently exist at SHSU and in the community."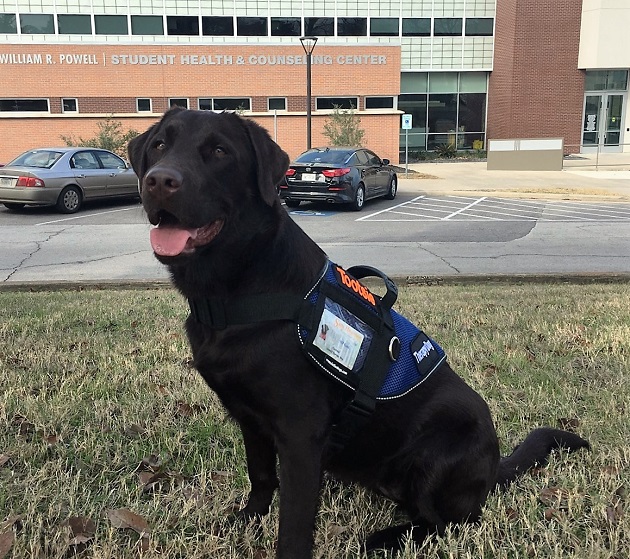 Tootsie the therapy dog from the SHSU Counseling Center
To add to the festivities and on-hand to meet and greet students will be Tootsie the therapy dog from the Counseling Center. Tootsie can be found at the event in the center's "Check In and Chill Out" booth where counselors will be present to perform brief mental health screenings, support any students who need help and allow students time to play with Tootsie.
College comes with stress and challenges, but there are many resources and support on campus. At Fresh Check Day, students can learn more about these resources and different ways to take care of themselves and their peers, while de-stressing in a festive and caring atmosphere.
- END -
This page maintained by SHSU's Communications Office:
Associate Director, Communications: Emily Binetti
Telephone:936.294.4406
Communications Manager: Vacant
Telephone: 936.294.1837
Communications Writer: Campbell Atkins
Telephone: 936.294.2638
Thomason Building: Suite 102
Please send comments, corrections, news tips to Today@Sam.edu