Film Festival To Highlight Mass Communication Talent
April 10, 2017
SHSU Media Contact: Teddi Cliett
Story by Teddi Cliett
Sam Houston State University Mass Communication students will have the opportunity to showcase their original cinematic works at the 2017 Sam Houston Film Festival on Thursday, April 27, in the James and Nancy Gaertner Performing Arts Center Dance Theatre.
Mass Communication visiting assistant professor Judson Touby and assistant professor Elisa Herrmann thought to create the festival after last semester's successful Common Reader Sci-Fi Film Festival.
"We wanted to give the students in the mass communication department an event where they could share their outstanding creative endeavors with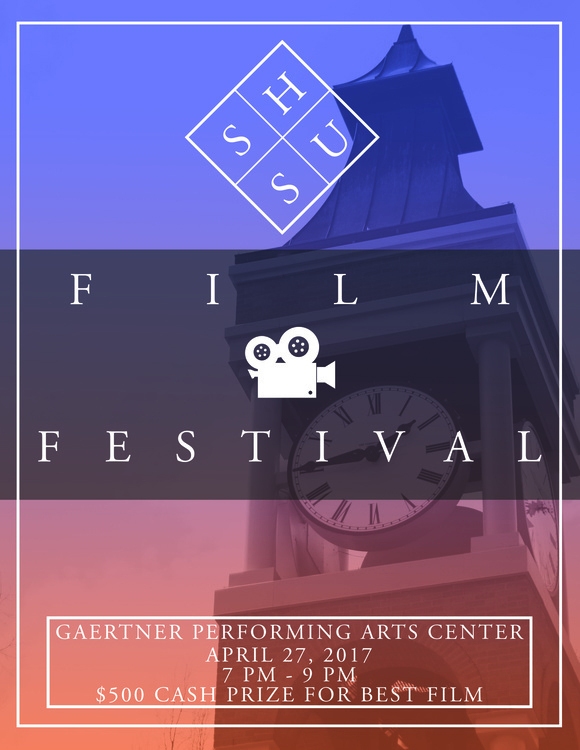 the public," Touby said. "After the Common Reader Film Festival, the demand for more public exhibition of student films was made abundantly clear by the student body."
Unlike last semester's festival, students won't be limited to just one genre. The categories for submissions include narrative, documentary and experimental, which allows filmmakers to explore a plethora of storytelling techniques.
Although genre isn't a limitation, each film must meet certain requirements. For example, foreign language films must have English subtitles and the length of each film cannot exceed 15 minutes. A full list of terms and conditions can be found here.
Each film will be critiqued by a panel of judges, with the potential to win a $500 cash prize for best overall film. In addition to the top accolade, awards will be given for cinematography, editing and performance.
"The panel of judges will be considering a number of criteria when making their decisions on which films will be awarded prizes," Touby said. "Primarily, the judges are looking for overall creativity, mastery of visual and technical aspects of filmmaking, as well as story and actor performance in each of the films."
However, both Touby and Herrmann agree that presenting at film festivals is about much more than just the potential awards—it's an ideal networking opportunity for those in the industry.
"Presenting at film festivals offers invaluable networking opportunities with festival organizers and other filmmakers, which can lead to future partnerships," Herrmann said.
"Filmmaking is a collaborative medium," Touby added. "A writer may be sitting on a brilliantly written script, but have no idea how to turn it into a brilliant film. Participating in a film festival provides that scriptwriter with a room full of directors, actors and cinematographers looking for their next project."
The Sam Houston Film Festival is open to mass communication students of all experience levels, and both professors want filmmakers to know that while showcasing a piece of work can make artists feel vulnerable, it's an experience unlike any other.
"The public exhibition of any artistic endeavor comes with a degree of trepidation, especially when the audience is composed of the artist's peers," Touby said. "However, that is an integral part of being a creative professional. That fear and hesitation creates a driving force for creative growth and improvement."
The submission deadline is Friday, April 14. Mass communication students can submit their work here.
The screening of the films on April 27 at 7 p.m. in the GPAC Dance Theatre is free and open to the public.
- END -
This page maintained by SHSU's Communications Office:
Associate Director, Communications: Emily Binetti
Telephone:936.294.4406
Communications Manager: Mikah Boyd
Telephone: 936.294.1837
Communications Writer: Campbell Atkins
Telephone: 936.294.2638
Thomason Building: Suite 102
Please send comments, corrections, news tips to Today@Sam.edu