SHSU Charter System Prepares For Fall Opening
Jan. 17, 2017
SHSU Media Contact: Jennifer Gauntt
In the year since the Sam Houston Charter School was authorized by the Texas State University System Board of Regents, a lot of headway has been made to develop a system that will benefit both the students of Sam Houston State University, as well as the elementary-aged students who will attend the open-enrollment schools.
Among the achievements reached by the College of Education in creating its first charter system was the hiring of superintendent Ronny Knox last July to establish relationships in areas where potential schools might be located, secure those locations, hire faculty and staff, and begin recruiting students.
Since coming aboard, Knox has received verbal commitments from 10 daycares where the charter schools will be held—in Magnolia, Humble, The Woodlands, Spring, Houston, and Pasadena—and leases are currently pending.
This puts the system on track to begin offering classes for kindergarten through second grades beginning Aug. 21.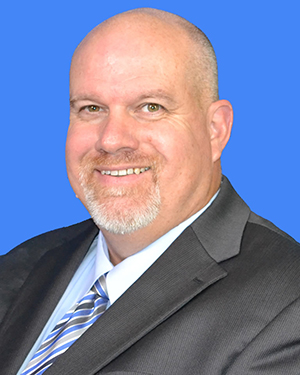 Ronny Knox
"In the first year, we will have a traditional school calendar, ending June 7. Many charter schools have year-round calendars, which is what our charter wants us to do," he said, adding that the traditional, year-round calendar that has been adopted for the 2018-19 year will have children starting in July and ending in June.
"That doesn't mean students go the whole year; the schedule is broken into six weeks of classes, one week of intersession," he said. "They aren't actually going 240 days, but they'll still get the 75,600 minutes that public schools are required."
That SHSU charter schools will be partnered with and located in daycares is what makes the SHSU system the only one of its kind in Texas.
"Charter schools are not private schools. This is an open-enrollment, public charter school; so it operates just like a public K-12," Knox said. "Charter schools have to be certified; we have to teach the same TEKS elements, but we have some freedom in regard to grading and the calendar and exactly when we teach things.
"The best thing about our charter school system is we get to place Sam Houston State University onto the building, and that brings a lot of credence with it," he said.
The current plan is for the charter system to "grow up with the students," adding third, fourth and fifth grades through the 2020 school year.
"The reason we're doing K-2 is because we wanted a year before our first set of students have to take the state assessment," he said, adding that the majority of SHSU's student teachers major in elementary education, which is another reason for the K-5 focus.
Knox also stressed that SHSU's charter system was devised as another resource for SHSU's College of Education and that relationships with Houston-area school districts will continue as they always have. The charter system simply offers SHSU education students another avenue through which to gain experience before entering the professional field.
"Sam Houston State is not getting into the charter school business; this is another tool for our educator prep program, to send our student teachers to," he said. "We're creating model classrooms across Houston to give experiences to our student teachers, our counselor interns, our librarian interns, our principal interns, our superintendent interns—they can all float through our charter school, as well.
"The difference is that our students are taught to teach subjects in a certain way (while at SHSU), but when they go into public schools, there is no guarantee that that school will teach the subject the same way," he said. "At the charter school, they will teach the Sam Houston way. That should make them stronger as they go out."
Other benefits to SHSU students include that the year-round schedule would allow students to gain field experience during the summer, when most school districts are not available.
"Having charter schools as far south as Pasadena also may broaden the scope of where our teachers may want to teach, which, in turn, is a good recruiting tool for SHSU," Knox said.
The next steps include hiring a principal and teachers and recruiting students for the fall. The Sam Houston Charter School System is currently in the annual 60-day recruiting period for students. Parents interested in sending their children through the SHSU system have until March 1 to submit applications through their nearest daycare partner.
"We want the students who would normally go to any elementary school in their district; our charter campuses will reflect the demographics and the socio-economic status of the district that they're located in," Knox said. "I'm really excited about that because it reflects what a true district looks like."
Applications will be entered into a lottery system, as required by law, from which charter school administrators will randomly draw 20 students for each of the three grades.
There are many benefits in sending children through the SHSU charter system, according to Knox.
"School choice is a big buzzword out there for parents. Most legislators say we're going to give you a chance to choose where you go. You can go to this private school, but you have to be able to pay for it," he said. "Sam Houston's charter schools give those people a choice, who might not have been given that choice in the past, because it's free."
In addition, students will benefit from a curriculum that has been vetted by SHSU professors, many of whom are nationally recognized experts in their respective fields.
"We can tap into our professors who provide awesome professional development, so our teachers are going to be trained and have ready access to some of the best experts in the field," Knox said. "The third big benefit of coming to the SHSU Charter School is the fact that if you're in that daycare, you get to stay there. For a kid, they may not understand that, but for a parent, if you get to keep your child at a place he's been all his life and continue there, there's a lot of safety there. The more a student transfers to different sites, the further he falls behind in his educational process."
A fourth-generation educator, Knox has worked in every capacity of the field, from teaching and coaching, to being a principal, district coordinator and eventually assistant and associate superintendent over the course of his 28-year career. He's excited about the potential of the SHSU Charter Schools.
"The main impetus about why I came here is because in my whole career, when I took over schools, I inherited something; good or bad, the school was already established, the kids were already there, the system was already in place," he said. "This will be the first time, and it's very rare in someone's career that they can actually build a school system from scratch. It was very enticing for me to do that."
- END -
This page maintained by SHSU's Communications Office:
Director of Content Communications: Emily Binetti
Communications Manager: Mikah Boyd
Telephone: 936.294.1837
Communications Specialist: Campbell Atkins
Telephone: 936.294.2638
Please send comments, corrections, news tips to Today@Sam.edu